Swede Erik Carlsson (5-1) will take on Jordan's Jarrah Al Silawi (7-2) at Khalifa Sports City, Bahrain at the Brave 2 event.  The Frolunda Kampsport center fighter hasn't been in the cage since The Zone FC last October, where he won by TKO.  We will post live results below.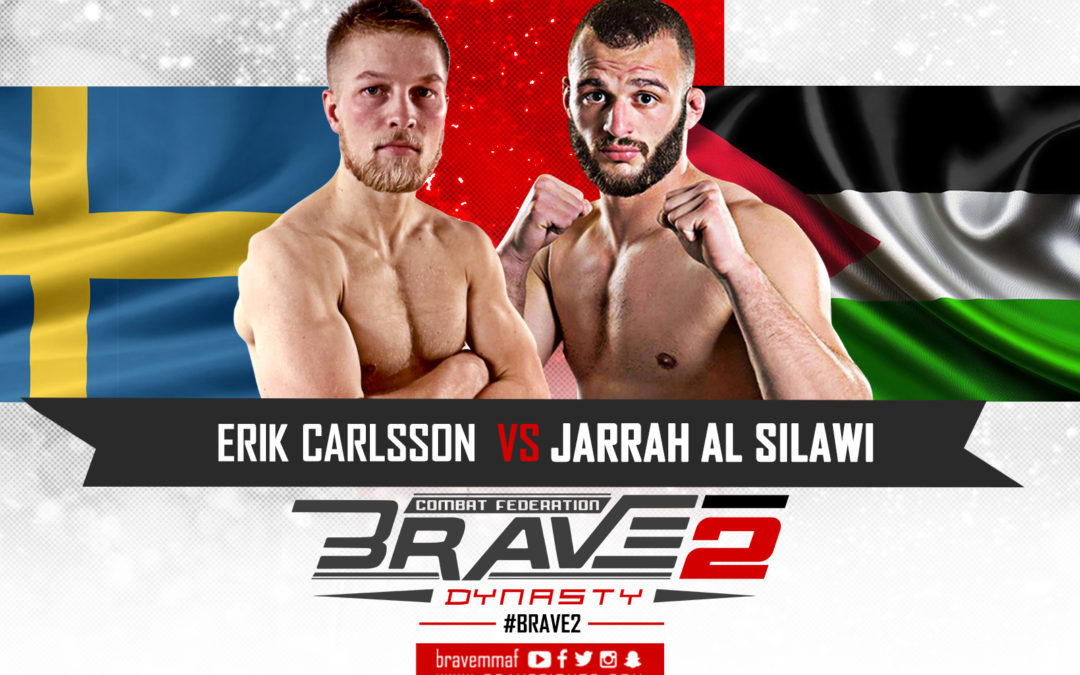 Carlsson is the first to enter the cage, and he looks to be in great shape in his return. Silawi gets a big pop when his name is announced. Erik the "last viking" Carlsson is announced. This is a 77 KG bout.
Results
Round 1
Carlsson ties up Silawi and tries to pull guard, but the Jordan fighter doesn't want any part of it and blasts the Swede with kicks to the body and goes to the head. Wow, big power from this Jordan fighter. Carlsson looks composed and gores in for a take-down, what heart to stay in this. Silawi goes for a knee bar and heal hook, but can't get it. Again, going for a submission. Back to the feet, but Carlsson stays close keeps it tied up.
One minute left, and now the Swede is on his back, and the two are having interesting grappling exchanges as the Jordan fighter gives up position to look for a knee bar. Now Carlsson is on top. Close first round, but the big damage done by Silawi.
Round 2
Carlsson comes out fast looking for strikes, and even a spinning kick. A tie-up and attempted throw by Silawi, but the Swede lands on top. Silawi on teh bottom snatches Carlsson's arm, and has a kimura and it is tight… and there is the top. This fight is over.