Kenneth Bergh (3-0) is the lone Nordic fighter on the 'The Ultimate Fighter 23' show. 16 light heavyweights, including the Frontline Academy fighter, will fight in the first episode of the reality show to get into the TUF house.
Results
Kenneth Bergh is matched up against undefeated American Eric Spicely (8-0). His opponent is 29 years old and he is promoted as a BJJ champion. Bergh talks about his tattoos in the pre-fight interview, saying he wants to do it 100%.
Round 1
Spicely shoots for a takedown immediately and gets it. The Norwegian tries to get up, but Spicely is one step ahead. The American quickly moves to side control, and Bergh rolls over and gives up his back. The American moves in quick locking on a choke to force the tap via rear-naked choke. Very short fight.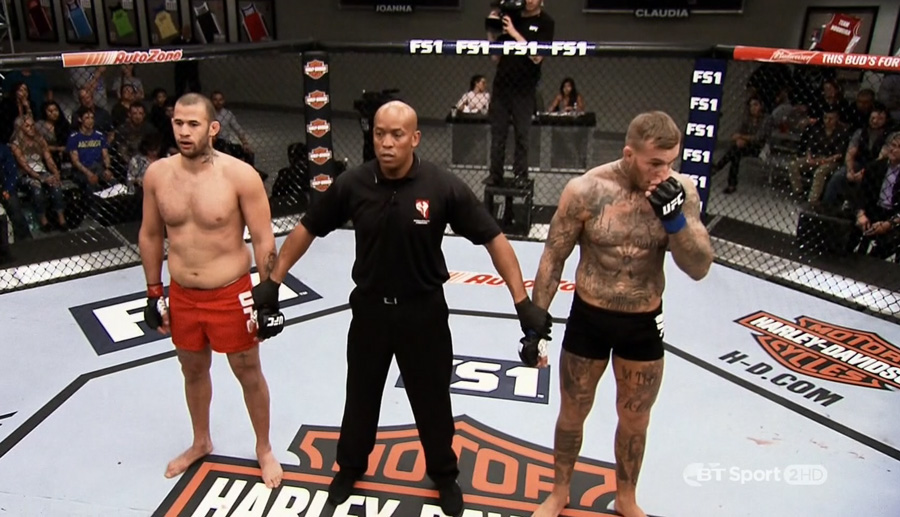 Spicely wins by submission (rear-naked choke) – Round 1
Eric Spicely putting on a show with a quick rear naked choke submission! #TUF23

— The Ultimate Fighter (@UltimateFighter) April 21, 2016