Swedish welterweight Zebaztian Kadestam (6 wins, 1 loss) takes on Korean Top Team's Han Seul Kim at PXC 47. This is a title belt for the organization, where Kadestam will look to defend his belt at the University of Guam Calvo Field House.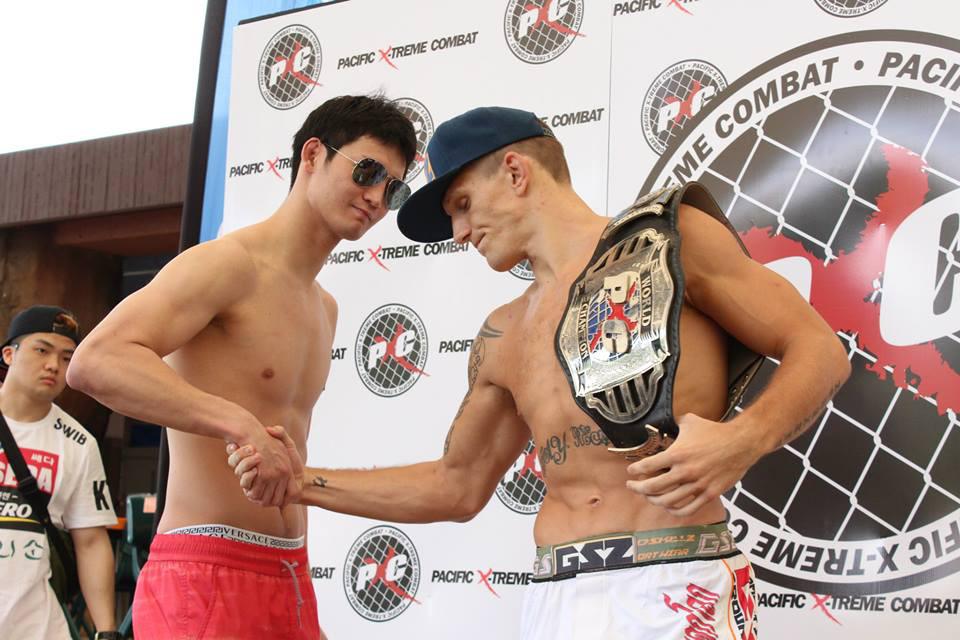 Results
Round 1 – Inside left kick from Kim that looks to be aggressive early. The Swede looks to be a much bigger fighter here, as a huge welterweight over the southpaw standing Asian fighter. Kadestam has good defense, blocking most of the punches and kicks.
Kim has a good straight left hand that lands, and is looking to damage early. Kadestam looks for a big right kick to the head. The Swede misses and begins some showmanship with his expression, which Kim replies with a little dance. The two seem to be having good fin in there.
Three and four fight combinations coming from Kim that is a volume fighter here early, with Kadestam sitting down on his punches looking for a kill shot.
MMAViking.com Score – Round 1 : 10-9 Kim
Round 2 – Kim is the aggressor and moving forward. No fighter is establishing themselves as dominant yet. Good right uppercut from Kim that seemed to upset Zebaztian, and now Zeb is all over him landing huge shots and Kim can't stand as he eats huge shots as revenge.
The Swede wants the fight stopped as he lands BOMBS, but the ref won't jump in. But Kadestam has Kim hurt BAD and Kim can barely stand as he stumbles all over the cage getting hit by the Swede. Now the fight is stopped. What a beat down at the end there, and class act by the Swede trying to give openings for the ref to stop the ongoing punishment. Kim isn't happy with his performance and sits dejected on the ground.
The Legacy fighter Kadestam wins by TKO in round 2 to retain title.