Yosef Ali Mohammad (4-1) will fight in the first round of the Inoki Genome Fight (IGF) Grand Prix heavyweight tournament to decide their vacant title in Japan today. The Swede will face the Netherlands' Dion Staring (31-10) who is 36 years old and trains out of the Blackzilians.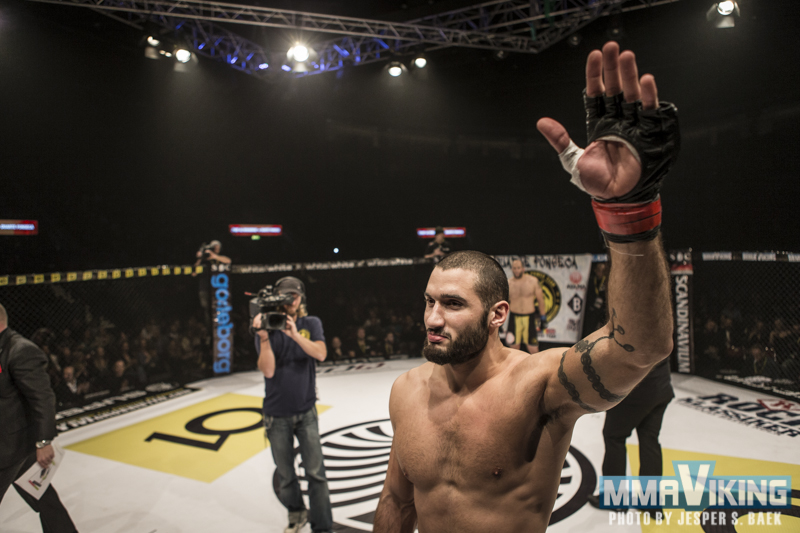 The grappler finished late replacement Mike Neun back at Superior Challenge X at the Helsingborg Arena last May, but hasn't seen action in the cage since. His most recent win gave the big man a three fight winning streak.
The only blemish on Mohammad's record is an overturned result back in 2013, where now UFC veteran Viktor Pesta was ultimately declared the winner. The big man is currently training at Allstars Training Center with the likes of Ilir Latifi. This will be the first round of the event, with semi-finals on August 29 and a final on December 31.  The winner will get 10 million yen (700,700 SEK).
Results
Short fight for Ali, who wins in 40 seconds by TKO as reported by the official Inoki twitter account!!! Yofef's Instagram is saying "20-30 second KO". Either way quick win for Mohammad, and on to the semi-finals.
【第7試合 IGF WORLD GP一回戦速報】 ⚪︎ヨセフ アリ ムハマド(1R 40秒 TKO)ディオン スターリング× ※ゴング直後からムハマドがラッシュ!マウンドパンチでTKO勝利 #igf pic.twitter.com/awzmokuOdE

— イノキ・ゲノム・フェデレーション (@IGF_OFFICIAL) April 11, 2015