Fight Night Finland (FNF) 9 just lost it's much hyped matchup between Timo-Juhani Hirvikangas (10-2) and James Pennington (10-2). Finn Janne Elonen-Kulmala (10-4) will however step up for the opportunity to take the slot in the headliner on April 25th in Turku, Finland at the Kupittaan Urheiluhalli.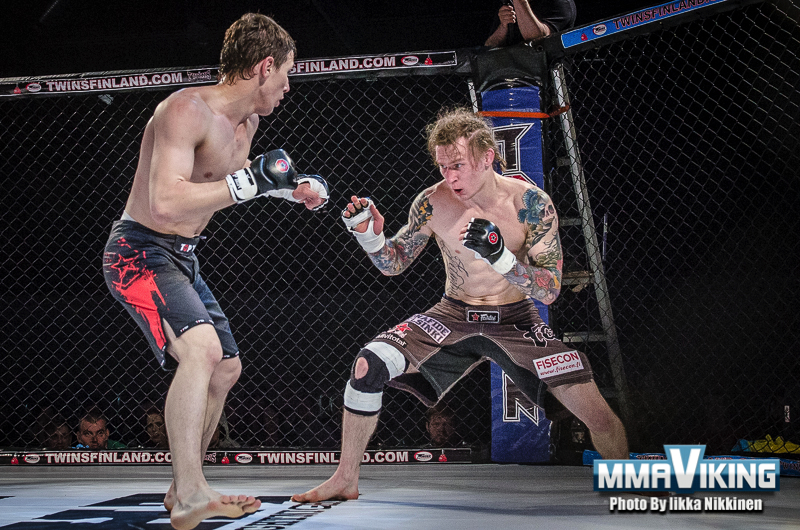 "Hirvikangas injured his ribs few days ago with Eemeli Katajisto, who is a well known Finnish professional boxer. This is really big setback for Hirvikangas, who has prepared well to this fight and looking for spot for bigger games." says matchmaker Olli Hartikainen.
"Tipi" was looking to make this the bout to propel him into the UFC, with a big win over the Cage Warriors veteran.
"Jamba has a 6 fight winning streak and his last lost is 3 years ago. Elonen Kulmala is well rounded and as lefthanded he is difficult opponent for Pennington who is looking for breakthrough. Pennington has faced harder opponents in his career and he might be slight favorite in this battle. Englishman has talked much and he wants to silence Finnish audience. Behind words there is really high level pro mma fighter who come Finland to win. I believe that after those words he has got more pressure to win than Jamba, who is ready to take his place in Nordic ranking. Personally I cannot wait for this fight, that will be extremely interesting." says Hartikainen.