Fighting out of team Fightzone at Kampsportstadion Rostem Akman (4-0) belongs to a tight group of people that have trained together for many years. And with him and multiple time IMMAF gold medalist Serdar Altas advancing in their professional careers so too is the team evolving to be the best possible grounds for development for their upcoming athletes.
"Our sessions have become more professionally planned where we have a small team with coaches that tailor our training individually after what we need to work on. The downside of being a small group is that it sometimes can be hard to find proper sparring so to solve that we hire people to come and help us with that. We also go to other gyms for sparring, earlier this year me and Serdar spent some time at Tiger Muay Thai in Phuket and last year I was at Mjölnir in Iceland." says Akman to MMA Viking.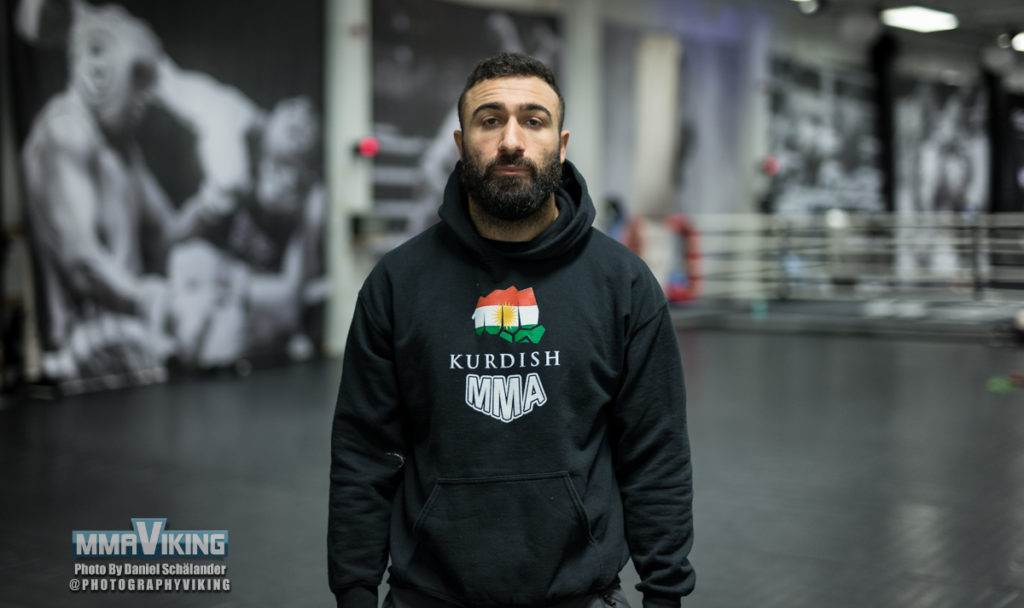 As a part of bringing Rostem's game to the next level the team has hired a strength and conditioning coach to set up a long term plan, a long term plan that is now starting to pay dividends.
"I've been doing a strength and conditioning regiment with Ulf Ekstam for two years now as I felt it was the biggest hole in my game and that training has really paid off now. Today I feel much stronger, my conditioning is much better and I'm feeling much more explosive. I'm in the best shape of my life right now and it's only improving from here."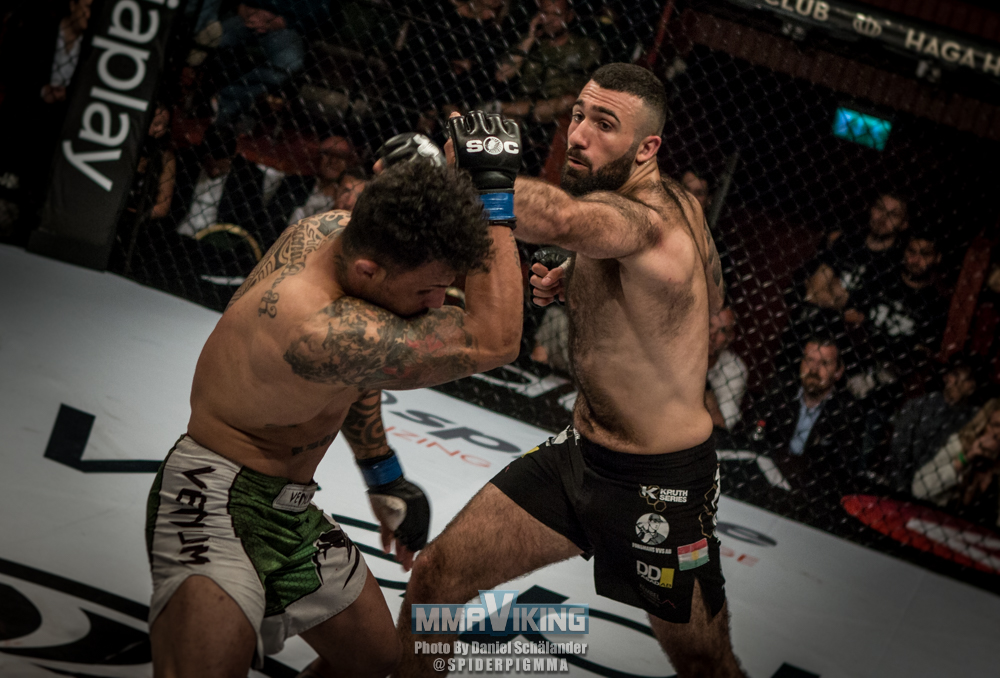 With four straight wins via stoppage since his pro debut two years ago Rostem continues to stay busy. This Saturday he's set to take on Denmark's Frodi Vitalis Hansen (9-10-0) at Lord of the Cage in Gävle. Frodi is a veteran on the Nordic scene with fights against Oliver Enkamp (7-2-0) and Emil Meek (9-4-0) on his record and a pro debut as early as 2005. One month later "Kurdimus Prime" will step into the Superior Challenge cage to face Finnish prospect Juho Valamaa (15-6-0). The Turku based fighters holds a notable second round submission win of now One FC Champion Zebaztian Kadestam (12-4-0)
"This year we feel like it's time to step the game up for me in terms of my opposition. I'm in great shape and I feel that can pull this off. The fight against Frodi will be the toughest of my career so far but I predict an early stoppage and after that I will set my sights for Juho. I want to take the next step in my career and fight established guys. We've looked for the top ranked fighters in the Nordics but it's been hard to find anyone willing to accept a fight except Juho so here we are now."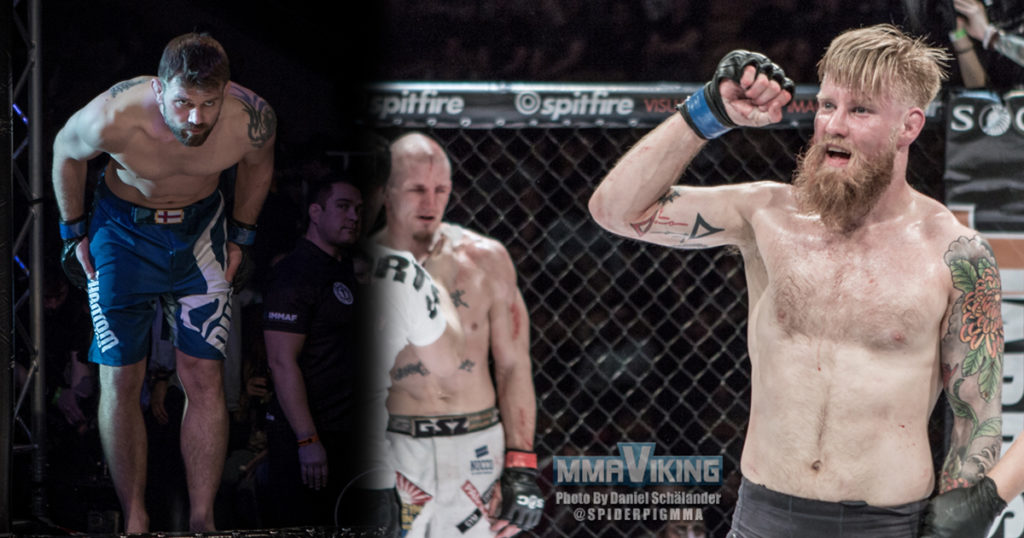 "I don't want to look past Hansen but of course I've thought about the match-up with Juho and I think that I will finish him. Mentally, physically and technically I'm on his level. I know that losing is a possibility but I can't see that happening. I believe my hands are better and I believe that my wrestling is better. It's possible he has the edge when it comes to jiu jitsu but my MMA ground game is more complete. I'm not afraid, hes' very good and tough and we will see what I'm made of, if I'm the real deal or not."
"Juho is ranked at sixth place in MMAViking's Nordic Ranking ahead of Zebaztian Kadestam and other well established names so a win would definitely put me catapult me up the rankings and hopefully this will open the doors to a big organisation. These are exciting times and there is a lot at stake this year. If I can deliver this year my ambition is to be signed to a big organisation by the end of this year and take my career to the next level."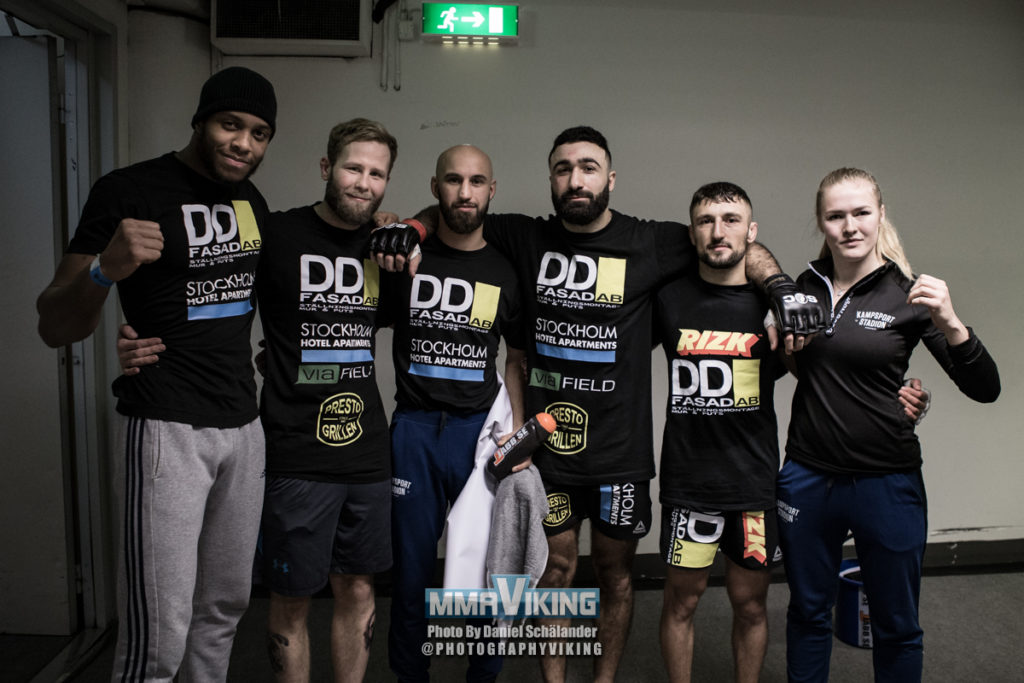 "I want to thank DD Fasad, Viafield, Stockholm Hotel Apartments, Prestogrillen, Kampsportstadion, J Management. Also my trainers Jimmie Jensen, Hans Ersson and Ulf Ekstam."