On the eve of tomorrow's Royal Arena 2, the town is buzzing.  The start-up promotion is seeking to start a Scandinavian MMA league, and will show it's strength again in taking Danish MMA mainstream with its TV deal which will feature four fights on Denmark's TV2 Sport.  In another unique arrangement, the promotion will stream the prelims live on-line at ekstrabladet.dk.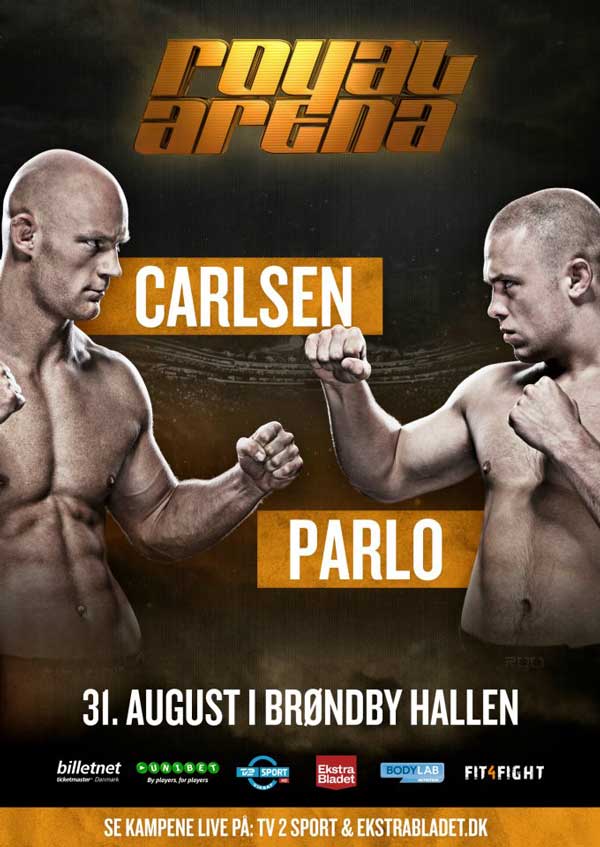 The event is a real Nordic treat, with fighters from Denmark, Finland, and Sweden.  The promotion is also bringing in a fighters from Croatia and Bosnia to further add to the international feel.
While the showdown of the young-gun Dane Mikkel Parlo versus the confident Simon Carlesen are grabbing headlines, it's also a big opportunity for Nicolas Dalby to continue his unbeaten streak by facing tough Croatian Ivica Truscek, who has already taken out "Sharp Shooters" teammate Kenneth Rosfort-Nees.
"We are just so proud of this event", says promoter Adam Kessel to content partner www.fightfan.dk and continues, "I myself feel that we have made ​​a very strong fight card on the legs, where all the matches are close and each probably going to surprise. Carlsen is not just a stone in the shoe of Mikkel's path to Bellator. The two are solid fighters and probably the best you can find in the weight class on Danish soil. It will be intense"
MMA Viking talks to Tue Trnka, Royal Arena matchmaker, about what excites him about the card and gets some insight into the match-ups that he has put together.
MMA Viking : You recently signed many of the top prospects in Sweden (Assan Njie, Sirwan Kakai, and Niklas Bäckström) Norway (Tor Olav Hauge, Emil "Fishy" Meek, Joakim Aardalen, and Jakob Grzegorzek). Do you plan more announcements and signings before the end of the year, or is your roster set for a while?
 There will be some additional signings made public shortly. I really look forward to 2013!!
MMA Viking : As the matchmaker for Royal Arena, tell me about what fight you expect to be the "Fight of the Night".
Honestly, I have no clue, as there are so many exciting match-ups. Each fight has been put meticulously together. Of course, the main event between the two Danish powerhouses, Mikkel Parlo and Simon Carlsen, is highly anticipated.

Internationally, many see Nicolas Dalby vs Ivica Truscek as the most interesting match-up. Then you have the two game light heavyweights, Joachim Christensen and Matti Mäkelä, going at it, as well as the two very aggressive welterweights, Damir Hadzovic and Matej Truhan, locking horns.
But the undercard features so many up-and-coming talents, and the young guys always go all out. I mean, who doesn't want to see Abbe Joof in his MMA-debut against Mulenga Chanda? Or the similiar fight between Muay Thai sensation, Rhassan Muhareb, and the undefeated Tommi Marttinen? Or the all Danish match-up between Theo Ginman and Sorin Prunar?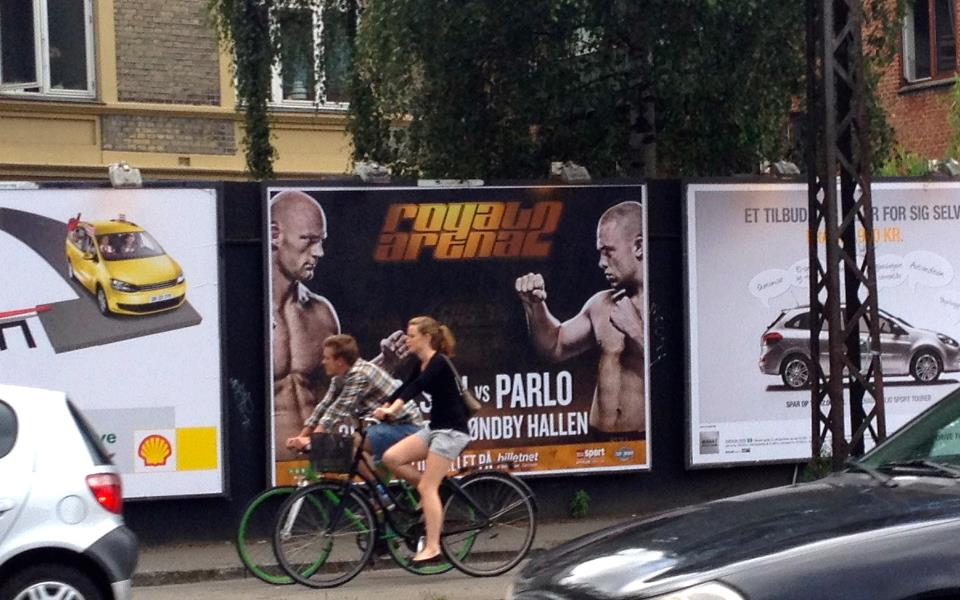 MMA Viking : It is a bit surprising to see Mikkel Parlo in Denmark, after signing with Bellator. Is it bitter sweet to see him back and fighting for the promotion, or are you excited?
Simon Carlsen is without a doubt the best fighter Mikkel Parlo has ever faced, and I see it as a step in the right direction. It's a massive challenge. Bellator is now Mikkel Parlo's promoter, and as they told us, that they'd like to see him in action outside of Bellator to enhance his record and strengthen his name, we had to do that. It didn't really make sense to fight anyone else, than Simon Carlsen.
See the full fight card and learn more about Royal Arena at www.royalarena.dk.  Visit here for event tickets.  Also, visit MMAViking.com for live coverage, how to watch live, exclusive videos and stories.