Denmark's Royal Arena has inked exclusive contracts with Swedes Sirwan Kakai and Assan Njie, and will make official the signing of several additional Swedish and Norwegian talent in an effort to create a "Scandinavian league".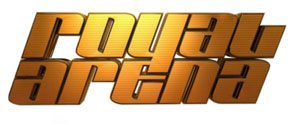 MMA Viking has learned from Royal Arena that they have aggressive plans to extend their brand. CEO Adam Kessel says organization plans to replicate their local success in Denmark in other Nordic countries, and will first move into Sweden in 2013.  Royal Arena staged their first event Royal Arena 1 on March 10th with such top Danish talent as Mikkel Parlo, Kenneth Rosfort, and Nicolas Dalby.  In Denmark, the show was shown on a major TV channel (TV2 Sport) and helped bring MMA to the masses.
Signing Top Swedes
In addition to signing both Assan "The Black Attack" Njie (13-2) and Sirwan "Zohan" Kakai (7-1), they have inked another much sought after Swede in the popular and undefeated Niklas Bäckström (5-0-1). The three Swede's represent some of the most talented and sought after prospects, as both Njie and Kakai have been on the UFC's radar, with Kakai ranked as the #1 Nordic Bantamweight by MMA Viking and N'jie #4 Welterweight.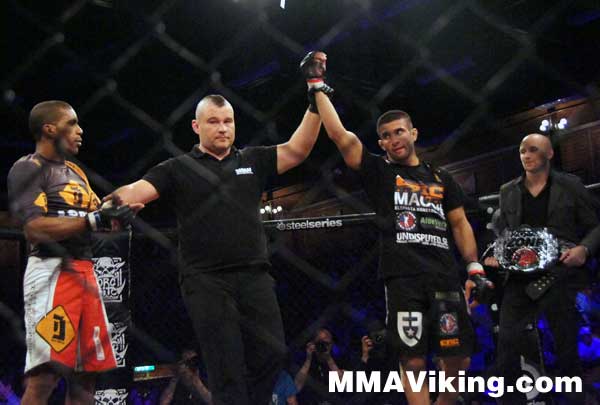 Both Njie and Kakai last fought on the latest Zone FC card in Gothenburg in May, where "Black Attack" battled to win the Welterweight belt and "Zohan" finished his bout in the third to win the Bantamweight title. "Zohan" now has 7 wins in a row, and hasn't loss since his debut in 2008, while N'jie hasn't lost in three years.
The promotion also secured Cole Lauritsen, who has 4 wins and 2 losses, last winning at Fighter Gala in February.

Get to Know Assan N'Jie with Interview Shortly After Latest Victory
Bäckström tells MMA Viking that "I am looking forward very much to fight for Royal Arena". "They seem very professional and good to the fighters." says the #4 ranked 145lbs Nordic fighter by MMA Viking.  Bäckström hasn't lost in his professional career, and has already one two bouts in 2012 on short notice, taking out veteran Lithuanian Sergeij Grecicho and Norway's Thomas Hytten.
Norwegian Fighters Signed & Incentive for Fans
Royal Arena will also announce the signing of Norwegian's Tor Olav Hauge, Emil Weber Meek, Joakim Aardalen, and Jakob "Cuba" Grzegorzek.  Aardalen became a household name in Norway with his performance on Norges Bedste Fighter", where the wrestling champion made it to the finals of the show. He will make his debut in the promotion.
Meek is a well known fighter out of MMA Trondheim, with an impressive undefeated amateur career. He will be coming off of his first loss, where he broke his arm during the fight. "I won't be fighting anywhere else!" says Weber about making his exclusive signing official.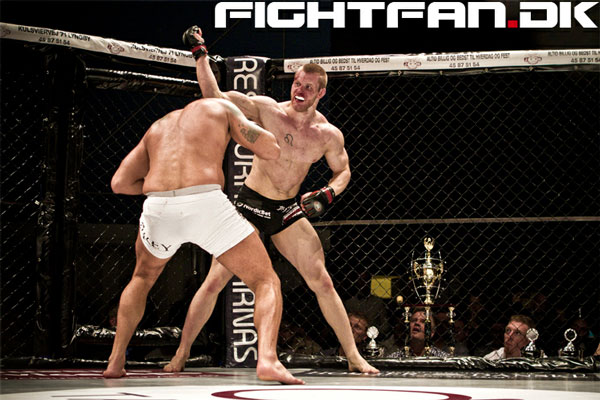 Kessel says that he hopes to give Norwegian fighters a "chance to fight on a regular basis close to home", and will allow Norwegian fans to "buy tickets to our shows at reduced prices and receive special discounts on transportation & hotels".
Next Event on August 31
The promotion has also added Sirwan Kakai to the upcoming August 31st card, for Royal Arena 2. The Swede training at American Top Team in Florida will be making his debut in the promotion against Brazilian Bruno Marques (4 wins and 0 losses).
The card is headlined by Dane Simon Carlsen (7 wins and 3 losses) versus recent Bellator signee Mikkel Parlo (7 wins and 0 losses).  Parlo has recently spent time training in Las Vegas, and has been granted permission to take the fight with Royal Arena as he awaits his debut with the American promotion.  Nicolas Dalby also looks to extend his undefeated run with a win over the veteran Ivica Truscek, in what Sherdog has identified as a top 10 fight to watch in the month of August.

As for watching the events from outside of Denmark, Kessl comments "Fans can watch the undercard, free of charge at ekstrabladet.dk. The main card will be streamed live on Ustream, facebook & mobile devices as PPV for $8. This is only a temporary solution & we will be ready to reveal our new platform in a couple of months."
See the full fight card and learn more about Royal Arena at www.royalarena.dk.  Visit here for event tickets.