Royal Arena is back with another stacked card on March 9 as the promotion has its third event at Brøndby Hallen in Denmark. Royal Arena officials announced the full card today.  This time, the headliner is two of Nordics best welterweights with Swede Assan Njie taking on Dane Nicolas Dalby. In addition to this battle between Sweden and Denmark, the co-main event pits #2 ranked Nordic light heavyweight Ilir Latifi versus Joachim Christensen.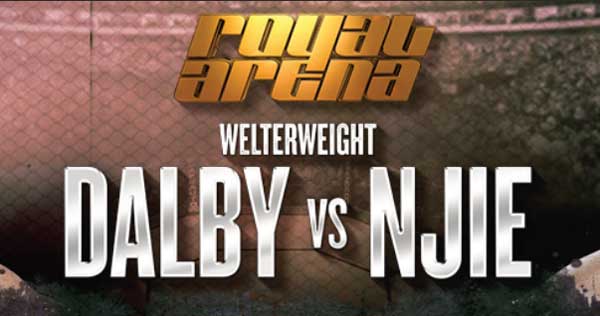 Undefeated welterweight Nicolas Dalby is a promising up-n-comer from Denmark. Like many Nordic fighters, Dalby had an extensive amateur MMA career before jumping to professional fights. Since turning pro in 2010 the Rumble Sports gym's prospect has been on a roll and racked up 9 wins in little over two years. He was impressive at last Royal Arena where he showed impressive striking to take a decision victory over Croatian veteran Ivan Truscek.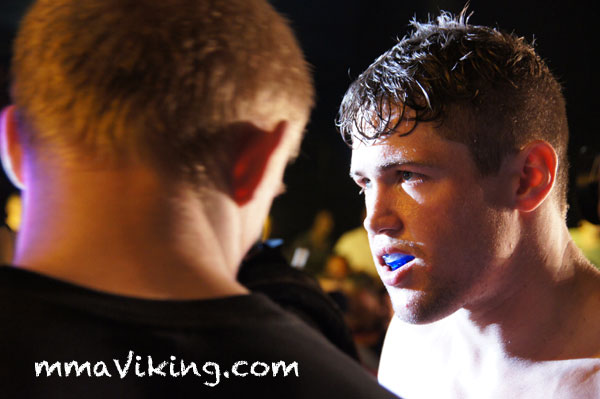 Dalby will be facing his most notable challenger in Sweden Assan N'Jie, who has long been rumored to be signed to the UFC. N'jie (13 wins and 2 losses) has won his last six fights and hasn't lost since 2008. He has finished five of the last six with three of the finishes coming via guillotine choke. "Black Attack" who is out of Gothenburg, also spends time at ATT in Florida for training camps. In his last bout in May of 2012 he won a close decision over Dane Morten Djursaa at The Zone FC.
"Njie vs Dalby is going to be epic" says Royal Arena matchmaker Tue Trnka.

Interview with N'Jie After Last Victory
Ilir Latifi (7 wins and 2 losses) is one of Europe's top prospects, and now looks for another win over Dane Joachim Christensen. Albanian Swedish light heavyweight powerhouse Latifi brings terrific power and high quality wrestling skills to the cage with him. Latifi hails from an extensive wrestling background and it shows in his fights styles as slick takedowns and powerful slams. Christensen was also victorious on the last Royal Arena card in August, winning over Swede Matti Makela. He has an impressive 8 win and 2 loss record, winning 5 of his last 6. This is a huge opportunity for Christensen to score a victory over a popular fighter from Sweden.

Documentary on Latifi After Last Victory in Malmo
Additionally, to bantamweight Sirwan Kakai is back after winning his last bout at Royal Arena 2 to face Spaniard Jose Luis Zapater. Kakai splits his time training at the GBG MMA in Gothenburg and at the American Top Team in Florida. In Gothenburg he trains with such talents as Assan Njie and Bruno Carvalgo where as in Florida he gets to challenge himself with ATT's top fighters like Brad Pickett. Kakai has 8 wins and 1 loss, and is the #1 ranked Nordic bantamweight. Jose Luis Zapater, known as Titan has won his last 6 bouts, with a 14 win and 7 loss record overall. One fighter will have his winning streak end during Royal Arena 3.
The main card will also highlight Simon Carlesen, who was in one of Nordic's bouts of the year in 2012 with his battle over Mikkel Parlo at the headliner at Royal Arena 2. The Dane looks to rebound against Poland's Artur "Hajer" Kadlubek, who has a 13 win and 9 loss record.
Norway's Emil Meek will return from his bone-breaking loss in 2012. He will fight Finland's Aleksi Mäntykivi.
Fight Card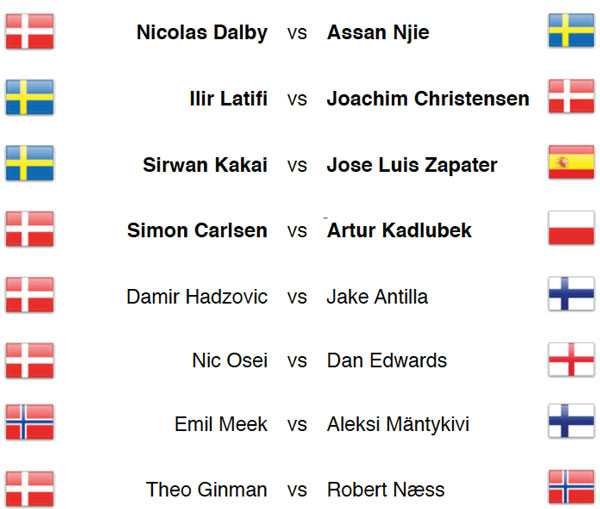 "Royal Arena will become one of Scandinavia's biggest sport attractions, that's our goal", says Adam Kessel, promoter of Royal Arena and continues; "If you take a look at MMAviking's Nordic MMA rankings, you will see that we have been signing most of the top talents outside of the UFC and Bellator".
Tickets go on sale today at Ticketmaster, ticnet and billetnet. Bet on Royal Arena 3 with partner Unibet here.