Suvi Salmimies (6-4-1) battled Vanessa Melo at CAGE 37 last November for three rounds, and it has come to light that the Brazilian opponent Vanessa Melo was pregnant at the time.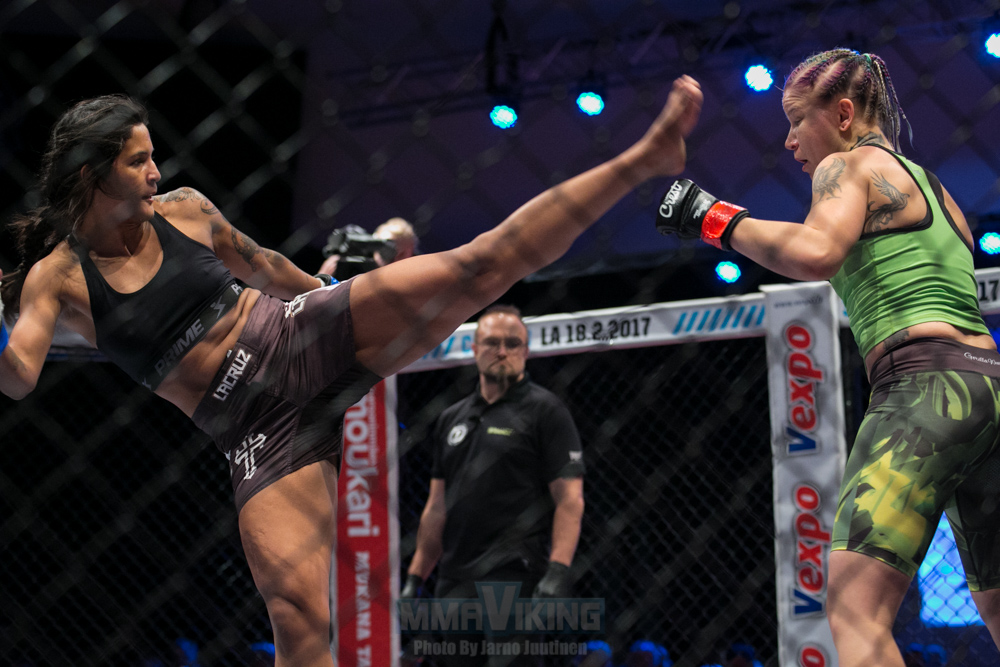 "My girlfriend is pregnant," says UFC fighter and boyfriend/coach Johnny Eduardo to MMAFighting.com. "It happened, we weren't expecting it. She's also an athlete, a MMA fighter, and we went to Finland to compete. She fought while pregnant."
"She had no idea she was pregnant. If I knew it, I wouldn't never let her do it."
"I am relieved that she didn't have any difficulties because of the fight" says Salmimies to MMAViking.com upon learning about the situation in Helsinki.  
Melo just became pregnant lost the split decision, but more importantly she and the baby are fine and healthy.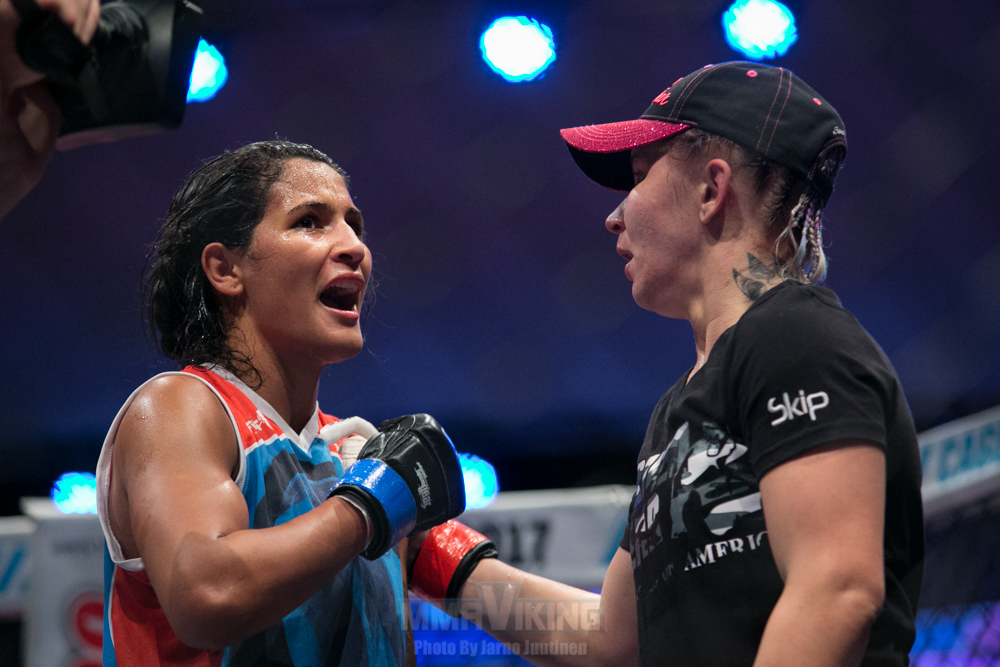 Suvi is expected to fight this Saturday at NFC 2.