MMA Viking turns to Norway for its next "Meet the Fighter" with a focus on Simeon Thoresen.  The Oslo based fighter faces Swede Besam Yousef on the prelim card of the UFC in Sweden. Let's learn more about the fighter making his UFC debut.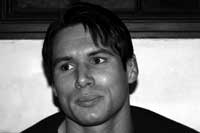 Simeon Thoresen (16-2-1 Overall, 0-0 UFC), Norway
28 year old Simeon Thoresen is the prized pupil of Nordic MMA legend Joachim "Hellboy" Hansen and fights out of the Frontline Academy in Oslo, Norway.
The young Norwegian known as "the grin" has fought pro since 2006 and managed to rack up sixteen win in his nineteen career fights. During his career Thoresen has fought almost exclusively in the UK, mainly for the Ultimate Warrior Challenge promotion. At the moment Thoresen takes a much discussed forth place position in welterweight division on the MMAViking's Nordic rankings.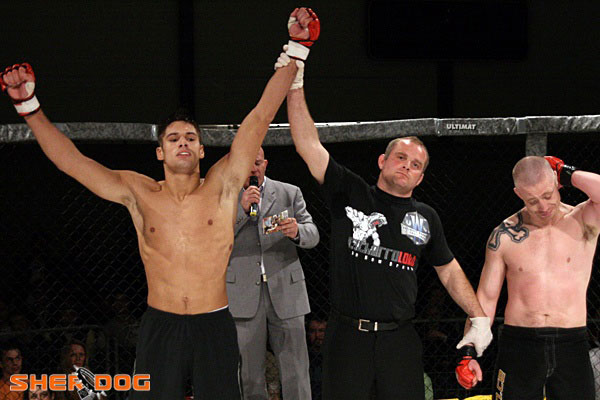 As a fighter Thoresen is a clear cut specialist: a pure grappler. Under Hansen's and ADCC champion Jon Olav Einemo's guidance Thoresen has been able to take his ground game to a very high level and fourteen career wins by submission are a proof of his skill level.
Lately Thoresen's fights have followed the same pattern: takedown, dominant position, back mount and rear naked choke finish. Four of his latest wins have come in this manner and all of them impressively in the first round. At 186 cm (6'1″) Thoresen is a big welterweight with long reach for the weight class.
"Finally it is my turn to show everybody what I can do."
– Simeon 'The Grin' Thoresen
Thoresen's offensive striking and defense on the feet are still his weakest points. Frenchman Seydina Seck took advantage of this when he knocked out Thoresen at the ADFC 3 show in March of 2011.
Most recently the Norwegian grappler secured a 34 second RNC submission over Manual Garcia at Ultimate Warrior Challenge 17 in October 2011. Thoresen also holds a notable win over UFC welterweight John Maguire.
Thoresen Highlight Video

Thanks to Kittil Aarnes for the black and white picture seen above.