Simeon Thoresen was victorious on the UFC in Sweden's card this past Saturday. Known as "The Grin", the Norwegian and his team was all smiles as Norway secured its first win in the Octagon. "Feeling very happy" Thoresen tells MMA Viking a few days after he has time to reflect on his rear-naked choke submission in the second round over Swede Besam Yousef.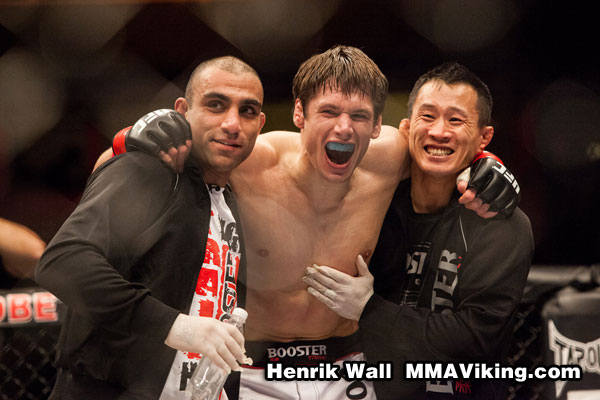 "It is so important for Norwegian MMA to finally have a Norwegian to win a fight in the UFC." says Thoresen, who follows-up in the footsteps of the John Olav Einemo who was unsuccessful in his attempt to win in his two UFC bouts.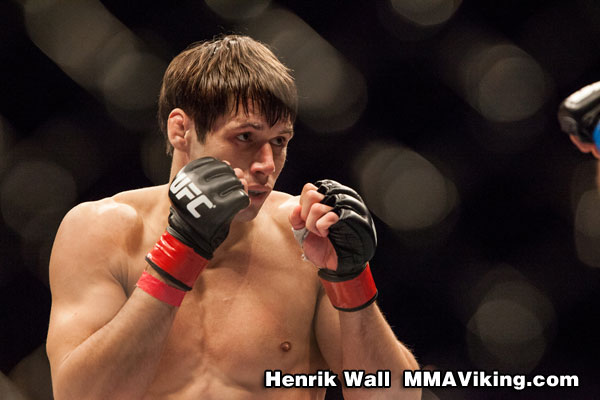 The well known Norwegian MMA veteran, Thomas Moon Lee, who was in Thoresen's corner talks about the game plan, "The plan was to have Simeon use his reach advantage and use the jab a lot and try to get Besam frustrated and to do mistakes. If there was an opening Simeon would go for the takedown where he could work his superior grappling."
Mohsen Bahari, an undefeated MMA prospect we was also in Thoresen's corner said they also wanted "for Simeon to use his reach advantage, and to get in and out, and get Besam down to the ground where Simeon would have a big advanatage."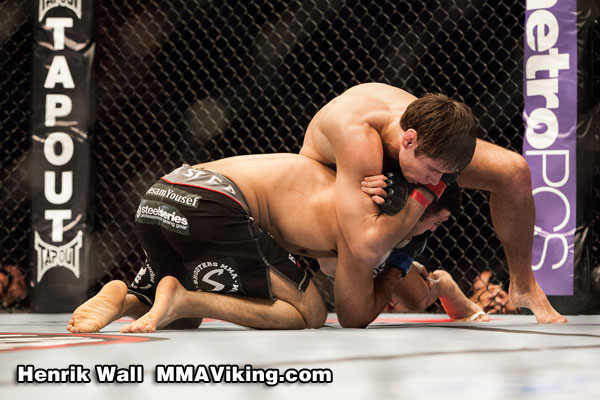 "I wanted to get the fight on the ground, but he was playing it safe so it was a little difficult getting the fight to the ground." says Thoresen about the challenge in the first round with the Swede who was holding his own.
Moon Lee elaborates "In the break we told Simeon to be patient and don't let Besam lure him in to his game. Keep on the outside and get better use of his reach. Besam was also good from the back and didn't open his guard working with good elbows and punches. So if it would end up there again we told Simeon to get control of his hands and posture up and get good distance and work with straight punches from inside the guard as he also did in the first but we wanted more control. But Simeon clipped him and in the scramble he ended up in mount and at that time we knew Besam was finished. In that position Simeon is a beast."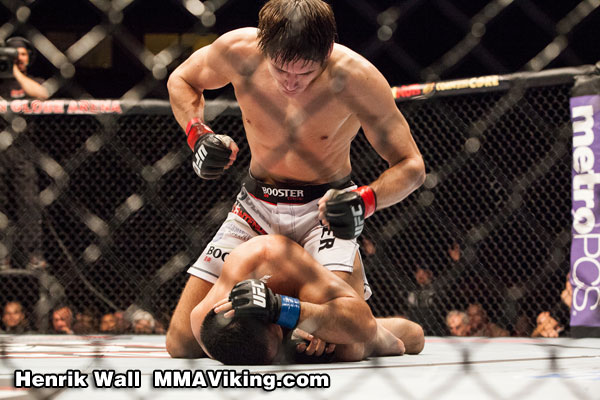 "Besam Yousef has made his career in The Zone in Sweden and was undefeated. He also fought Shootfighting as amateur so we knew he is all around but a good boxer since he also has a background from that. And he was tough and gave Simeon a hard fight but when it ended up on the ground Simeon dominated all the way to the finish." says Moon Lee.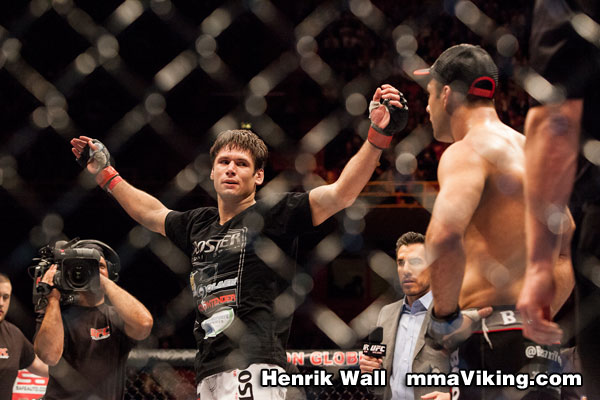 Moon Lee says of the finish, "After an intense first round it was so good to see Simeon get the submission. I was so happy i almost cried, it was so well deserved for Simeon who has worked so hard for it."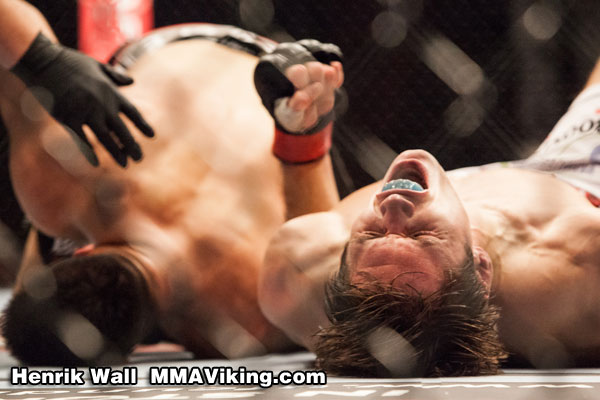 "Simeon prepared well for The fight against besam. He performed well in my opinion." says Mohsen Bahari, who celebrated the win in the cage with Thoresen.
"The Norwegian fans were super pleased." says The Grin, who will look to climb the welterweight ranks of the UFC, and continue to grin his way to the top.