Sweden's Frantz Slioa (5-0) was in trouble big in Liverpool as he found himself in a tight armbar and triangle immediately after slamming Dean Trueman (7-4) to the ground at CWFC 82 in Liverpool.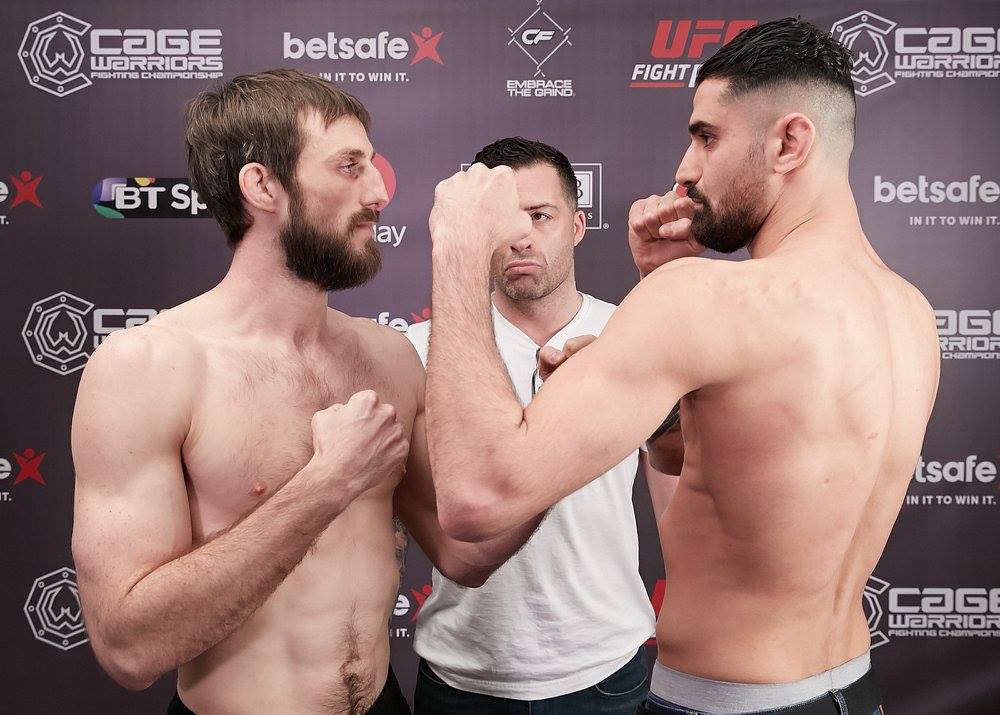 With Sirwan Kakai and UFC headliner Jimi Manuwa in the corner of Slioa, the Swede refused to tap.  With his arm seemingly seconds from dislocation and no room to get out, Frantz battled and battled.
The Allstars Training Center fighter worked to take back and got the rear-naked choke.  An amazing display of heart and courage from Frantz in the UK.