Sten Saaremäe (6-1-0) has beaten four Finns in Finland in his last four bouts, and now the fighter out of Tartu, Estonia is seeking his 5th at Cage 50 against Edward Walls.  Saaremäe's impressive undefeated run against Finnish opponents started in September 2018 against tough Jani Hägg of Lahti via unanimous decision and continued six months later in 2019 when he met highly recognized prospect Ville Mankinen fighting out of Turku, Finland. Briefly after that two other experienced and strong Finns, Markus Rytöhonka and Ville Yrjölä, got their chance to bring down the Estonian, but could not.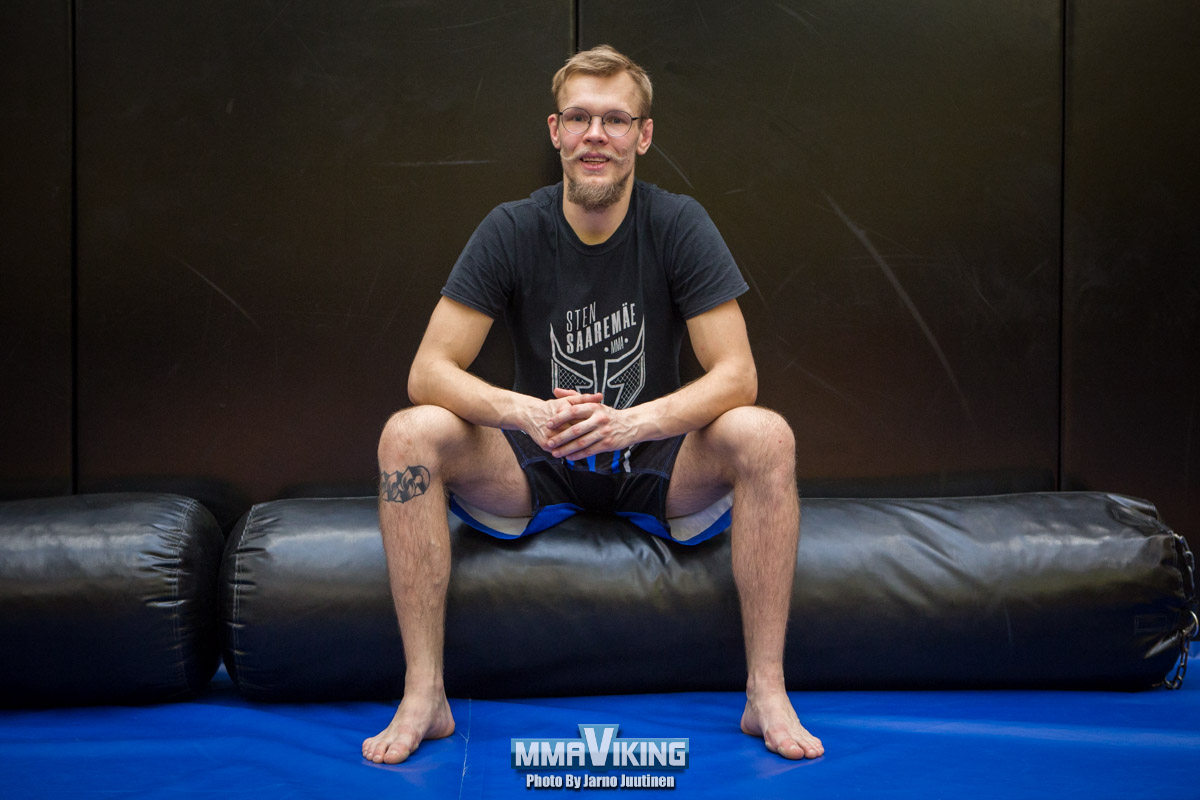 The Estonian will be facing probably the toughest challenge of his whole career when he locks horns with Walls, a striker with devastating hand speed, in a main fight of Cage MMA's 50th event which is to be held February 15th at House of Culture, Helsinki, Finland.
MMAViking's Jarno Juutinen had recently a chance to talk with Mr. Saaremäe and discuss a little bit about the upcoming fight.
You will be fighting in the main fight of Cage 50. Were you surprised to get the call for the main fight from Cage MMA?
– Yeah maybe a little bit, but I knew that if I keep going like that, the day will come, when I have to fight against Edward Walls. And he's one of the main guys in the CAGE and in the Nordic featherweight ranks, so the main event slot isn't that much of a surprise.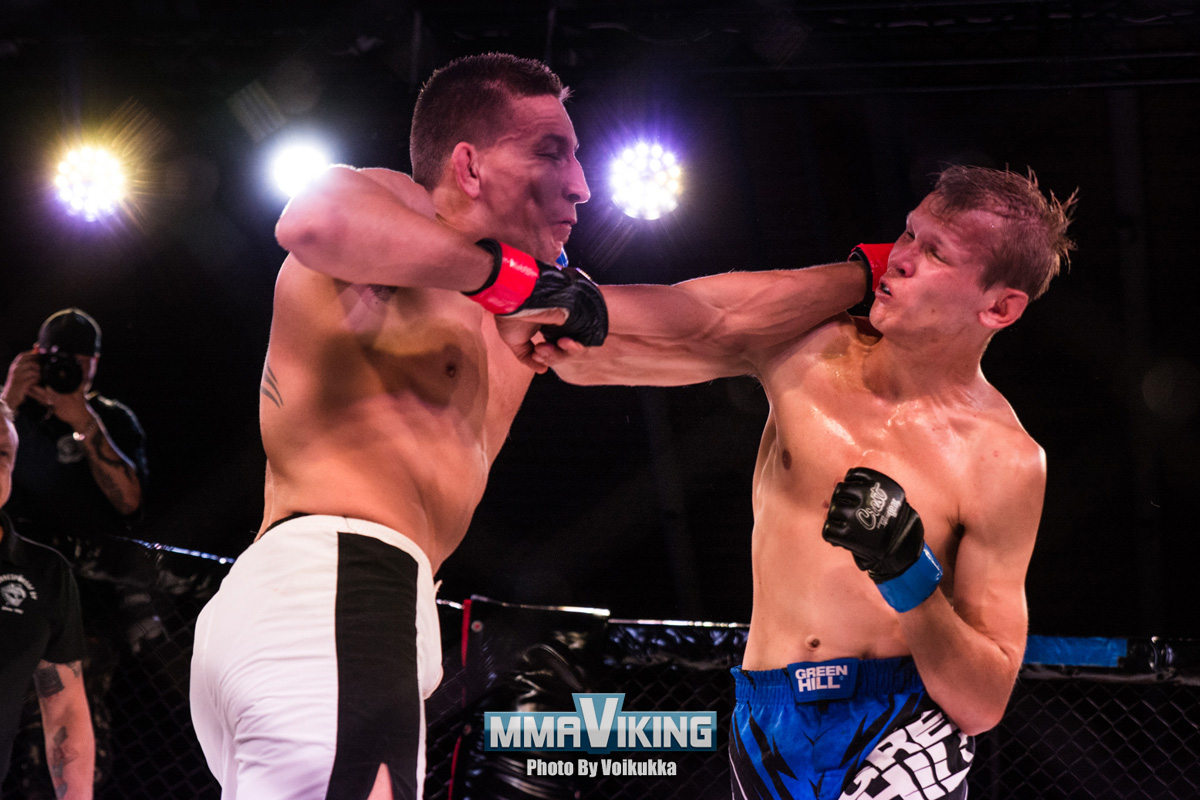 Do you feel any extra pressure being in the main fight?
– No I don't feel any extra pressure, a fight is a fight, so it doesn't matter. And the funny thing is that, the bigger the event, the less pressure I feel. So I'm good!
You have said that Edward Walls is an interesting puzzle to solve. On the other hand Walls have said that the only way you can win is by grinding and hoping that you will get him tired. Any thoughts about this you would be willing to share? What do you think are the key elements for securing yet another victory?
– Yeah, he is very good fighter and he really is an interesting puzzle to solve, I don't have anything bad to say about him. But I will say that he can think that it's the only way for me to win, and even if it is the only way, he better will be ready, because I can do it well. About the key elements, the fight night will reveal them 😉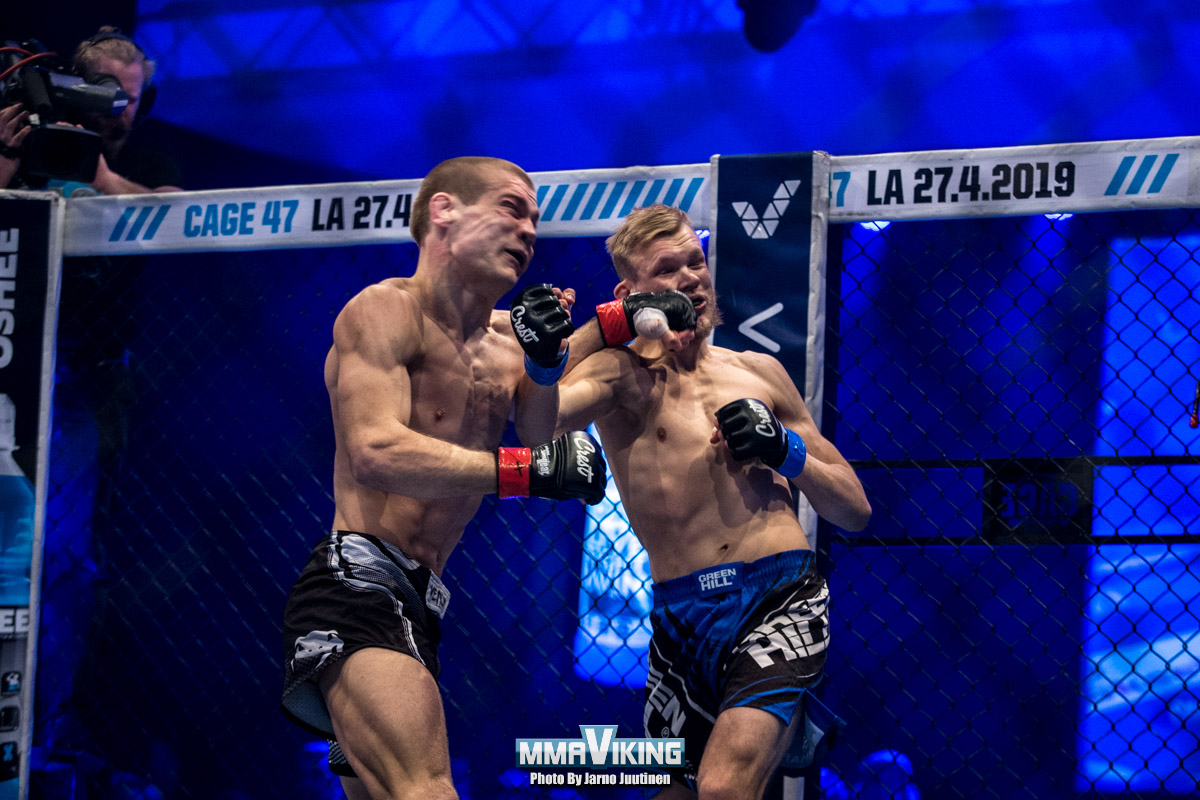 How have you been preparing for this fight?
– Preparation for this fight have gone well. Everything is in place and I'm ready to go. Kind of a fight camp, because I can't do it entirely full time, but I have put in a lot of work. I'd say about 8-10 session in a week. I have been training with main training partners of course, Alar Hutrov and Kaupo Kokamägi. Ott Tõnissaar has been helping me. And all the guys (in MMA and some kick boxers also) all over the Estonia have been helping me. I have got a great preparation.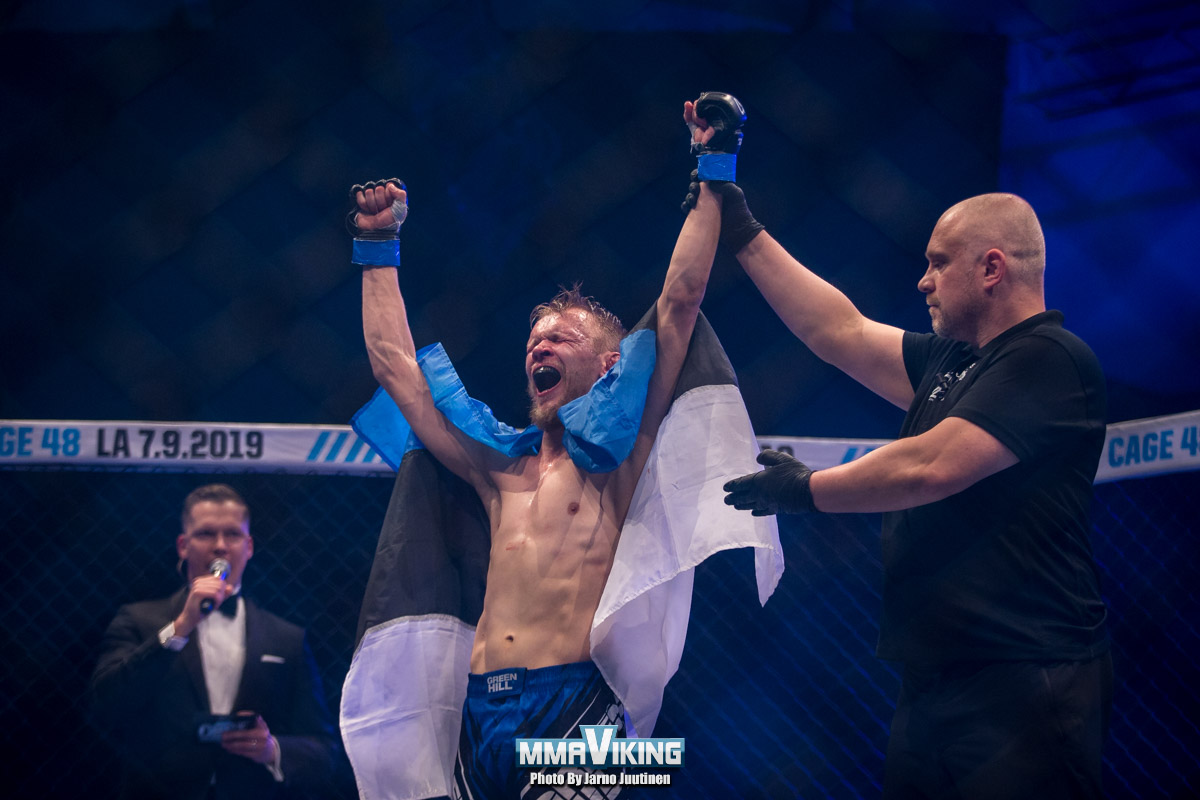 Who you will bring with you as corner men for Cage 50?
– Ott Tõnissaar and Vallo Hannus will be at my corner. Ott is my manager and have helped me prepare for this fight and he is Sportsclub Englas MMA headcoach, where I train. And the second man, is Vallo Hannus, my stand up coach from 3D Training. Two real pioneers in Estonian MMA, so I will be in good hands!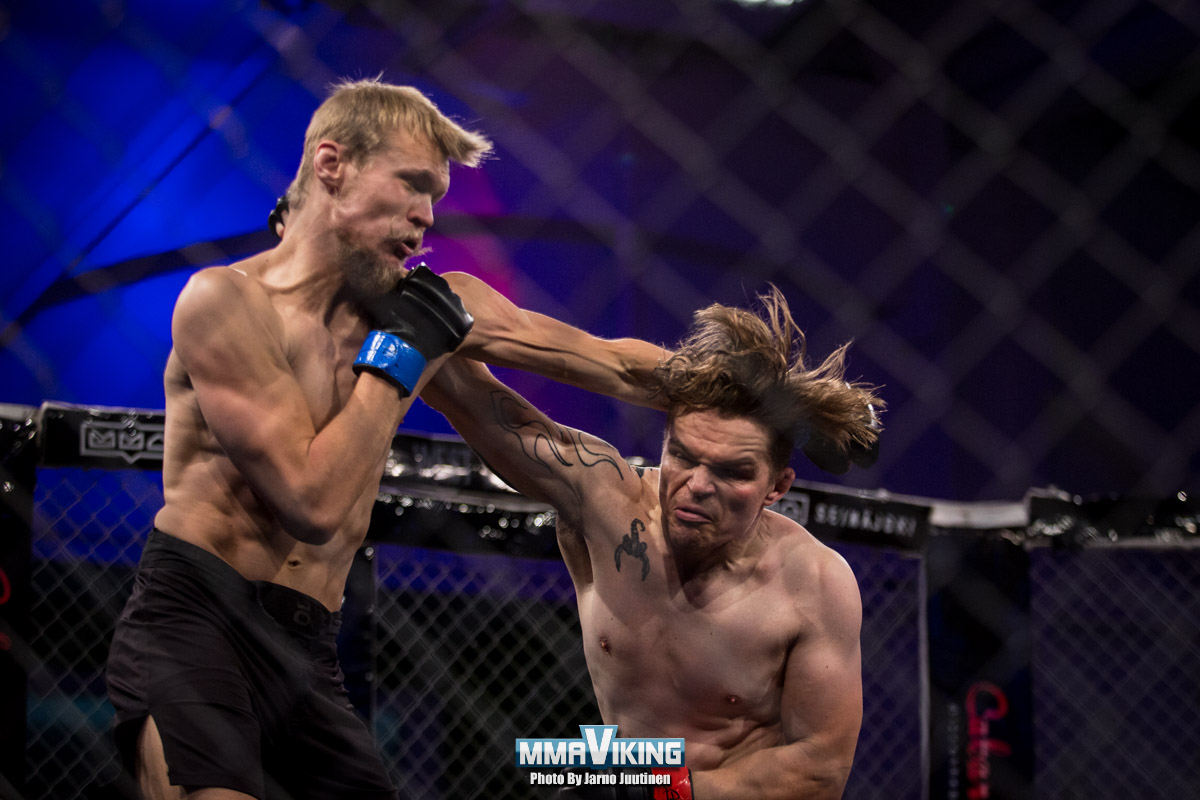 What is in your radar after Cage 50?
– First things first, I need to get through Edward Walls. I absolutely love CAGE promotion and all the people behind it. In CAGE MMA, I feel like I'm a Finland's adopted son, but I would like to fight somewhere else as well. I'd like to fight like 3-4 times this year and ideal for me is to capture some promotion's belt.
I would love to do MMA full-time (to get enough sponsors and great contracts) with no other financial worries. Reach for the stars and to get into the UFC.