Superior Challenge 9 goes down next Saturday, November 23. The promotion has now announced that weigh-ins for the big event will take place at the huge shopping mall Nordstan in Gothenburg on Friday at 17:00.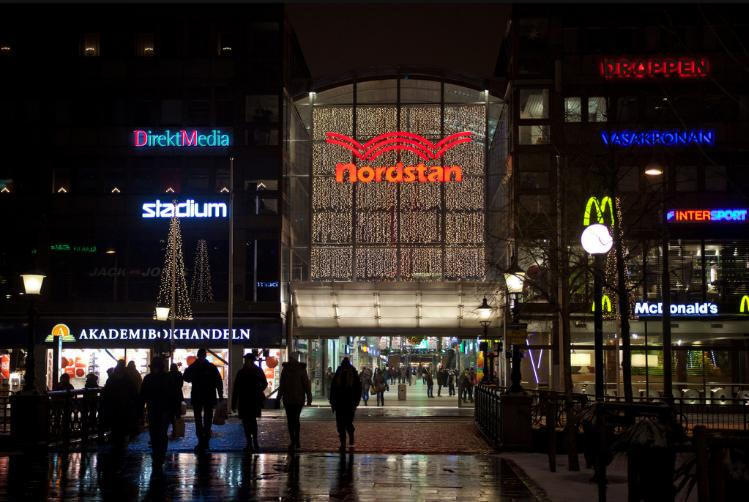 The promotion says that "approximately 20,000 visitors at Nordstan at the time of the weigh-ins, will make the event beyond the ordinary."
Babak Aghavali , CEO Superior Group International :
– We are very excited for the weigh-in by Superior Challenge 9 – Gothenburg in Nordstan. As far as I know, this is the first time a weigh-in for a MMA or martial arts gala held in a shopping mall. We always want to be creative and pioneer new ideas, and a very important aspect for us is to broaden the sport and create greater interest among the public. This will be a very interesting event as it will be talked about for years.
Lena Palmér, Event Coordinator Nordstan :
– We always pay attention to big events and has a very good partnership with Got Event and Göteborg & Co who are directly involved, it will be very exciting to have the MMA's weighing at Nordstan.
See the updated fight card below.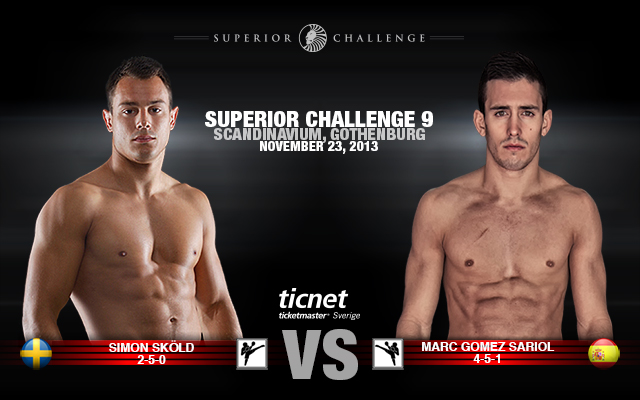 Note : The Spaniard Marc Gomez Sariol replaces Guilherme Shigemoto as Simon Sköld's opponent.
Updated Fight Card
• Sami Aziz (Sweden) vs. Jens Pulver (USA)
• David Bielkheden (Sweden) vs. Besam Yousef (Sweden)
• Diego Gonzalez (Sweden) vs. Anton Kuivanen (Finland)
• Yosef Ali Mohammad (Sweden) vs. Duarte Fonseca (Portugal)
• David Glasnovic (Sweden) vs. Magnus Strandner (Sweden)
• Matti Mäkelä (Sweden) vs. Matteo Minonzio (Italy)
• Emil Weber Meek (Norway) vs. Per Franklin (Sweden)
• Simon Sköld (Sweden) vs. Gomez Sariol (Spain)
• Michel Ersoy (Sweden) vs. Robin Gidlöv (Sweden)
• Martin Akhtar (Sweden) vs. Damien Pighiera (France)
• Linn Wennergren (Sweden) vs. Angelica Babbi (Italy)
• Martin Halvorsen (Sweden) vs. Dexter Dyall Wallin (Sweden)
Buy Tickets