Superior Challenge has made available all of the fights from the most recent "Lion's Den" event.  Watch to see the best fight card in Scandinavia (perhaps even Europe) in 2010.
The gala brought together many of Sweden's top fighters, including Reza Madadi, Papy Abedi, David Bielkheden, Magnus Cedenbland, Assan Njie, Hamid "Akira" Corassani, and Usama Aziz among others, challenging some of the world's best fighters.  Watch to see how Joachim "Hellboy" Hansen, Thales Leites, and Daniel "The Viking Hunter" Acacio perform on Sweden soil.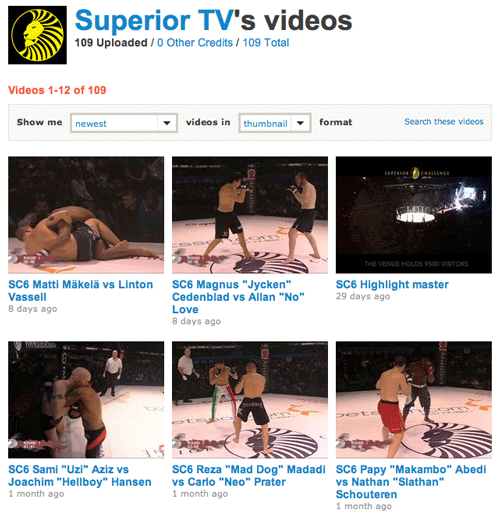 This is a must watch event.  Enjoy these all at http://vimeo.com/superiortv/videos.