Today, VISION organizers announced the main event of their upcoming May 5th card. Read the press release here.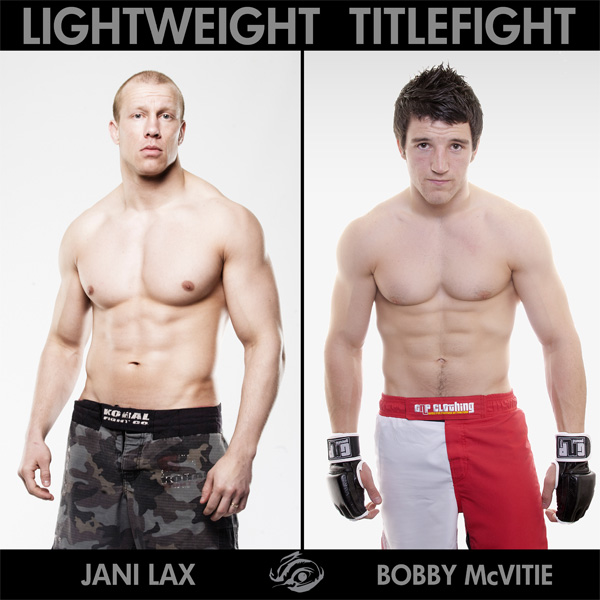 We can now reveal that the MAIN EVENT at the VISION FIGHT NIGHT in Sweden/Karlstad on the 5th of May will be a Lightweight title fight between the current (SFC/VISION) champion Bobby McVitie and the experienced, Jani Lax.
Both fighters are (2-3) in their last 5 fights. Jani Lax last fought Kenichiro Togashi in a controversial fight at Shooto in Japan 2010 after winning against Danny van Bergen in M-1 earlier the same year. McVitie had a 2 fight win streak and lost his latest fight against Mamour Fall in a 4 man tournament in Scotland, 2011. Both fighters have been preparing hard for this upcoming title fight which will be a stepping stone in the right direction.
VISION has gained new strength in merging with the former SFC promotion and are aiming to put on 5 shows in 2012.
The first event of the merger will be April 28th in Glasgow UK (formerly SFC 6), now known as 'VISION 3: UPRISING'. This event will determine the new Flyweight and Bantamweight VISION champions. A VISION 'fight night' will follow in quick succession in May and will be held in Karlstad, with three further events planned across Europe thereafter.
The Tickets for the Swedish show will be released next Tuesday at www.ticknet.se.
"Like" MMA Viking on Facebook or follow us on Twitter for the latest on Nordic MMA.