MMA Viking was in San Diego as Stockholm's Lina Eklund trains at The Arena.  Eklund, just one of three professional MMA fighters in Sweden, has escaped the cold Nordic winter to train for 6 weeks in sunny San Diego.  Here you can see pictures from a training session with boxing coach Ernesto Martinez as she prepares for a fight just days before she heads back to Stockholm.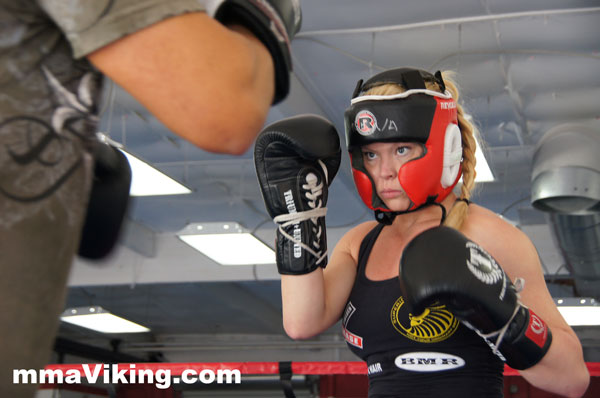 Video interview with "Lynx" will be posted soon, where she talks about  an upcoming bout Golden Acorn Casinos (outside San Diego) on January 20, the experience sparing with Cyborg, San Diego, and training at The Area.
Photo Gallery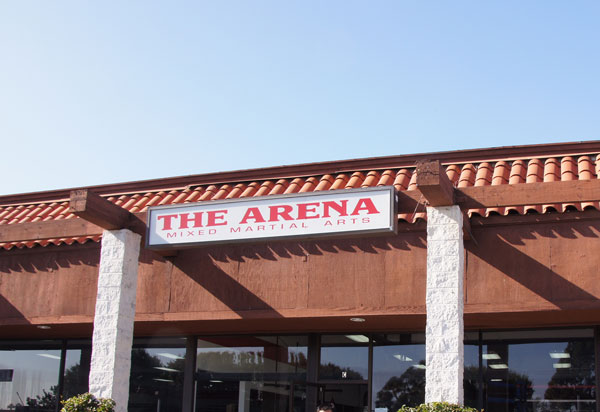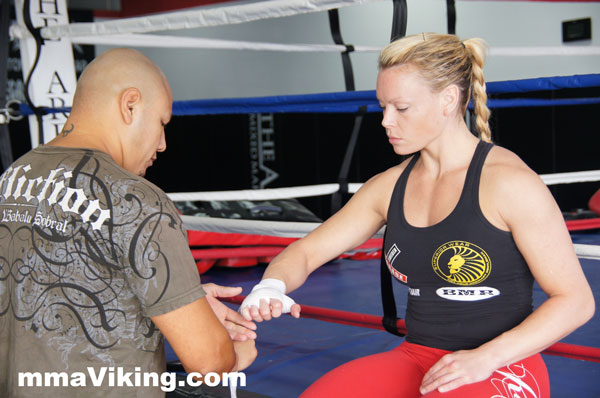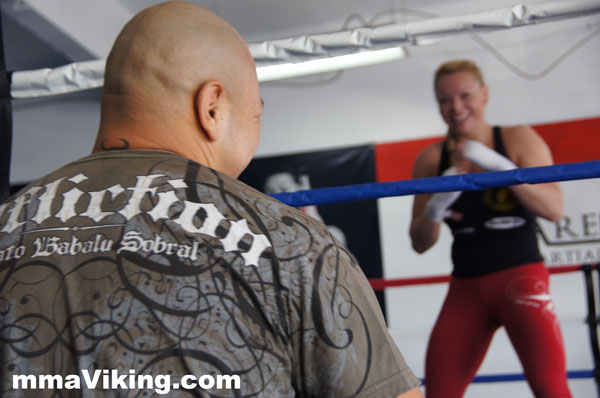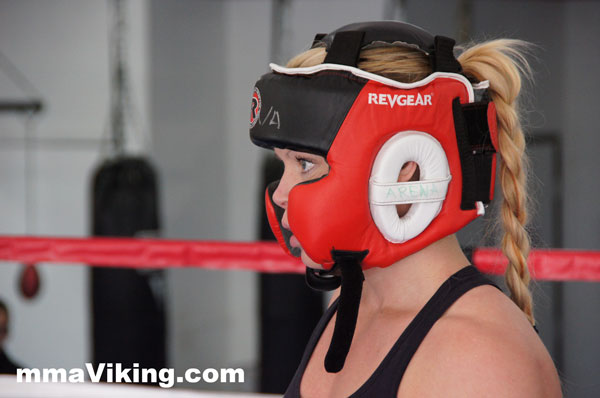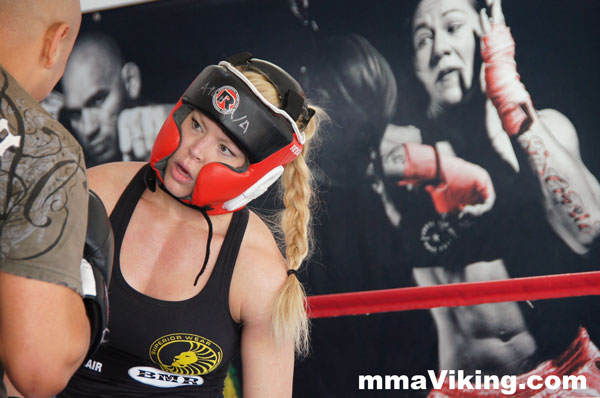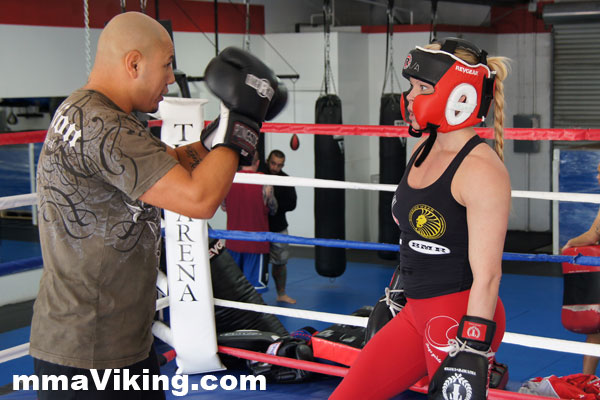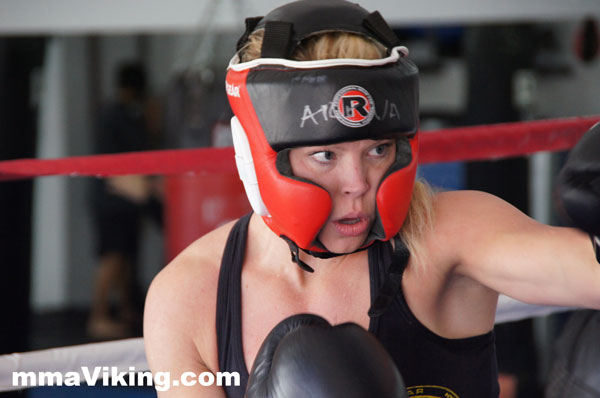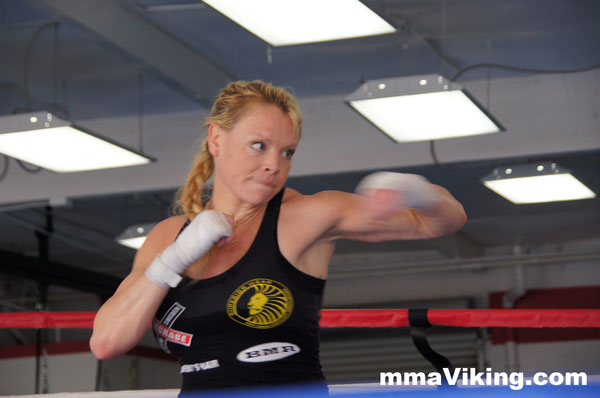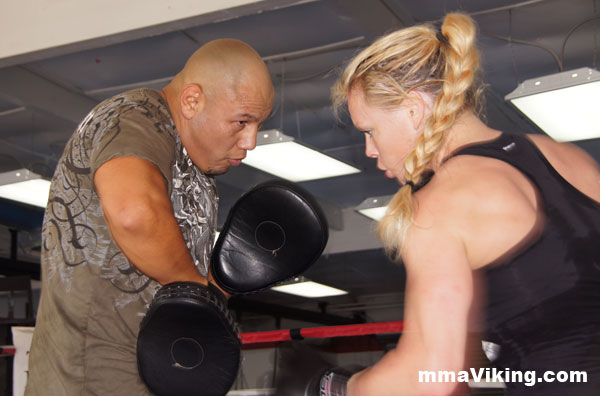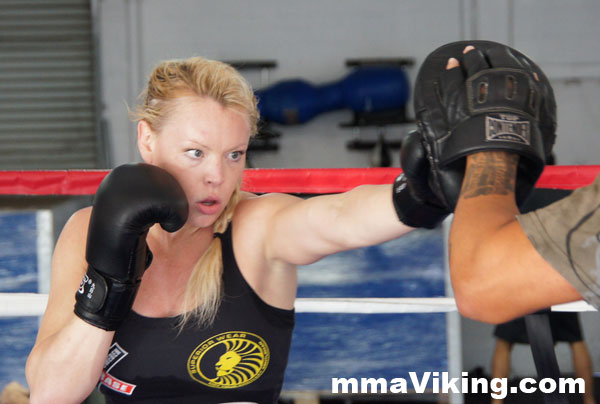 The Arena offers outstanding training in Boxing, Jiu Jitsu, MMA, Muay Thai & Wrestling, as well as Combatives, Conditioning and Women's programs. At the San Diego school, they provide over ninety weekly classes taught by some of the best instructors in the United States.  Of interest to those following women's MMA, The Arena's Women's Muay Thai coach is Cristiane "Cyborg" Santos.
Stay tuned for the upcoming video interview from the Pancrase Gym Fighter, who is sponsored by BMR and Superior Wear.
For more information about The Arena, visit www.thearenamma.com or more information on Lina Eklund visit www.linaeklund.com.
"Like" MMA Viking on Facebook and follow us on Twitter for updates Nordic MMA news.