BAMMA officials announced today that Swede Max Nunes will have a new opponent for his December 1st bout at the National Indoor Arena (NIA) in Birmingham.  "Power" will now face Kevin Thompson, who will fill in for original opponent Anth Taylor, who has withdrawn due to injury.  The press release from the UK based organization is below.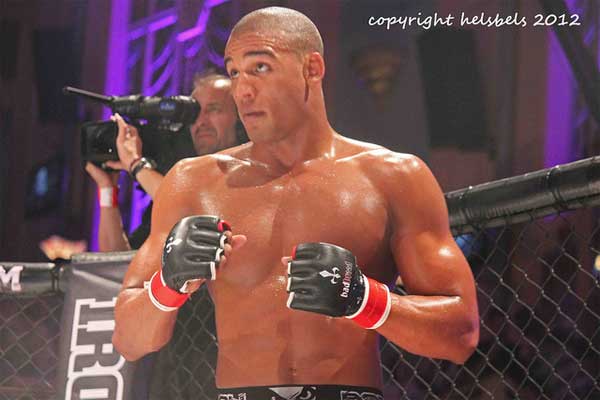 Press Release
Anth Taylor has withdrawn from his bouts on 1 December at Birmingham's NIA, due to injury. Kevin Thompson will now replace Anth Taylor in a Light Heavyweight clash with undefeated Max Nunes.
Thompson comes from Cumbria with a professional MMA record of 13-5-0.  Thompson has never yet gone the distance: Only two of his matches have made it past the first round and five of his victories have been achieved in less than a minute.  The majority of Thompson's wins have been attained by TKO (punches) while other victories have come via Submission to Punches, TKO by corner stoppage and grappling submissions.
Recent losses on Thompson's record have been to Linton Vassell and Ricco Rodriguez. Thompson was pitted for BAMMA 10, presented by GoDaddy.com, against Tony Moran; but he was forced to withdraw due to injury and was replaced by undefeated Max Nunes whom he is now set to face. Nunes also has an impressive history of first round conquests.
Thompson said: "I'm very excited to be fighting on BAMMA and look forward to impressing on my debut on December 1st"
BAMMA's Managing Director, Ashley Bothwell, said: "We're very pleased to have Kevin Thompson back on the BAMMA card. He's a fierce talent who I'm sure will be a real hit with our fans. Nunes is dangerous challenge but Thompson has what it takes to make this a thrilling bout.  It's always great to see new talent coming up and Kyle Redfern has shown himself to be an exciting and risky fighter. I'm looking forward to seeing these matches realised on December 1st and I'm sure the fans are too."
More Info on Nunes
Max Nunes was born and raised in Stockholm. "Power" has quickly made a name for himself by quickly running-up an 8 win and 0 loss record since moving to London three years ago. The tall and athletic light heavyweight has good hands and a passion for developing his MMA game. Nunes told MMA Viking that with all the changes in fight cards that he "hadn't even Googled Taylor", his original opponent.