STHLM Shoot's Claes Beverlöv had hand surgery in early 2012, and eyed a return to the cage later in the year. However the 8 win and 2 win fighter's comeback fight will happen next year, and the Swede that usually likes to keep a busy fight schedule will not have any bouts in 2012.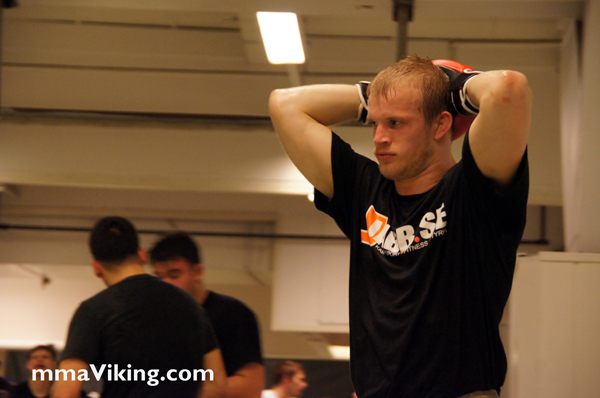 One of the top Nordic lightweight explains, "I was supposed to fight on the Vision card in December". The card is already packed with many of his training partners, including the likes of Jonatan Westin.
"My manager Manos didn't think it was a good idea, so he cancelled it" says Beverlöv who is now spending time in the swimming pool, instead of training in the cage. "I have only been able to swim in the last month" continues the driven fighter, who now is focused on rehabbing knee injury.
After four fights in 2010 and four fights in 2011, the usually active Beverlöv isn't used to being out of action. "I hope to be in shape and fight in February or March".
The Swede's last bout was with Finn's Janne Tulirinta in December of 2011, in what MMA Viking selected as the 2011 Nordic "Fight of the Year". Beverlöv lost the bout, ending a 6 fight win streak.
"It's been a terrible year for me, but 2013 will be awesome!"