Sweden's Robert Nyström (1-1) is gearing up for two fights in the space of two months. The first fight is slated for Almighty Fighting Championship 8 at 155lbs and the second for MMA Galla 5 at 145lbs only 2 weeks out from the first bout.  "I feel good at -70 kg and -66 kg of course making -66 is harder. As a pro-MMA fighter cutting weight is a part of the game and I do not find it too hard." says the Halmstad MMA fighter to MMA Viking ahead of the busy schedule.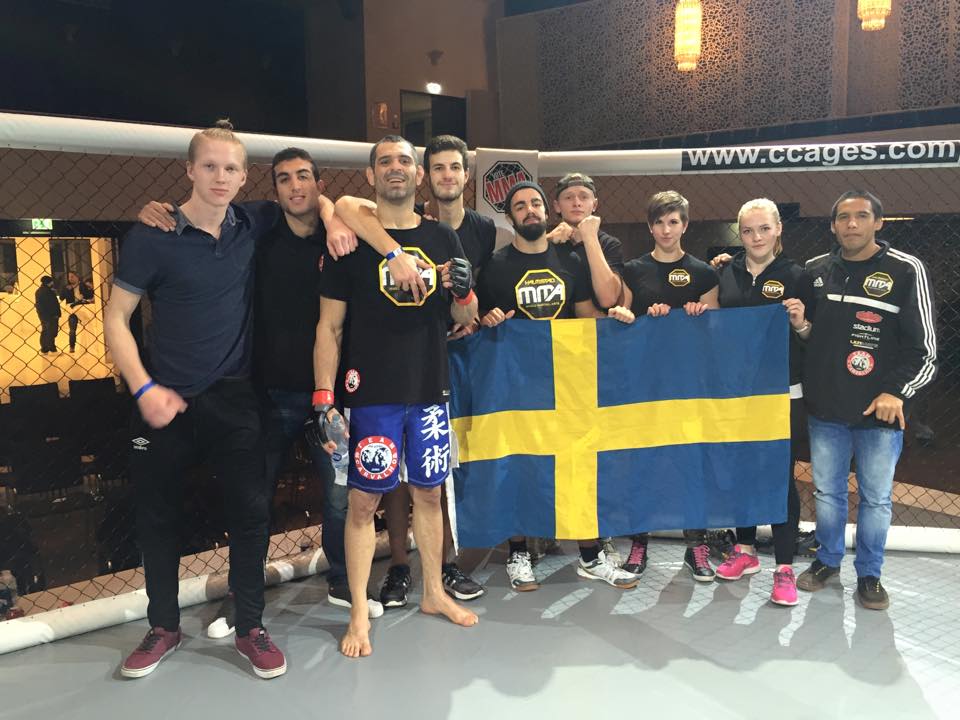 "Hobert" is looking to get back to winning ways after losing via submission in his last outing at On Top back in October of 2016. The 26-year-old won his debut back in 2015 when he submitted Daniel Marx in the first round of Vote MMA 4. This fight will be his first in over a year.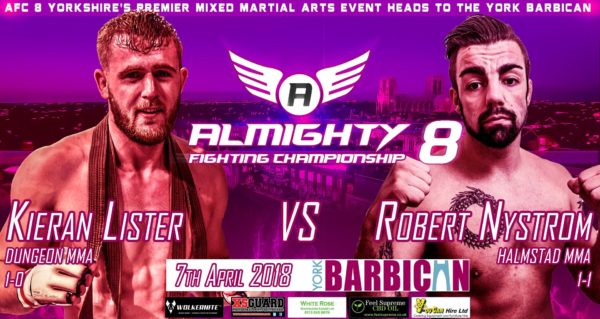 His opponent at Almighty Fighting Championship 8 on April 7 will be Kieran Lister, a former amateur champion under the promotion, now undefeated as a pro at 1-0.
"I was not aware of him having a title and to be honest, it doesn't really matter. I am well prepared and have been training hard for a long time. I will show this on the 7th of April." says the confident Swede.
Nystrom is aware of the strengths of his UK opponent but believes two areas, in particular, will give him the extra advantage in this fight.  "I know that Lister is an all-round fighter and that he is good on the ground and on the feet, but so am I.  I see myself having an edge in are punching power and grittiness." says Nystrom that is ready to make an incredible fight.
"I am going to put on a high pace and make this fight into a war and I will go home victorious."
Fighting in the UK is something that Nystrom is looking forward to, he fought there once prior to this bout.  "I have (fought in the UK previously), once. I like the UK. In Sweden, I work as a teacher in history and I also teach English as a foreign language so I am always happy to be on English soil." This upcoming fight will also be only 2 hours away from the home of the premier league football club he follows. "I am also a huge Liverpool-supporter."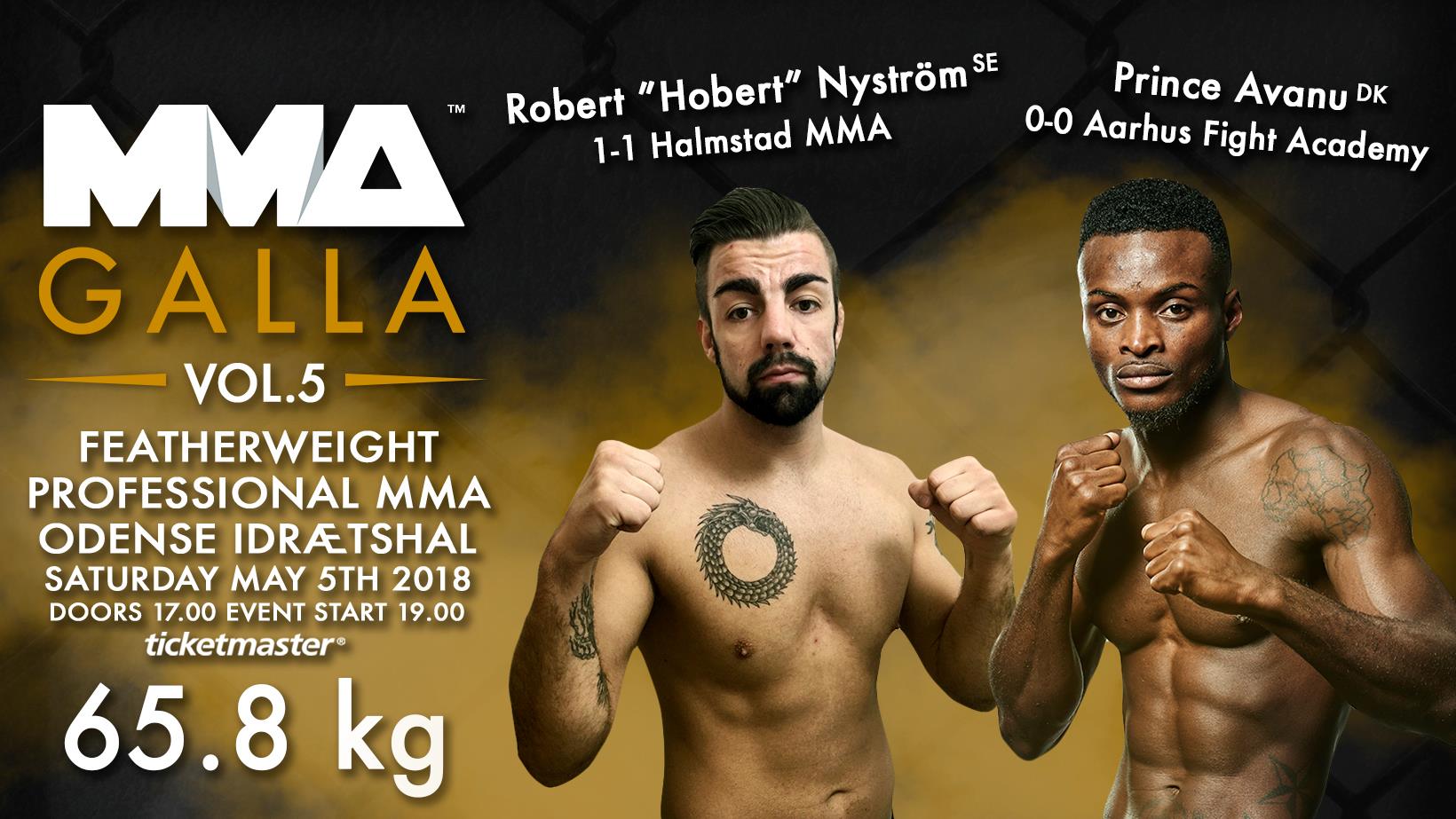 Nystrom will not be alone in his visit as his teammate, David Jacobsson, took a fight on the card on short notice. They are both set to fight at MMA Galla 5 together too, both of the training simultaneously as well as fighting at around the same has proved beneficial to both fighters. "We train together all the time and we are almost the same weight. It is good when both of us are training for a fight since it increases the intensity of our sessions. It is easier to do hard sparrings and high speed running with someone else."