David Teymur (5-1) took out American Jason Novelli (11-2-1) Saturday night in Salt Lake City, Utah, landing a big left hand ending the bout at 1:25 in the second round.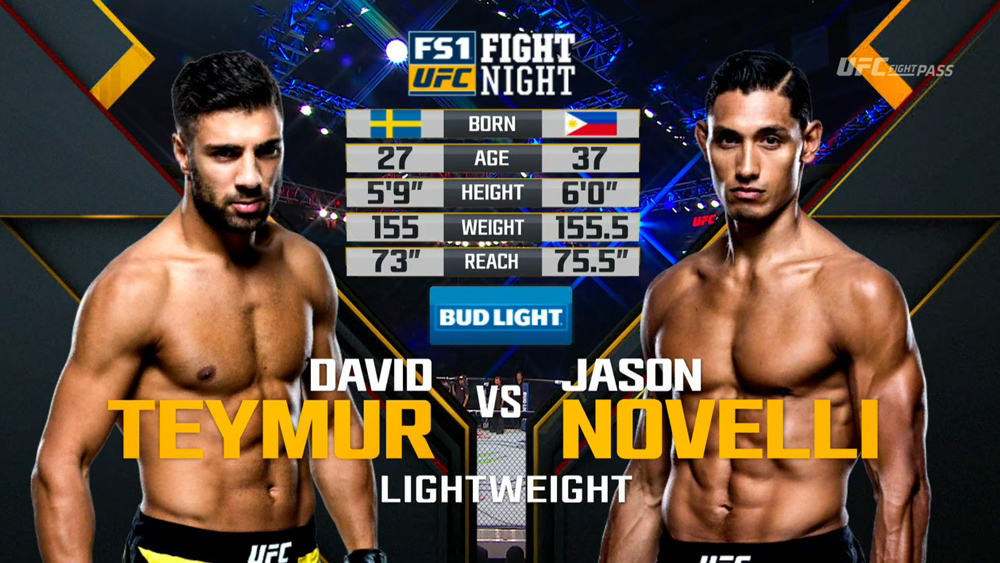 Allstar Training Center fighter found success early against the taller fighter with left kicks and a left hand, showing superior striking in the first round and eventually landed his biggest shot. As Novelli looked to press the action, Teymur loaded up on a left hand that snapped the head back and dazed the fighter out of Portland. Teymur wasted no time and used a flurry of punches to immediately send the American to the ground forcing Herb Dean to jump in and protect the fighter from more damage.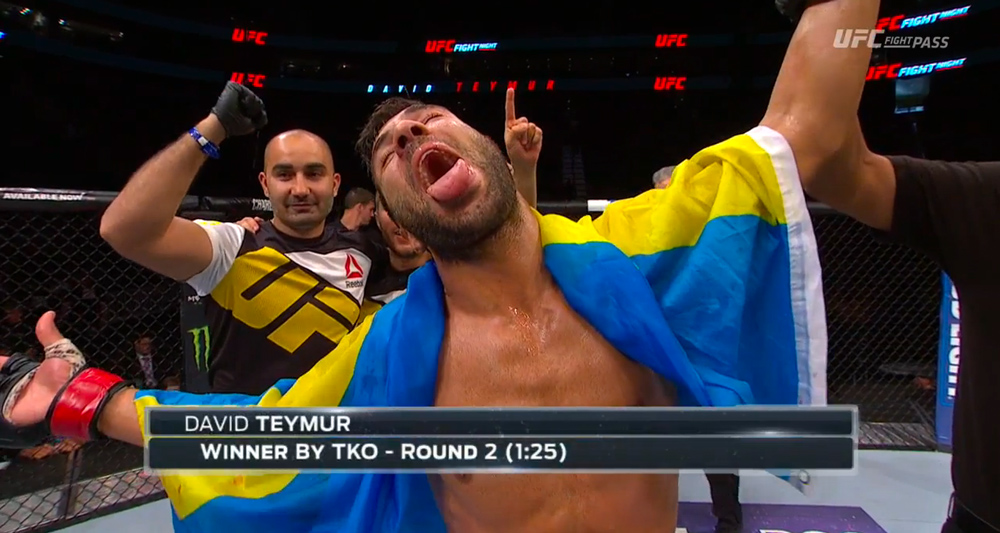 It was another dominant win in the Octagon, with the only trouble coming briefly in the first where Novelli was able to land a flush knee to the face of Teymur in the first. The Swedish lightweight looked relaxed however, and even looked to finish on a double leg early in the second, but it was countered well.
"I have the best striking" says Teymur after the bout in his post fight interview with head coach Andreas Michael and twin brother Daniel behind him.
Teymur set his eyes on his next opponent, calling out for a matchup with Sage "Super" Northcutt.