With MMA fights starting in the late 90's, Thomas 'Moon Lee' Hytten (9-10-1) is a true Scandinavian pioneer. The 43 year old isn't done, as he now prepares to step back into the cage for the final time. Pål Magnus Bjørlo talks to Hytten as he reflects on his career, prepares for Michel Ersoy at Superior Challenge 13 on April 9th, and talks about life outside the cage.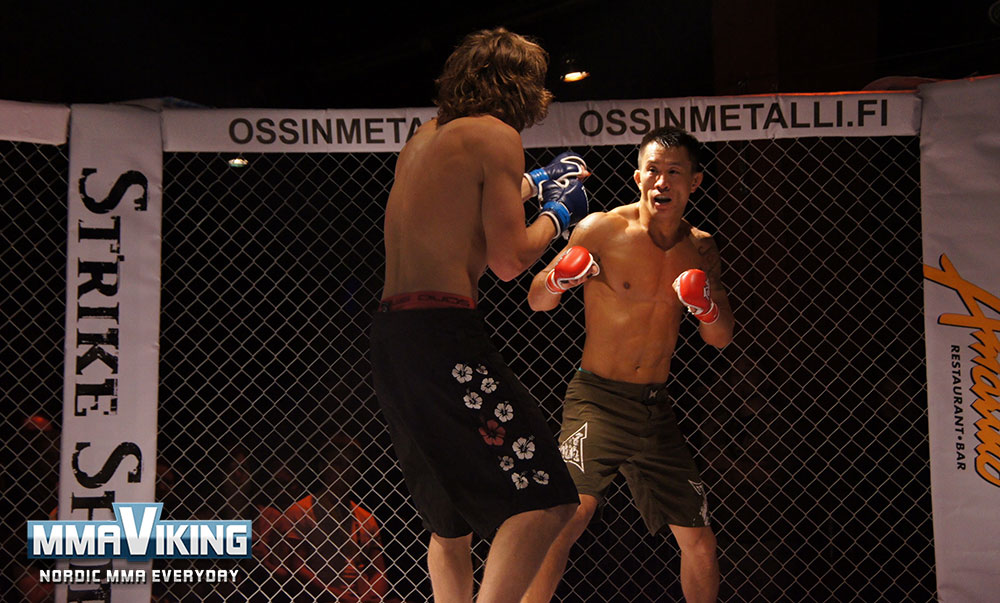 Interview
Why do you do a comeback now?
My comeback was actually in my fight against Per Eklund in Vision Fighting Championships (19.03.2011). I won that, but did some disappointing performances after that, and I had some health problems at that time, together with much work contributed to the bad results. I do not excuse the losses, but I know that now as the health is back, I have much more to go on.
Did you ever retire?
I went Professional in 2003 and was very active until 2006. After that it was work and private things that had to take the priority. Sadly, it is not possible in Norway to live of the sport. The only one who maybe has done that is maybe Joachim Hansen which still is a big star in Japan. And now the news broke of his new match. Then we talk about a really exciting comeback.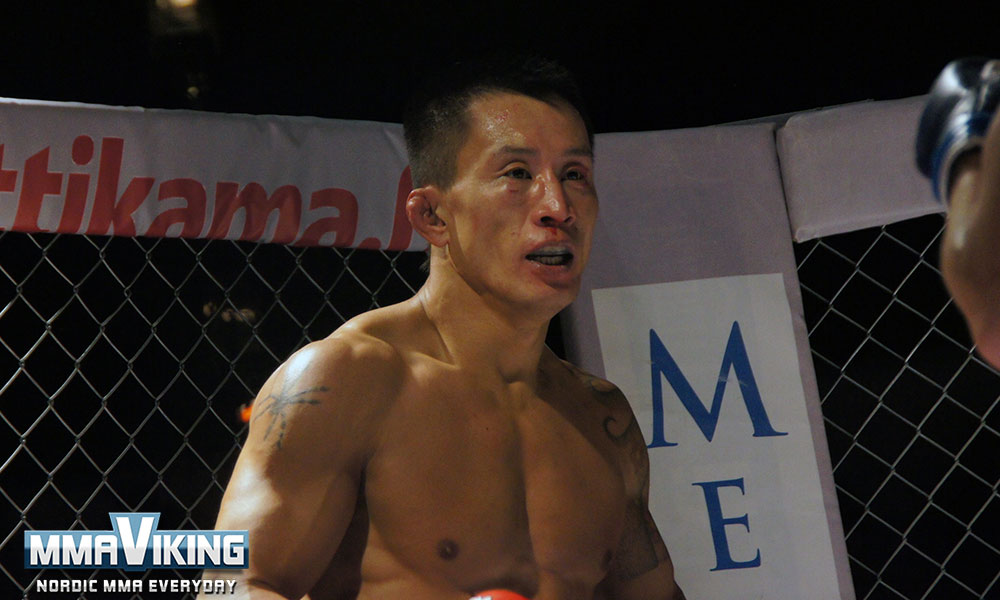 Do you have contact with your old training partners like mentioned Joachim Hansen?
We do not have any contact as of late. I have understood that in the last few years, he as myself has been trying to get the private life to go around. To think about the future. I know that he trains with Aron Jahnsen and a bit in England. I am very happy to see that he is back!
What have you done since your last match in 2013?
I work with an Asian Deli & Sushi (in Brugata 19 in Oslo), a little restaurant/takeout called Zenzi to be a big hit. Come and eat and spread the word! The quality is very high. Other than that I still do commentary work for Eurosport fight club.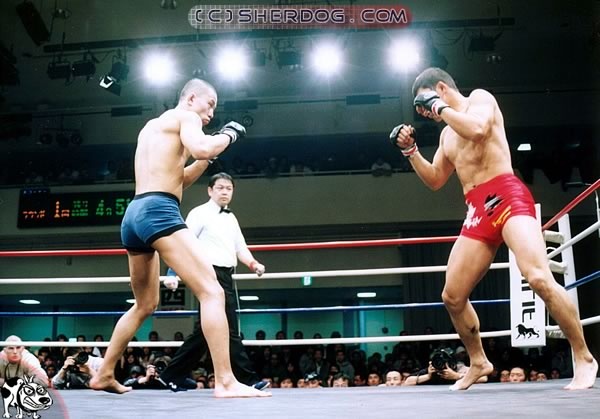 You are known as a legend of the sport, with your first match as early as 1998. How has it been to observe the sport in development all these years?
It has been an incredible development. That's really on all aspects since the 80`s to this day. Remember that, when we got interested in the sport we had to get copied VHS cassettes sent form Japan and Holland. Of K1 and Vale Tudo from Brazil, Pancrase in Japan and UFC. Nowadays you find everything on the internet.
What has been the biggest change as you see it?
Now young fighters can debut right into MMA. Back in the days everyone came from a traditional martial art. And we had do cross train different martial arts. MMA is now available for the masses and we see more and more people drawn to the sport. And the increasing popularity is huge.
What do you think of the talent coming out of Scandinavia?
Scandinavia has always had a high level with no exception these days. Had only the economic opportunities been better for the athletes, Scandinavian MMA could rule the world. Until that day we can only fight on both in and outside the cage.
You are meeting one these young talents in the swede Michel Ersoy (5-2). What do you think of him as an opponent?
I look at all my opponents with deep respect. I have followed Ersoy from his first matches and he is a tuff competitor. Other than that I will not say more until the fight. But I think this will be a great match.
Do you have your whole camp in Thailand?
I have only been in Thailand for a short time. The rest of the camp I will have in Norway with my team. I would like to have my whole camp overseas, but then we have this that I got to work next to training, like most others in the game. It was many good athletes from all over the world on Phuket Top Team that gave me a lot of motivation.
You are head trainer at Oslo Fight Center. Do you have your team there as well?
I am responsible for the Submission Wrestling and MMA classes at Oslo Fight Center and we have many good supporters. OFC is also mainly a Krav Maga gym. On the SW and MMA classes the majority just wants to get in shape and learn how to defend themselves, but we have developed a good active group that competes. We already have two fighters on the national team, Ole Johnny Eriksen and Rama Jegatheesan. We also have the twin towers brothers Klaudijus Natys and Philip Remy Nygård. Last addition is Alejandro Santos and let's not forgets that we have an amateur titleholder in BCMMA Luan Jashari Frantzen. And then my assistant coach Enrique Parraguez that also is getting back into the cage.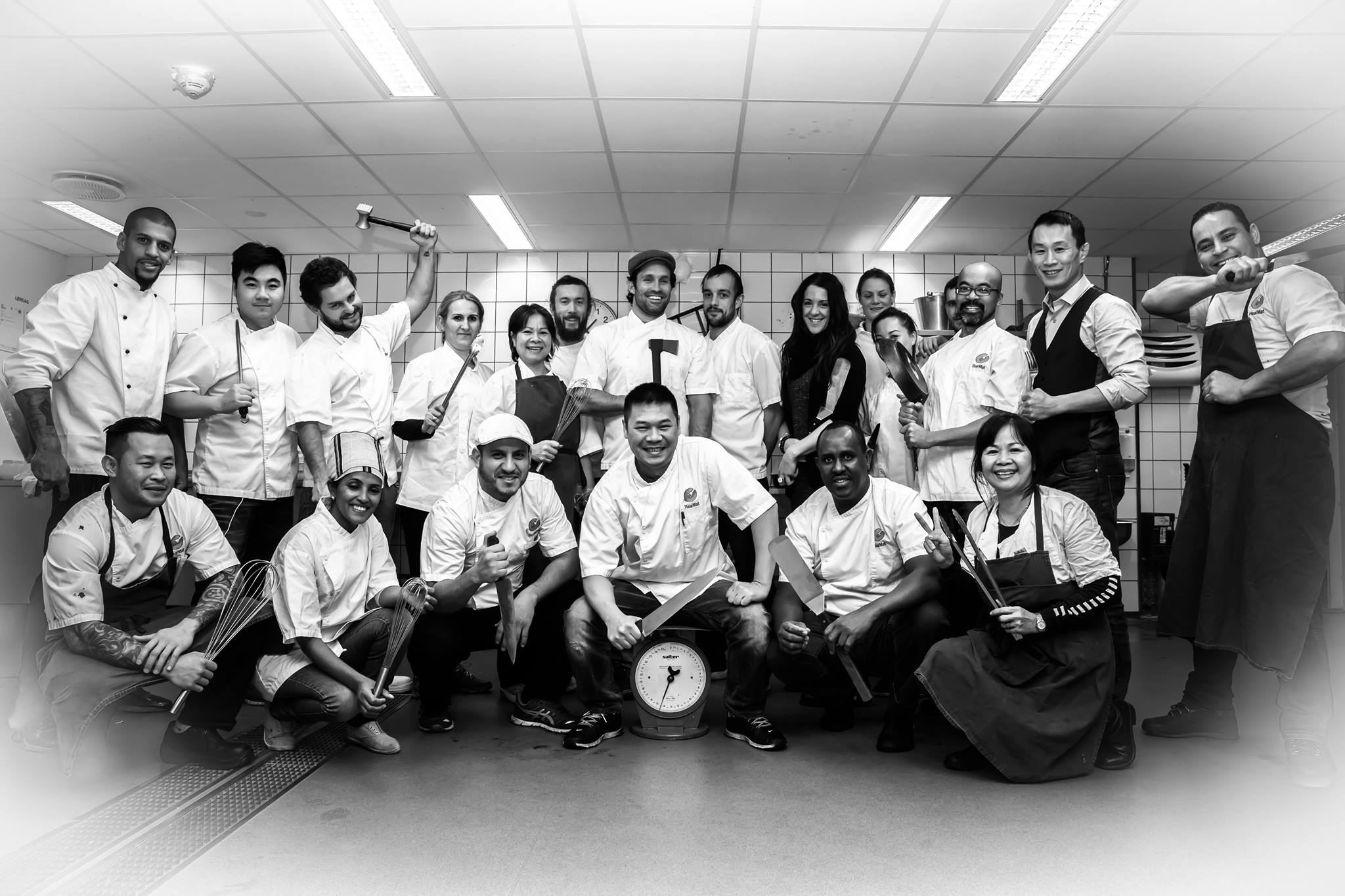 You are known as busy man and have been active in the restaurant business in Oslo…
I work in a fantastic catering agency that is called REALMAT, and through the owner, Øystein Reinsborg I have the opportunity to build Zenzi by REALMAT. Asian Deli & Sushi in brugata 19 in Oslo.
What is your goal now as an MMA Fighter?
The thought is that this will be my final fight. As a way to finish my career as active fighter. After this I want to work more on developing talents and coaching.
Thank for the interview Thomas and good luck! Andy final thanks?
I want to thank FighterSport, Oslo Fight Center, Realmat, Tapout, Phuket Top Team and everybody that has supported me on the way. Especially my wife Samira. Without her support none of this would be possible.
.