Superior Challenge 13 looks to be moving to October. While no official announcement has been made, such fighters on the card as Andreas Lagaard and Joachim Christensen, have made public that the card that was set to take place at Norrköping's Stadium Arena on April 9th will no go on as planned. October 1st is the new targeted date, and MMAViking.com has confirmed this with sources.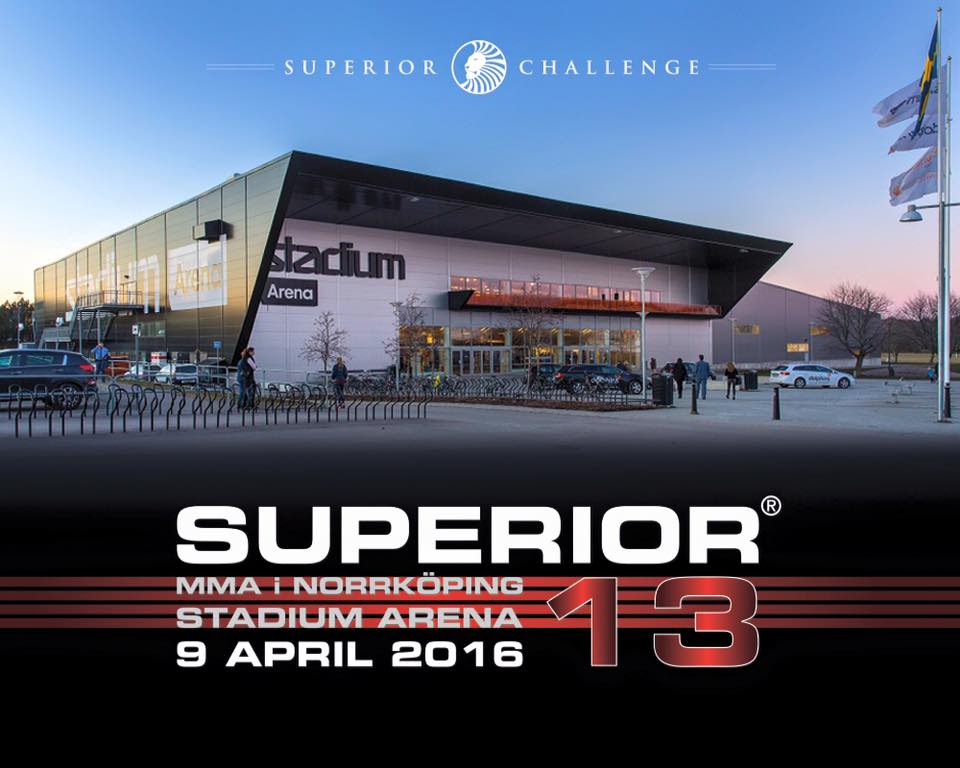 It was to be the first event for the promotion in Norrköping, Sweden.  Previously the promotion was in Malmö for SC 12, and prior to that debuted in Helsingborg and Sodertalje.
"Unfortunately the event Superior Challenge 13 have been cancelled, due to some problems with the arena where the event should have been held. This was not the Superiors challenges intentions, that they had to cancelled. So as fighters under superior we will show our support, and fight at the next event they will announce. So we have to accept this and look forward. My fight is therefor moved to the 1 of October 2016." says Christensen on Facebook about the bout.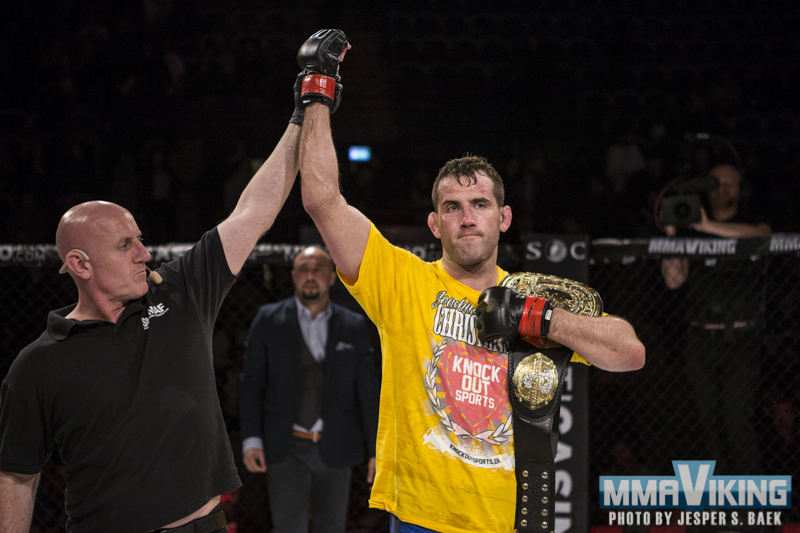 Fight Card Superior Challenge 13
The goal will be to keep the card in tact, but just move the date.  Below was the most recent fight card.
Main Card
Welterweight Title Bout -77,1 kg – Daniel Acacio (Champion) vs. David Bielkheden
Super Fight – Middleweight -83,9 kg – Papy "Makambo" Abedi vs Bruno "BC" Carvalho
Light Heavyweight Title Bout – 93 kg – Joachim Christensen (Champion) vs Ednaldo Oliveira
Bantamweight -61,2 kg – Martin Akhtar vs Declan "Kid Dynamite" Williams
Featherweight -65,8 kg – Michel "Bad Boy" Ersoy vs Thomas "Moon Lee" Hytten
Catch Weight -80 kg – Sadibou Sy vs David "One More" Round
Undercard
Heavyweight -120,2 kg – Luc Ngeleka vs Miika Mehmet
Welterweight -77 kg – Rioo Ibrahim vs Martin Hudson
Lightweight -70,3 kg – Faissal Harrar vs Saeed Ganjii
Catch Weight -63 kg – Edris Rafigh vs Viktor Gustafsson
Lightweight -70,3 kg – Andreas Lindblad vs Botin Movlonov