Emil Weber Meek (9-2, 1 NC) got his visa last Friday and was ready to cement the matchup with #11 ranked Kamaru Usman (11-1) on the UFC 219 card on December 30 in Las Vegas.  "You don't deserve this ass whooping" responds the American, after Meek Tweets "just sign the fight bubba" as the Norwegian was making sure the fight was still happening.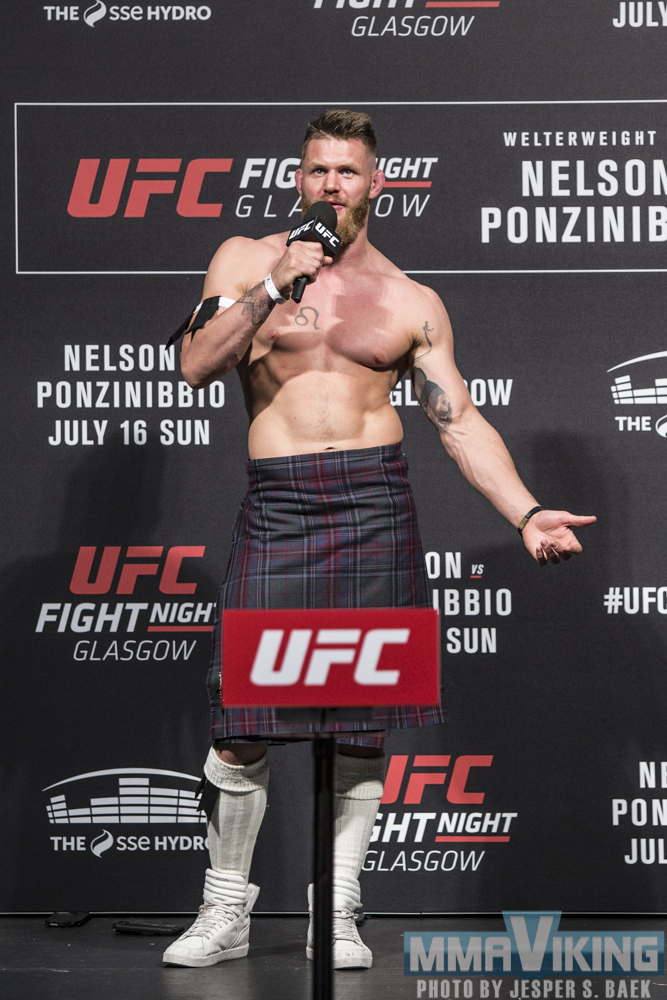 "I'm not ducking him… I want to fight harder guys." now says Usman, in a talk with MMA Fighting over the weekend in Detroit.  "I haven't officially said scram."  continues the welterweight who reveals he has been sick in bed for the last week.  "We will have to see how I feel."

So, we will have to see how Usman and his management team assess the matchup this week, as the UFC has already indicated they were looking for opportunities in July.  "This was a stay busy fight because nobody else would fight." said Usman that seems more focused on a potential matchup with Colby Covington.
Check out the video interview with Usman and MMA Fighting here.