When you talk about top MMA prospects, you don't hear the name Amir Albazi too often, but that may change very quickly. "My focus now is completely MMA" says the the 21 year old raised in Sweden to MMAViking.com in this pre-fight interview. "People don't even know what's coming".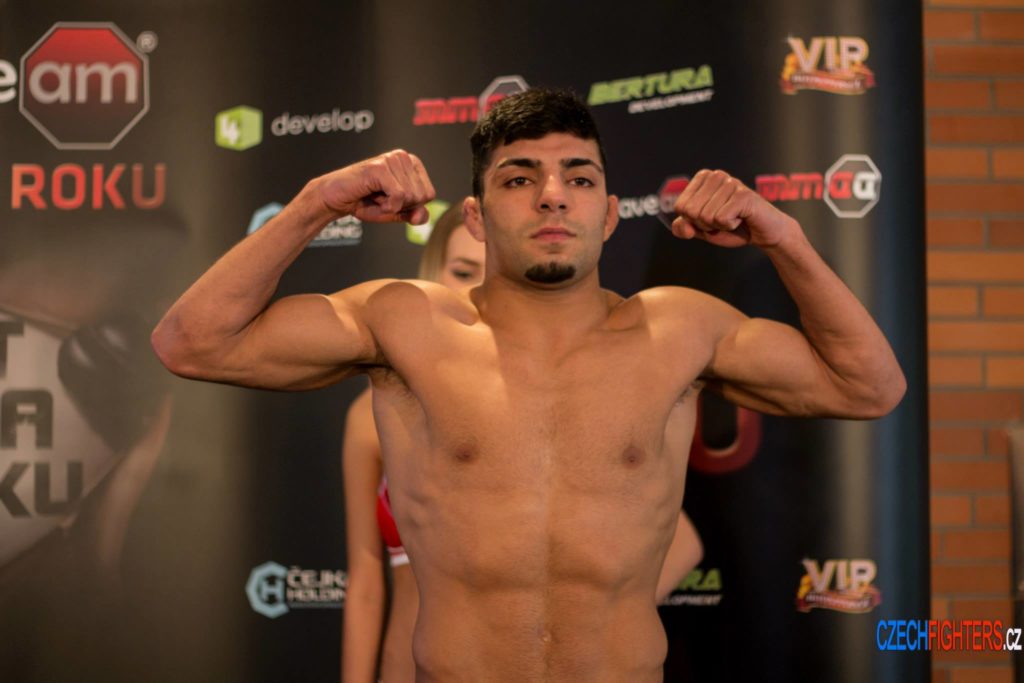 "I left everything I had" says Albazi about his most recent move from Stockholm to London, who has had a lifetime of making moves to new and unfamiliar environments. Born in Iraq, he and his family moved to Syria then Kurdistan then Sweden.  "I had to show I wasn't going to back down" says Albazi about years of being an outsider in new lands.   He began his training at Fightzone Stockholm and now trains at London Shootfighters Academy.
You won't find a talent more driven inside and outside the cage, as this college student has already claimed the BJJ World Championships (Blue Belt) in Los Angeles last year and also adds FILA world champion to his resume.  And Albazi is just getting started.
With his new nickname "the prince" the bantamweight looks to add to his undefeated 5 win and 0 loss pro MMA record tomorrow in the Czech Republic as he faces another undefeated fighter in local fighter Ondrej Moravec (2-0) at the Arena Sparta event.
Hear about life growing up in Sweden, fighting multiple times in one night as a teenager in Portugal, taking time off to focus on grappling, and his bout (Thursday). Check out the full video interview below.
Exclusive Video Interview with Albazi