Damir Hadzovic (10-3) will get a chance for redemption as he returns from a debut loss in Stockholm, Sweden.  "I was over aggressive.  I thought it was a premature stoppage." says the Arte Suave fighter to MMAViking.com about the loss to Mairbek Taisumov back in April of 2016.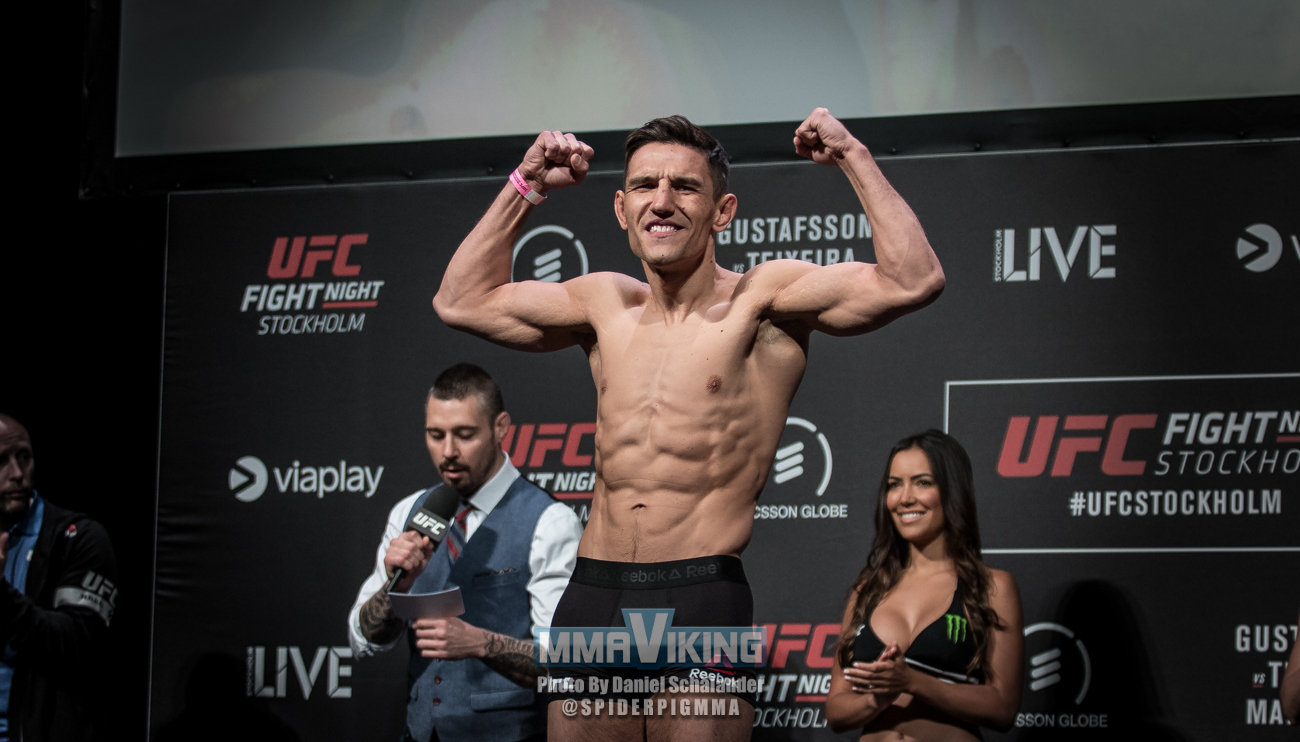 "I will think more… I will feel the fight." says Damir about his gained experience from his first bout in the Octagon, and how he must approach the grappling ace Marcin Held (22-6).
"I am the Boznian Bomber…. some people say Boznian Viking, I like that, too." says the Danish based fighter who was urged by American TV station FOX to get a friendlier nickname.
"There was nothing left" says the former Rumble Sports fighter, that left the gym after the atmosphere changed when the head coach retired.
"One door closes, and another door opens." says the reflective fighter about moving on to the growing ArteSuave.dk gym.  "I knew Koubti from 10 years ago.  They have so many good guys.  It was a good switch and the right time in my career."
"I can sit back and enjoy the rest of the card." jokes Hadzovic about his position of starting the UFC card.
Watch the full video interview