Demian Maia takes a short break from his seminar at the new SPR – Athlete Factory in Stockholm to talk to mmaViking.com about his love for the Nordic countries, his next bout and more.  The welterweight says that his visits to the Nordic countries started in 2004, and has now visited Sweden several times and Finland over ten times. "It is very special to come here.  These are the first guys (Sweden and Finland) that believed in me, even before I won Abu Dhabi and the world cup." says the #6 ranked UFC fighter, who is also a bit under the weather.  "I love to come here. I love the people."
"We were asking the UFC for Carlos Condit" admits Maia who was looking to replace Robby Lawler on the UFC 193 card in November, when his camp heard that the UFC champion was injured.  Instead, the BJJ world champion draws another grappler in Iceland's Gunnar Nelson on December 12th at UFC 194.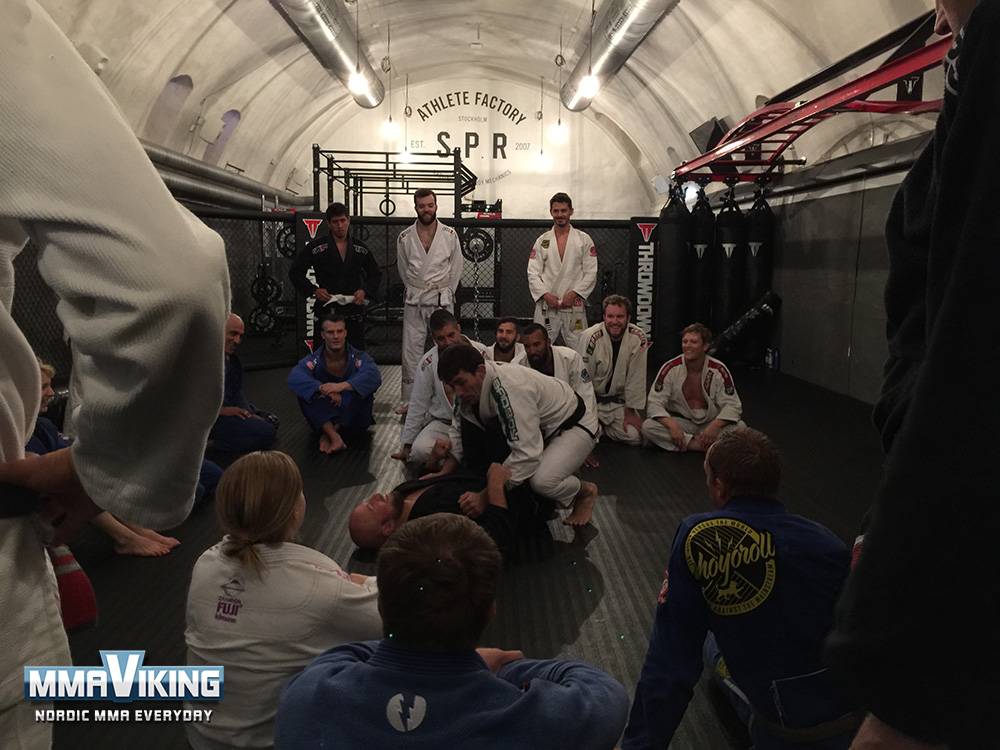 "He said he wants to grapple with me," says Maia as he predicts the fight will happen mostly on the ground against the #11 ranked opponent.  The Brazilian fighter however doesn't expect it to be an easy match versus the "karate" style opponent.
"He's tough and he knows jiu-jitsu. He's training a lot of BJJ."
One of the Brazilian's proteges, Rafael Domingos, will be fighting in Finland at Cage 31 on September 19th. Maia expects big things from "Rafi".  "He's one of my best students. Very technical. He has a lot of potential."
Here more from Demian by watching the full video interview below.
Full Video Interview