Glenn Sparv was focused on getting ready for his fight a day before his bout against undefeated Brazilian Alberto Mina. "Not that bad…. rehydrated and like a new man" the Finn tells MMAViking.com as he was a no-show for today's weigh-in for the Rebel FC bout taking place tomorrow Singapore Indoor Stadium.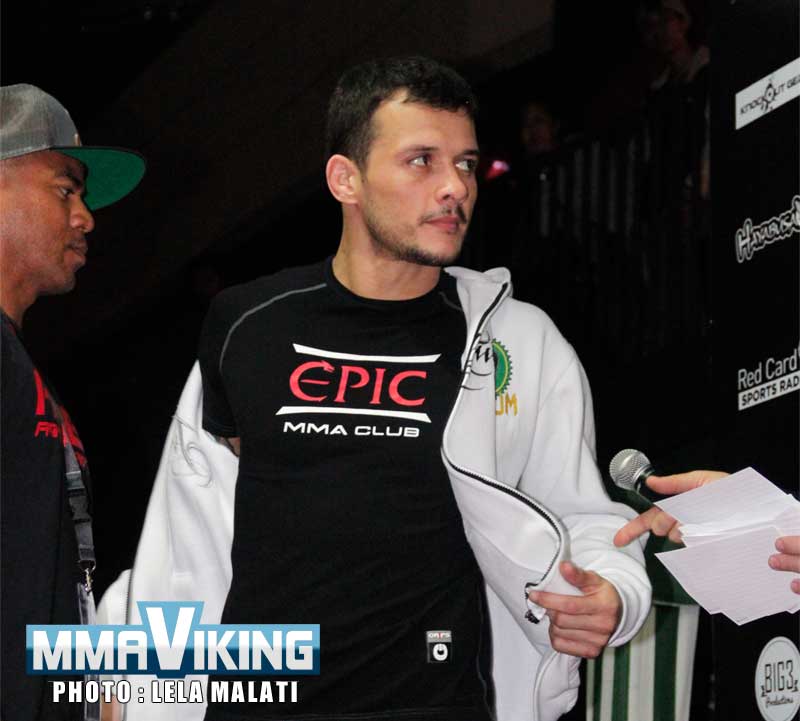 Both fighters however hit the mark of 77 KG or 170 lbs. to hit the welterweight mark, check out the Sparv-less video below.
Video Weigh-in
Filmed by MMAViking.com's Muhammad Hazwady. Come back tomorrow for continued coverage on Glenn Sparv's bout at Rebel FC, and live play-by-play from Singapore.