Alexander Gustafsson is back focused on training after a world-wide tour last week took him from stops in the US and Europe. The Mualer will now set up camp in San Diego at Alliance, where he has prepared for many of his recent UFC bouts.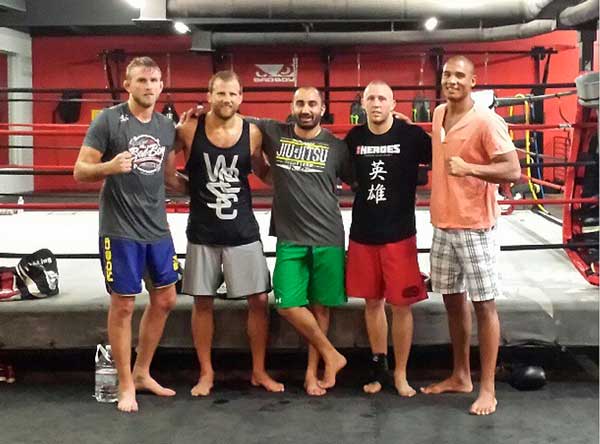 The Allstars Training Center fighter is joined by his long-time head coach Andreas Michael, and most recent guests include Renyi fighters Tor Troeng nd Andreas Stahl. The two fighters frequently join UFC light heavyweight contender in Stockholm, and have now made the trip to Southern California. Troeng will head down to Brazil for UFC Fight Night 28 where he will face Rafael Natal.
Swede Max Nunes, who has been traveling from his home base of London, has also found time to train in Stockholm with the Alliance team. He now makes another trip to San Diego to train with Gustafsson who will be facing Jon Jones on September 21. Nunes will get his title show with BAMMA on September 14 against Golden Glory fighter Jason Jones.