Zvonimir Kralj's (7-4) was looking good against Mohamed Said Maalem (11-3) in the co-main event at BRAVE CF 45 in Bahrain, but a big shot rocked the Gothenburg fighter leading to a stoppage in the first round.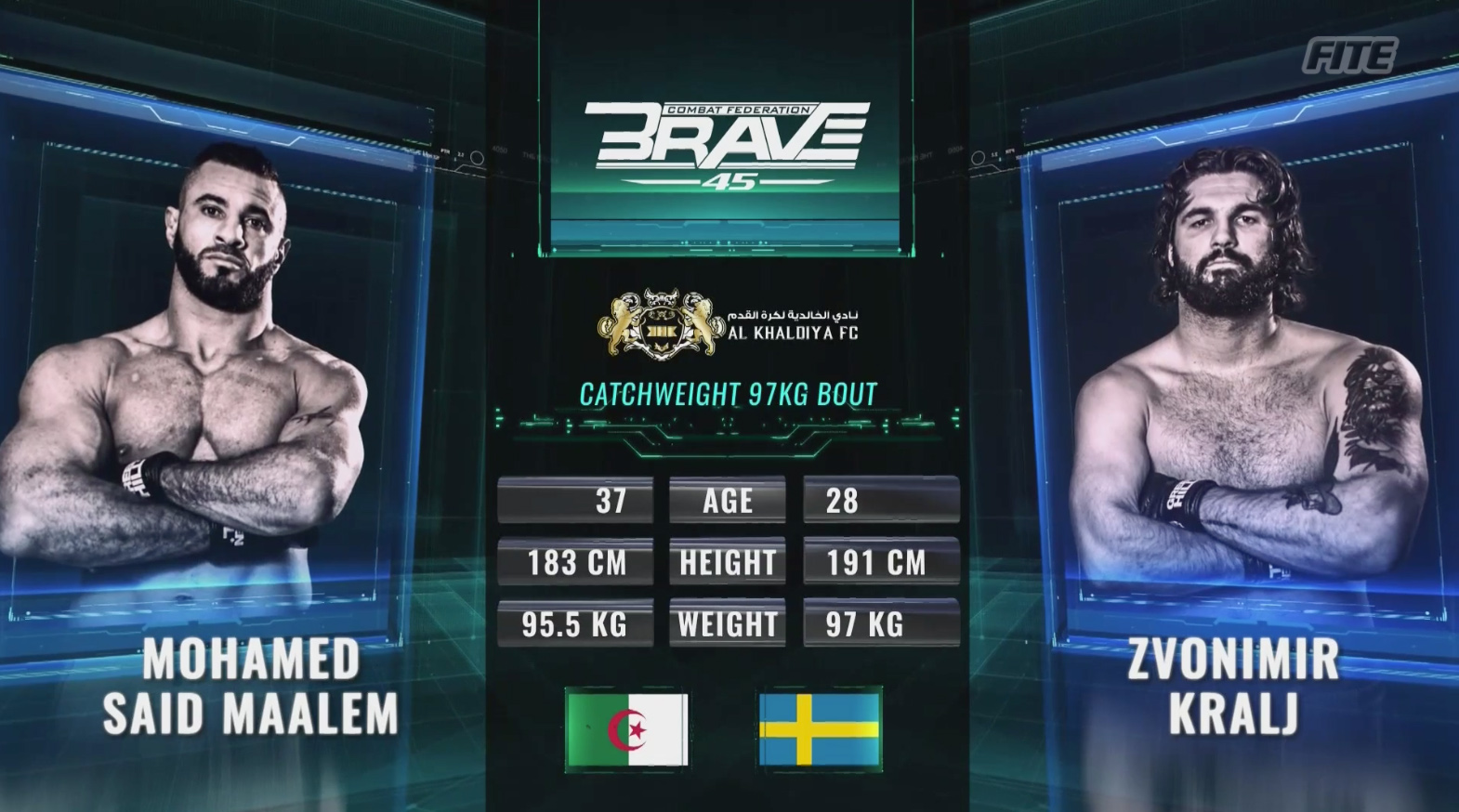 A good right hand and kicks to the front leg set the pace for Kralj, the more active fighter to start the bout. The low calf kick is landing and landing and the path for victory is clear as the damage is already showing..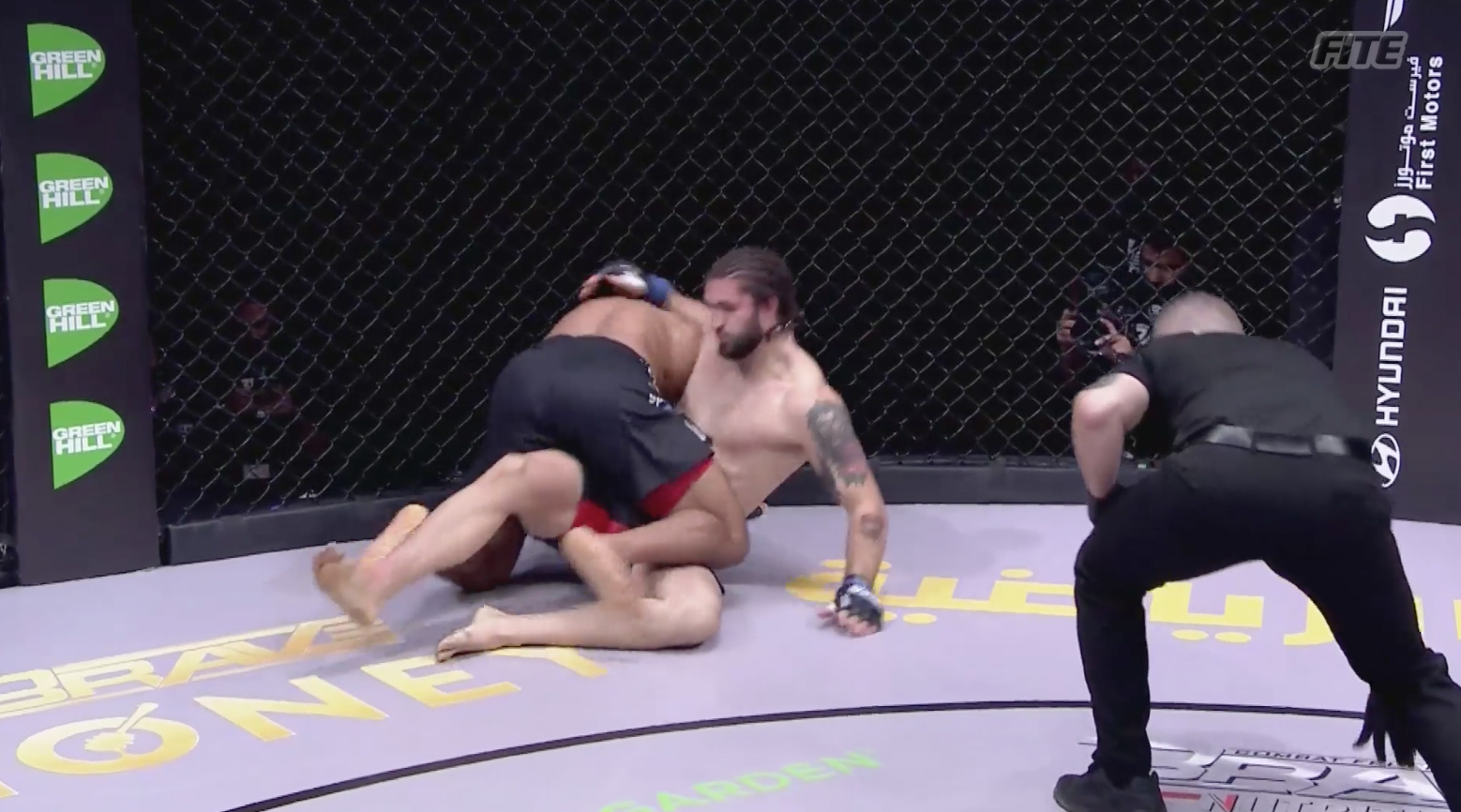 Maalem does not know what to expect as the GBG MMA fighter keeps landing kicks and punches. The Croatian Sensation defends a body lock and shows that he cannot be easily taken down against the wrestler.
The two are separated then just go toe to toe throwing huge blows, and Zvonimir is rocked and dropped to the ground. Maalem throws a barrage of punches on the ground to the face and the referee jumps in to stop the bout. 3:50 seconds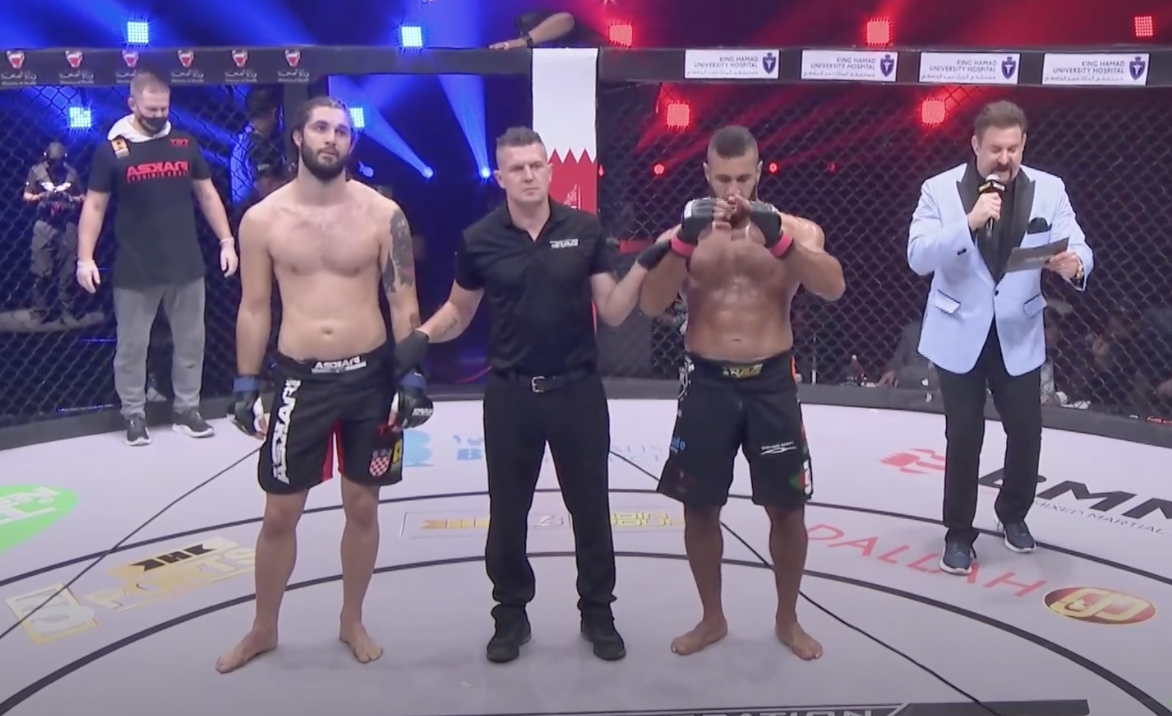 Both fighters entered on big winning streaks, with Kralj at 6 wins and Maalem at 5 wins, but it is only the Swiss based fighter that extends his.
The bout went down at a catch weight of 97 KG (214 lbs).