Papy "Makambo" Abedi made his UFC debut on the main card this past Saturday. While a loss will be shown on his record, there were more positives than negatives in this performance. Here are 10 things to love about Papy Abedi and his performance.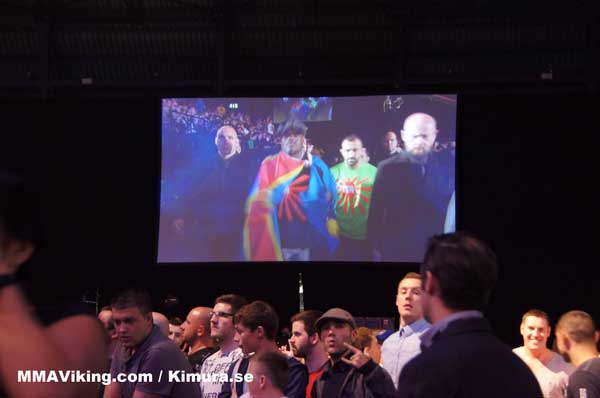 10 Things to Love Papy "Makambo" Abedi
1. He Came to Fight
Nobody made more of statement at the weigh-ins than Papy Abedi did at UFC 138. The debuting fighter looked confident and eager to fight, enjoying his time stalking his opponent as he failed to make weight. Many fighters looked timid, and just try to fit in during their first time on the scale. Makambo made a name for himself before he stepped into the Octagon, and made the most of this opportunity showing the world he came to fight.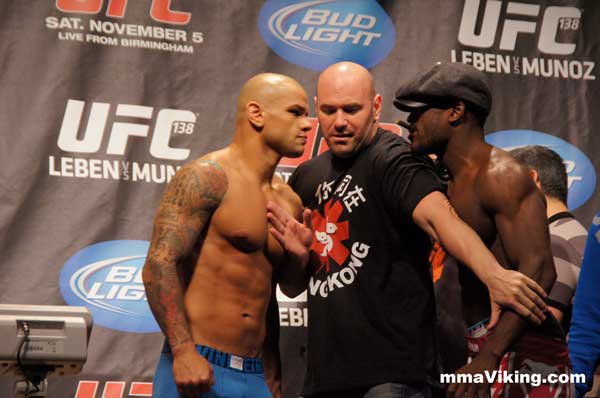 2. Huge Balls
The Stockholm trained fighter stepped into the Octagon against Thiago Alves without any reservation. How many fighters have had their UFC debut against anyone that has already KO'd Matt Hughes, fought for the title, and also went the distance with GSP and John Fitch?  Only Makambo.
3. Family, Work, and Prize Fighting
Unlike today's modern fighters that are fully immersed in fighting as their full-time job. Abedi's schedule is packed, unlike any professional fighter, with duties other fighters don't have. That dad with the stroller on the way to dagis (Swedish for daycare / preschool), that's dropping off his kids and then going to  works a full-time job. Oh yea, he's a UFC fighter, too. The economics of the sport, give unfair advantages… and odds are against the Swede, which only want to make you root for him even more.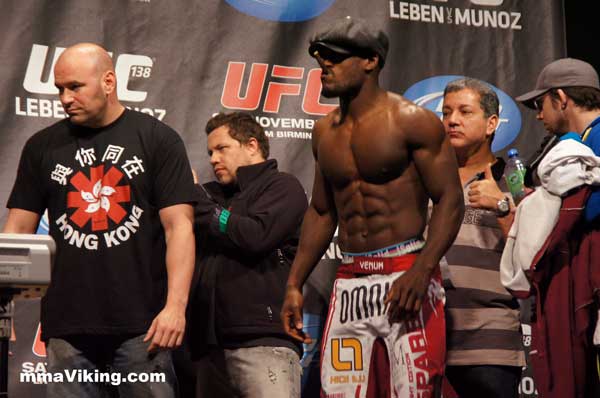 4. The Evolving Specimen
Makambo is a physical specimen, looking more like someone carved of stone than made of flesh and bones. While he looked more like a body builder at 185lbs, his new build was different. The muscles were distributed more evenly, making his body more fit for the demands of the UFC. Abedi's hard work and Omni4's guidance have created Makambo 2.0.
5. Improved Striking
Makambo has found much of his success in MMA using his power. Looping punches, and strong ground and pound on lessor opponents were trademarks of his dominant 8 win and 0 loss record. Abedi showed good head movement and lateral movement that wasn't present before on the feet. How much further will the Judoka take his standup?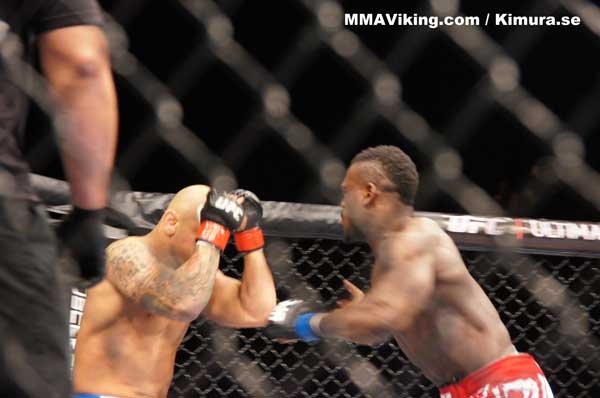 6. Pressing The Action
Who would have guessed that the Swede would press the action against "the Pitbull" in his UFC debut. Moving forward Abedi found success with punches and with a variety of kicks. He looked strong in the clinch, and showed he belonged.
7. 170lbs. For the First Time
While a UFC debut on the main card wasn't enough, Abedi made the welterweight limit for the first time in his career. He looked healthy and energetic, and made the enormous Alves look like the average guy at the beach. This new weight looks appropriate for Abedi. Welterweights be warned.
8. Flying Two Flags
The fighter was born in France, raised in the Congo, and then found himself living in Sweden in 1998. In a Tito Ortiz fashion with his Mexican and American flag, he brings two flags into the cage, representing both Sweden and The Republic of the Congo. The fighter represents the globalness of the UFC and the fighters within.  His walk-in music, his look, his flags, his persona, his charisma are magic.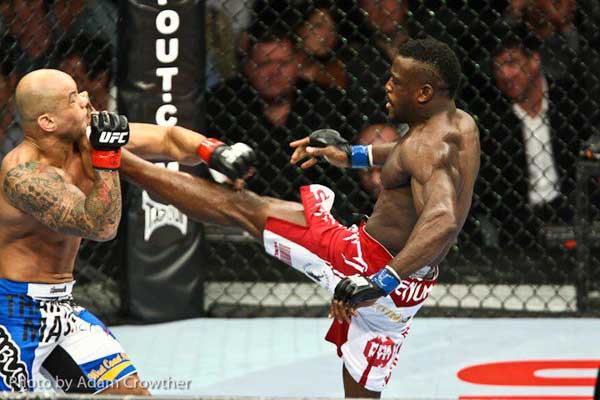 9. The Upkick
Did Steven Segal make a trip to Stockholm? Abedi hit Alves with an upkick to the face early in the fight, that surprised the veteran. A new trick for Abedi that we haven't seen before. The confidence it takes in a bout on a worldwide stage to go for such a kick is rare, but Abedi landed it like he's been studying Anderson Silva film.  Alves admitted in the press conference that this hurt him, and caught him off guard.
10. Damn Proud
You can't call me a Swede…. but I married one, and my kids are as much Swedish as anything else.  Living in Stockholm and seeing a Stockholm-trained athlete enter the cage as an unknown against one of the most feared strikers in the world –I think of a knee to Matt Hughes, when I think of Pitbull– and give it 100%… I'm proud.  Proud of how he trained, how he presented himself for Congo and Sweden, and how he fought.
It was fantastic to see Reza Madadi and Kalle from Omni4 in his corner, Kimura.se and MMANytt.se in the press area, George Sallfeldt and August Wallen in the stands to support the effort. It's great to be part of Swedish MMA. I look forward to what's next for Papy Abedi and Swedish MMA.
As a "journalist", you are supposed to report on the facts and have objection. Yes, Makambo lost and it'll show up as a first round submission for Thiago Alves, his first, but I'll remember this weekend as one that Makambo made a statement to the world in his UFC debut that impressed me. I hope you agree.