Sadibou Sy was taunted at weigh-ins by David Round, and again urged on the Pancrase fighter in their short lived fight. The result was the swiftest and deadliest left headkick by Sy that immediately ended the fight at Superior Challenge 14 giving us MMAViking.com's 2016 KO of the Year.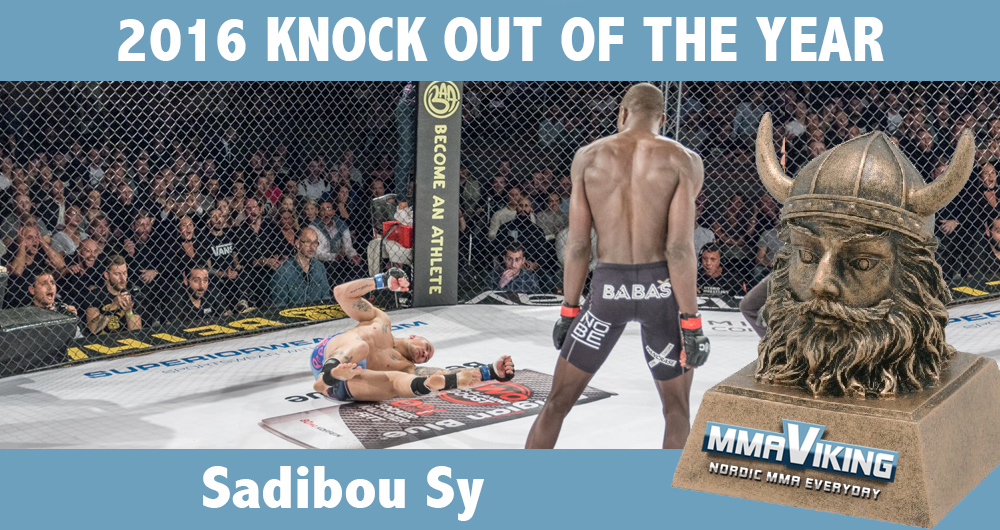 MMAViking.com was cageside for the kick that brought the crowd to their feet. Check out a short video of the finish here!
This just happened in Stockholm @SuperiorC 14 pic.twitter.com/qyurevdSUk

— Ryan O'Leary (@mmaViking) October 8, 2016
Previous winners include:
• 2015 : Makwan Amirkhani at UFC in Sweden
• 2014 : Nicolas Dalby at Cage Warriors 66
• 2013 : Kuivanen KO's Gonzalez at Superior Challenge 9
• 2012 : Andreas Spång KO Brian Rogers at Bellator 66
• 2011 : Kristian Lexell vs Allan Love at Battle of Botnia 4
Check out a complete listing of all of the awards since the inaugural awards in 2011.