In a normal year, Maiju Suotama who came back to MMA action with two wins after six year absence or even Matteus Lahdesmaki fighting after three years away would be the comeback fighter of the year, but a secret battle with cancer and chemotherapy treatments followed by a comeback win in Cage Warriors by Frantz Slioa earns him the 2017 Nordic Comeback Fighter of the Year.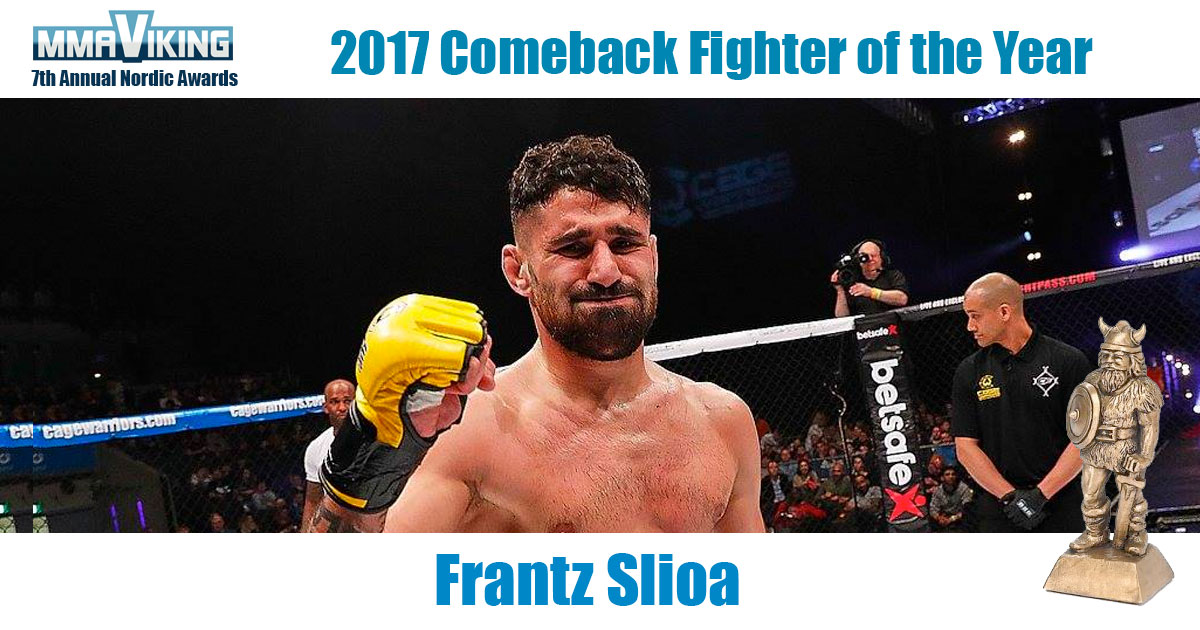 After successfully fighting his way into the The Ultimate Fighter house in 2015, the undefeated Slioa was healthy and just waiting for his call up to the UFC along with his other TUF 22 Team McGregor teammates. But all of these plans quickly changed when he started to lose energy and became dizzy during practice. "They found a (cancerous) tumor that required immediate surgery." said the Allstars Training Center fighter that was in shock to find out his diagnosis.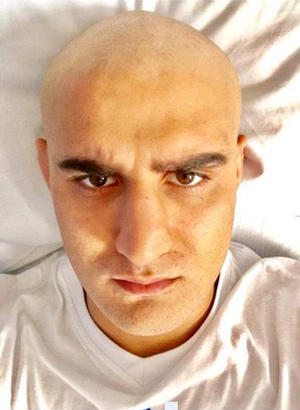 Frantz continued with surgery to remove the tuomor and chemotherapy in secrecy.  "I didn't want anyone to know because I didn't want anyone to see weakness in me or feel sorry for me, but at the same time it is not good to hold things inside you.  I didn't want to scare them. But, after the chemotherapy, I had to tell my family."
When the undefeated fighter finally got the news that cancer was no longer in his body, he turned his attention to getting back in shape for a fight.  After close to two years since losing his last bout (exhibition ond not counted on his official record) on the reality show to Ryan Hall, Slioa booked a fight against prospect Dean Trueman (7-4) in Liverpool at CWFC 82 and focused on getting back into fight shape
The Assyrian fighter ultimately submitted the Englishman in the first round, after fighting off a tight armbar and triangle.
#ICYMI: Here's @FrantzSlioa's RNC finish from #CW82 ? https://t.co/KjhFbNywM8

— Cage Warriors (@CageWarriors) April 5, 2017
"I think it is time to let people know.  And let people that are sick know that they can come back stronger.  They just have to stay positive and focus.  Then they will come back."
Previous Comeback of the Year Winners :
• 2016 : Reza Madadi
• 2015 : Nicolas Dalby
Check out a complete listing of all of the awards since 2011.