The 2017 IMMAF World Championships has hit day two where fighters are in the round of 16. There were 64 matches in all in Bahrain on Day 2.  There were 19 Nordic fighters in action, and ultimately they left the first day of action with 9 wins and 10 losses.  Get a country by country breakdown from Denmark, Denmark, Iceland, Norway, and Sweden below.
Denmark : 1 win & 0 losses
Light Heavyweight (205 lbs): Thomas Knudsen (Denmark) def Bachir Ricardo (Lebanon) via Unanimous Decision
Finland : 2 wins & 5 losses
Featherweight (145 Ibs): Joel Arolainen (Finland)  def Jonathan Ortega (Mexico) via Arm Triangle Round (3) 1m50s
Welterweight (170 Ibs): Oskae Biller (Sweden) def Mika Kallio (Finland) via Round (1) 1min54s
Middleweight (185 Ibs): Darian Weeks (United States) def Jussi Pirttikangas (Finland) via Unanimous Decision
Welterweight (170 lbs): Niko Skonback (Finland) def Yann Liasse (Luxembourg) via Unanimous Decision
Light Heavyweight (205 lbs): Pawel Zakrzewski (Poland) def Jaakko Honkasalo (Finland) via TKO Strikes Round (3) 1:28
Heavyweight (265 lbs): Cameron Dempsey (Australia) def Matias Anttil (Finland) via Unanimous Decision
Flyweight (125 Ibs): Giacomo Sanotoro (Italy) def David Pajunen (Finland) via Triangle Choke Round (2) 0:58
Iceland : 1 win & 0 losses
Middleweight (185 lbs): Bjorn Luckas Haraldsson (Iceland) def Fionn Healy-Magwa (Ireland) via TKO Round (2) 1:13
Norway : 0 wins & 0 losses
There were no bouts from Norwegian fighters.
Sweden : 5 wins & 5 losses
Flyweight (125 lbs): Serdar Altas (Sweden) def Hiroyuki Sugiura (Japan) via Unanimous Decision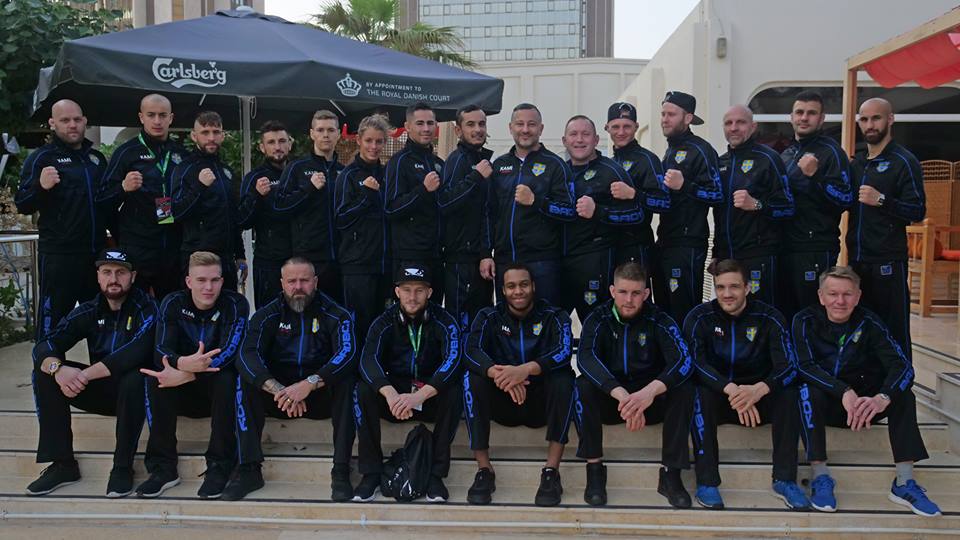 Flyweight (125 lbs): Yernaz Mussabek (Kazakhstan) def Dennis Ryden (Sweden) via Tringle Choke Round (1) 55s
Middleweight (185 lbs): Stacy Waikato (New Zealand) def Heytham Rabahi (Sweden) via Unanimous Decision
Middleweight (185 lbs): Khaled Laallam (Sweden) def Rusi Minev (Bulgaria) via Unanimous Decision
Light Heavyweight (205 lbs): Anton Turkalj (Sweden) def Ajit Negi (India) via Darcie Round (1) 36s
Featherweight (145 Ibs): Dylan Lieke (Canada) def Split Decision Hoger Salih (Sweden) via TKO Round (2) 1min4s
Welterweight (170 Ibs): Oskar Biller (Sweden) def Mika Kallio (Finland) via Round (1) 1min54s
Light Heavyweight (205 Ibs): Christoffer Hillsjo (Sweden) def Gabriele Bartoni (Italy) via Unanimous Decision
Bantamweight (135lbs): Carlos Veras (Brazil) def Renato Vidovic (Sweden) via Unanimous decision
Lightweight (155lbs): Ciaran Clarke (Ireland) def Tobias Harila (Sweden) via Unanimous Decision