When Allstars Training Center coach Alan do Nascimento left Stockholm he was in peak physical condition, training 2-3 times a day to get ready to capture gold at the 2014 IBJJF Worlds in California. But, "Finfou" found himself paralyzed just days after from freak incident in his semifinal match against Otavio de Souza. The Sweden based fighter became numb from the neck down after hitting his face on the mat defending a submission. "I couldn't move my body" says the Mundial Champion, "I just remember the doctor holding my head."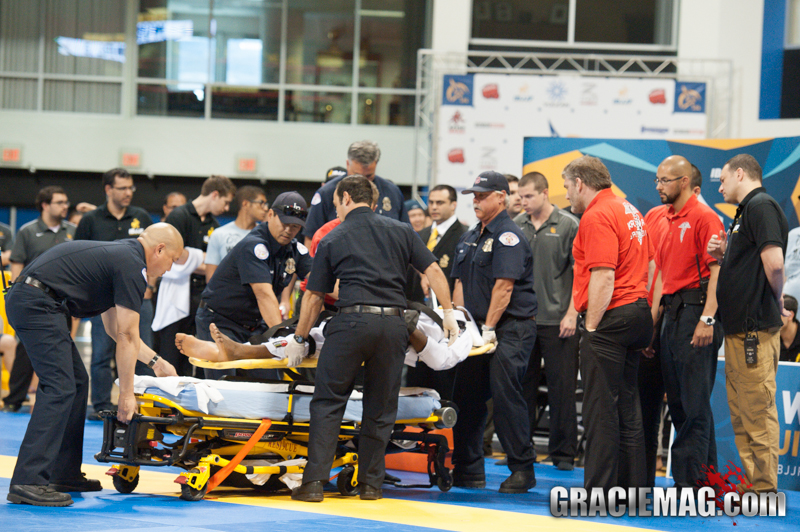 After three days of being paralyzed at Memorial Hospital in Long Beach, the Checkmat fighter began to feel his legs and after a week he could begin to walk with some assistance.
The Cantagalo favelo (Rio De Janeiro, Brazil) born black belt recently garnered attention on the MMA scene when he cornered Alexander Gustafsson and Ilir Latifi to their most recent UFC wins in London as part of the Allstars Training Center coaches.

Video of end of match
Interview
It's over 4 weeks since the incident, and MMAViking.com gets an update from the coach for an update on his condition and the future ahead of him.
Many watched the hospital video of you shortly after the incident. How are you doing today?
Today I'm doing fine. Started my treatments still using some medicines left and waiting for the doctor say that I'm ok to start the physical therapy . I'm lucky that my girlfriend and her mom is a nurse and the Vårdcentralen is very close of where I live and they are giving me a lot of support.

Video interview shortly after injury
Do you think that one day competing will be in your future?
Yes! Absolutely! But I understand that my situation right now is very delicate and I really have to respect the fact the I've been injury. Growing up in the Favela didn't made me just Tuf, it makes me smart also. So as a smart guy I have to make sure that the all recovery can go great and respect the doctors decisions and listen to my body. I have been competing in BJJ for 19 yeas, that's what I love to do, that's my addiction and I'm still dreaming and believing I'll be back on day, my part I will do, the rest in Gods Hands.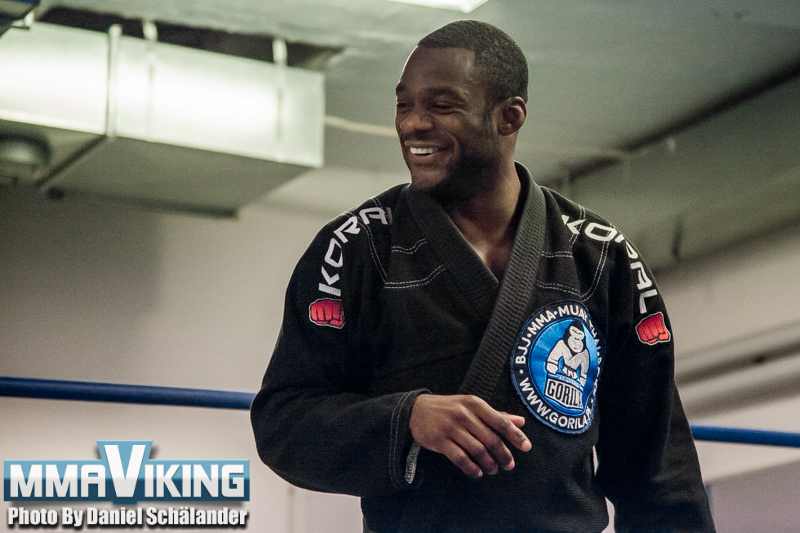 What did you learn most about this experience?
That life can change every second for the good and for the bad, and that you never have in life as much as time you think you have, so if is there anything you wanna do that exige time and dedication, is no playing on it, or you do and give 100% of you or is batter you don't even try. Because we never know what can happens tomorrow and all you gonna have left is wish that you could do better and memories.
"From the Bottom of my heart I would like to say Thank you all very much. Osss"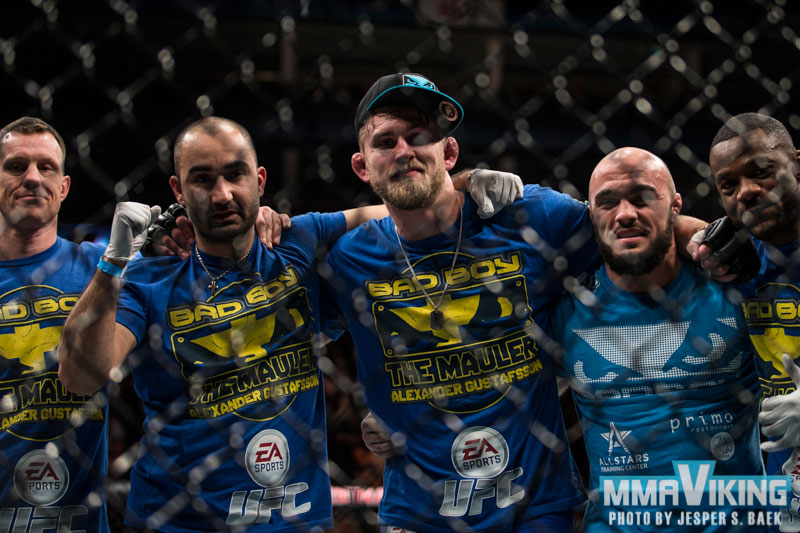 Do you want to thank anyone or say anything to the readers?
I wanna say thanks to the Big Team I have of people that are supporting me very much since my accident happened: My girlfriend that's taking care of me 24 hours everyday without rest, my team mates from CheckMat in USA, all my students that's supporting me since USA until now they have been helping me a lot everyday, the Owners of Allstars Training Center for all the Support you guys have been give to me and my family, my sponsor Koral Brazil and Koral USA and all the BJJ Community out there that has been sending me messages, Praying for my recovery and send me good Vibes.