Alexander Gustafsson mixed in strikes and takedowns to take control of the three round fight versus Jan Blachowicz Saturday night at UFC Hamburg. 30-27, 30-27, 30-27 read the scorecards once it was all done.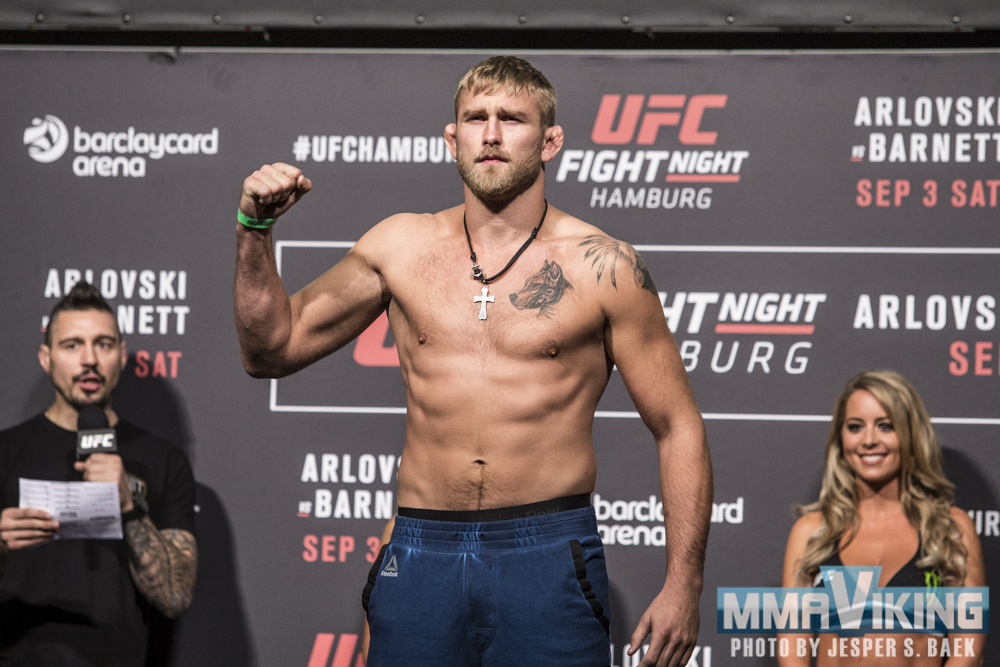 Gustafsson landed solid right hands against the aggressive Blachowicz in the first, but it was a leg trip against the fence bringing down Jan that was the turning point early.  The Mauler stayed on top and landed elbow after elbow until the bell rang.
The second round was much like the end of the first, where after a flurry of punches, it was a double-leg takedown that put Alex on top and in control.  Blachowicz kept a closed full guard, and elbows continued again, bloodying the Polish fighter.  Again Gustafsson stayed on top and got two takedowns in the final round as Blachowicz wore tired, and the Swede gained momentum in the co-headlining bout in front of a ton of Swedish fans that traveled to the event.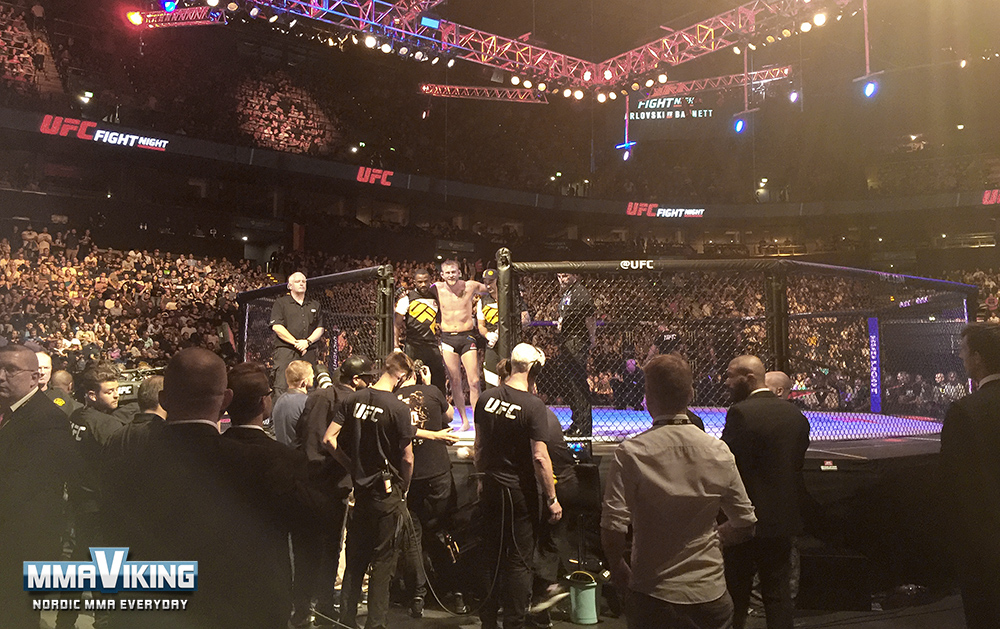 "It felt wonderful. It's so good to be back in the Octagon and to start winning again. I came in with an open mind, I knew that he wanted to finish me early and he came in hard. I didn't connect my punches really in the beginning though. Jan Blachowicz is a very tough opponent. He has been in the game for a very, very long time and I knew I had to be on top form for this fight. And here I am now with the win. I'm glad I got to fight him because now everything is clear; I am the best guy in Europe." – Gustafsson