During today's Q & A session in Stockholm, Alexander Gustafsson reported that his recovery from knee surgery has not put him on the sidelines. I'm 100% says the Mauler that is actively training and looking to get back into the Octagon "before the end of the year".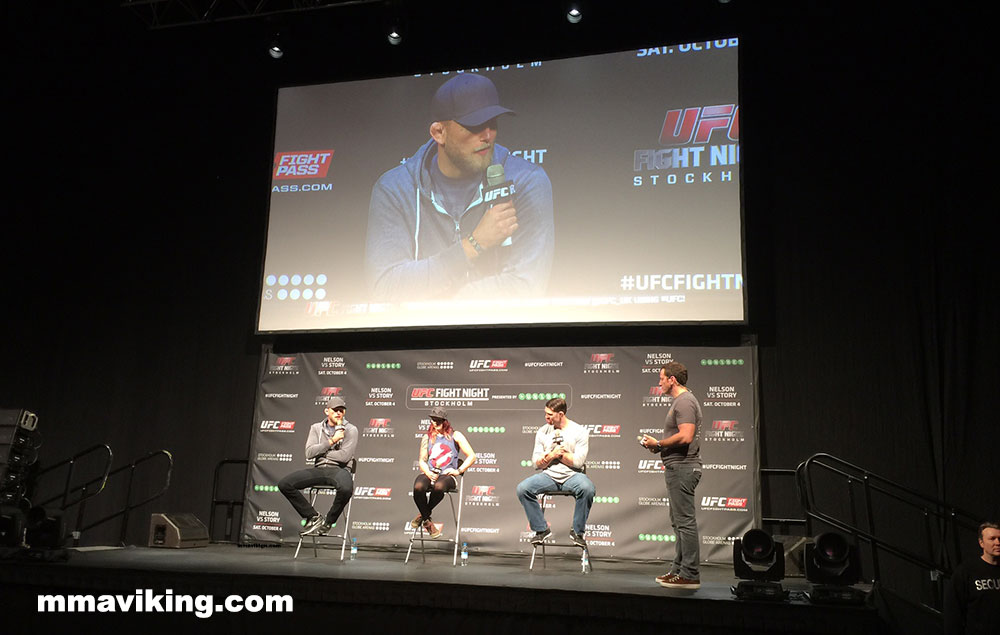 But, when asked about a potential showdown with wrestler and former UFC Light Heavyweight Champion Rashad Evans, the Swede was interested.  The American has said "I would definitely like to fight him when I return. Definitely."  In response, Gustafsson said today "I want to fight Rashad, too."
"I would choose Rashad Evans" reiterates the former title challenger, when asked if he would select a fight against Ryan Bader or Rashad Evans.
Stay tuned as Gustafsson looks to get in one more bout before he looks to a title shot against the winner of champion Jon Jones versus undefeated challenger Daniel Cormier.