Aleksi Nurminen won the IMMAF world championship gold medal last year and now the 22 year old looks to improve his pro MMA resume in Helsinki at CAGE 29 on February 28th. "I know nothing about my opponent and I don't care to know either." says the confident and outspoken Finn who will be facing Jonathan Ramon from France.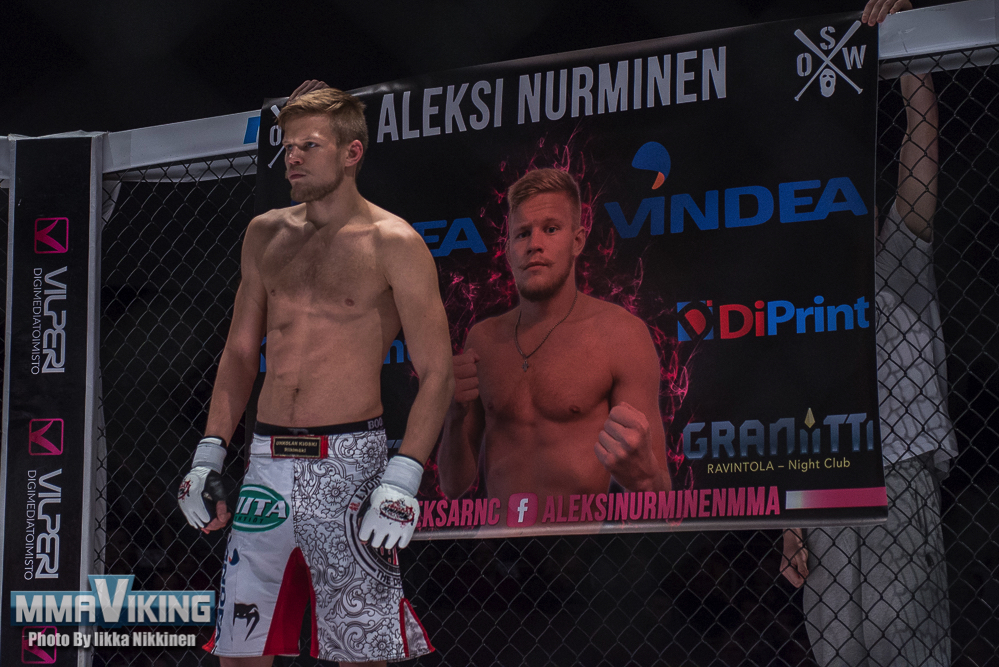 "My opponent is just a stepping stone" says Nurminen, who has already has dabbled in pro bouts with a 3 win and 1 loss record. His opponent Ramon comes into the bout with a record of 6 victories and 7 defeats. "I'm going to win in a spectacular fashion and keep advancing toward the top of the game. Who I'm facing plays no role in the end result."
I'm concentrating on trainig my biceps so they look good for my victory pose after fight! I'll give the crowd a 1st round finish!
"At the earliest stages of my amateur career I started training, thinking and acting like a pro. When my friends would ask me out for beer I'd tell them "Champs don't drink". When they'd joke around and saying "You're no champ", I'd reply "and I never will be if I think like that", says Nurminen.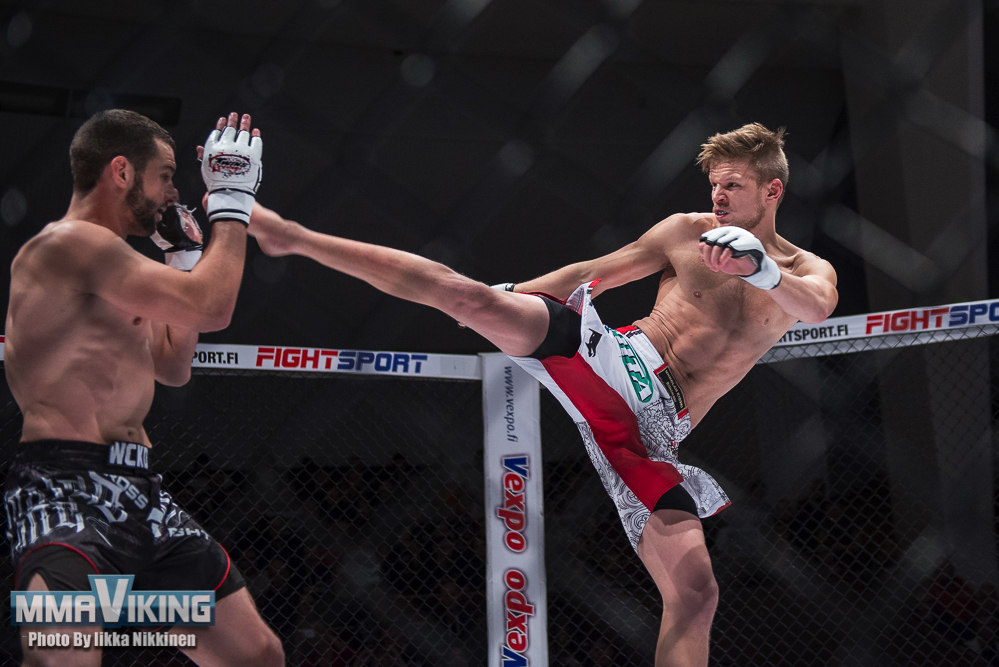 The showman has begun to gain popularity with his confidence and recent accomplishments. His "Nurminen Crew" will be there to make a ruckus to support the Finn on the nearly sold out Cage 29 card.
I don't have any dreams. I only have goals that I will accomplish. I know I am the greatest of all time!
The stacked CAGE 29 fight card has gained attention with the addition of Marcus "Caveman" Vänttinen, who will be moving up to heavyweight, the return of Anton Kuivanen, and also the Nordic prospect of the year 2014 undefeated Mikael Nyyssönen.
MMAViking.com will be reporting live from the event, so stay tuned for results, photos, and video interviews.