MMA Viking talks to Alexander Gustafsson's head coach Andreas Michael in an exclusive interview after the dominant victory over former UFC champion Mauricio Rua.  "It was fantastic" says the proud coach in Seattle. "The game plan was to win the fight" Michael says with a laugh, after a very long day and week.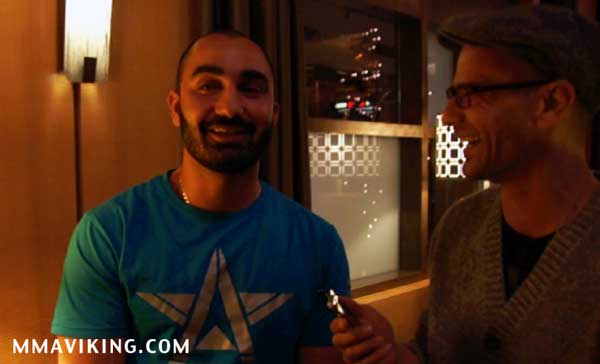 "We trained a lot on defending leg locks" says the Stockholm based coach. The practice came in handy, as Rua's most offense came early in round 1 where the Brazilian was attacking the legs looking for submissions to end the fight. "We also wanted takedowns to score points" say the Swede's head coach, whos pupil did exactly that with a variety of trips and even a wizard to show off his improved wrestling skills.  The result was the biggest victory of the 25 year old's career, and one step closer to a chance to fight for the light heavyweight belt.
"We beat a legend today" says Michael about the win and the major accomplishment of Gustafsson.  "He's amazing, I love him" says the coach about the fighter that won the co-headlining bout on UFC on Fox 5.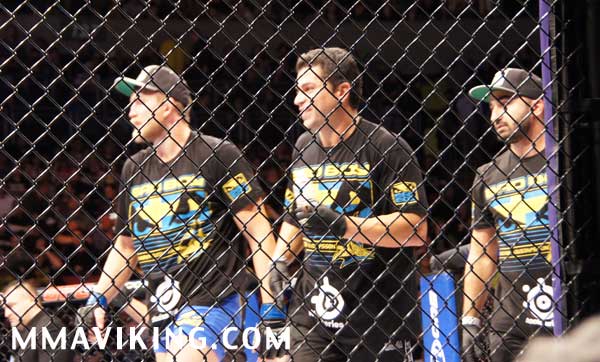 Watch Video Interview
Note : The sound isn't great.

"I get extremely nervous" says the coach, who thinks back to the first round with Rua had a tight knee-bar on the Mauler.
See Gustafsson Hit Mits with Michael
"I am very proud of him, and I'm dead tired" of the coach that is finally coming to grips with the fact that the big moment is over and all the training has paid off.
Allstars Training Center is the next project for Michael, who will be the coach of the new center in downtown Stockholm. "It has the best pro section in Scandinavia" says the coach, but he emphasizes that the center is open to EVERYONE, young and old looking to get in shape and find their "inner champion". The pro team has 43 wins and 7 losses recently says the coach proudly about the proof in his declaration that the team is the tops in Europe. The coach thanked all the coaches back in Stockholm, his team that traveled to San Diego and worked so hard.  For more information on Allstars, read this exclusive interview.