MMA Viking was able to ask Jon Jones about Alexander Gustafsson's performance Saturday night, and the current UFC light heavyweight champion was impressed. "Alex looked good. He looked real good." commented Jones, who is set to face Chael Sonnen at the conclusion of the upcoming TUF season.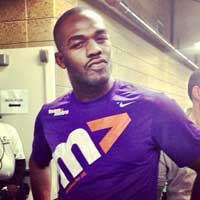 The Gustafsson versus Rua fight was the co-headlined the main card on UFC on Fox, and Jones was in attendance in Seattle to see if the Swede or the Brazilian would take a step closer toward a title shot.
Prior to the fight, UFC president Dana White, declared that the winner of the bout would get a title shot, declaring Rua as the "gatekeeper" to the title.
Gustafsson dominated the former UFC champion Rua over the thee rounds resulting in an unanimous decision, but it still seems uncertain if White will back off this statement, as was conveyed at the post-fight press conference where the official statement was that the immediate title shot was not guaranteed.
Timing may be the biggest enemy for the Mauler's title shot. With the next title bout set for April, the soonest likely next bout for the champion would be in the late summer. The Swede has commented that he would like to stay more active, and waiting over 6 months between these fights was too long.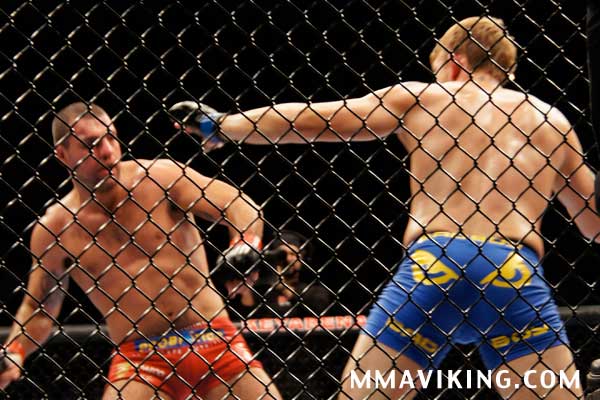 In a pre-fight interview, Jon Jones predicted that Gustafsson would win the fight. If Jones would surpass Sonnen, a potential showdown with Gustafsson would be in the works.
Gustafsson's stature at 6'4″ makes the fight marketable against the lanky Jones, if he remains champion. "There are a lot of critics who say the reason I do so well is because I have a size advantage over most of my opponents, and I don't think that's really fair," Jones said to MMAHEAT.com. "Fighting Gustafsson will kinda get that out of the way, that whole Jon Jones is bigger than everyone else thing."
Gustafsson has put together a six fight winning streak inside the Octagon. Impressive by any standard. A few high profile fighters still make sense, like Lyoto Machida, Dan Henderson, Rashad Evans, Glover Teixeira, or even Little Nog. Whether or not he faces Sonnen or Jones, or any other light heavyweight contenders, We look forward to Gustafsson in the Octagon again soon!