We are just one week away from Anna Elmose (3-0) stepping into the Octagon for the first time. The Rumble Sports fighter will be jumping into the deep end as she faces a Dutch world champion kick boxer turned MMA fighter Germaine de Randamie (5-3). "On paper, she's way better than me. The thing is, this won't be fought on a piece of paper, now will it? We'll be in a cage throwing down. I'm booming with confidence, I've had tremendous results in sparring against top fighters from all kinds of disciplines, I know I can knock anyone out at any given time and I'm evolving rapidly from week to week." says "Panda" to MMAViking.com as the fight approaches.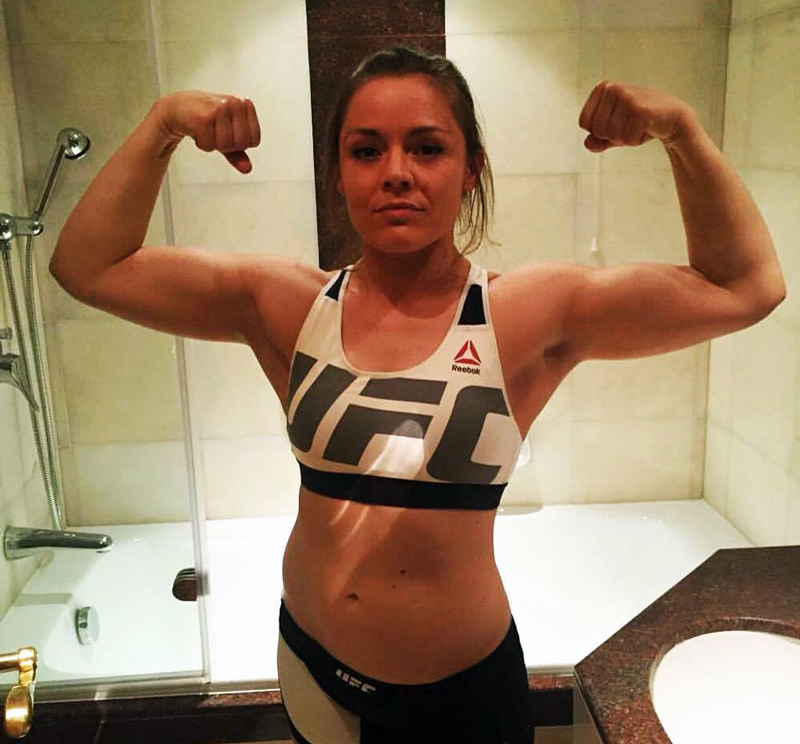 "Germaine de Randamie is way taller, so we might see Tue getting the broomstick out of the closet again, as it's no secret I'll have to close the distance to reach the Dutch fighter's head. But giving away height and reach is something I've been used to from the very get-go. I've actually never been in a fight, where I've had height or reach on my opponent, so it doesn't really matter much to me."
The power of Elmose has been her signature so far in her young career, with punches stopping all three of her pro bouts.  The bar will be raised in terms of experience and opponents, as  "The Iron Lady" has a two wins and one loss in the UFC, plus two wins and one loss in Strikeforce.
The bout will take place on the main card of the first time the Octagon lands in Holland.  "I'm preparing myself for every single possible scenario. You never know, what's going to happen. She might be looking to take me down, and if I go in there expecting this to be a toe-to-toe war, that could surprise me a lot. So, I try to keep an open mind, and just have fun, basically."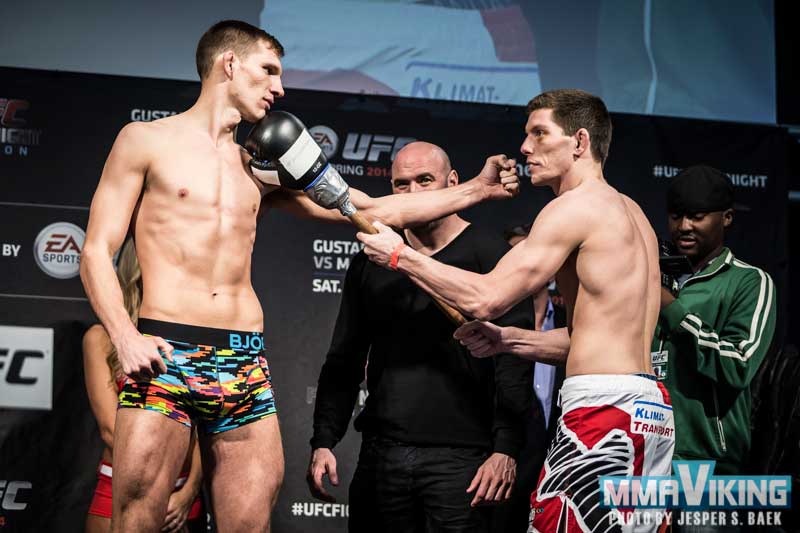 "She's an undefeated thaiboxer, who is recognised as possible the best female thaiboxer of all time with 10 World titles or something like that to her resume. I believe she's also ranked number 13 in the UFC. This means, I can go into this fight with no pressure at all. If she wins the fight, well that was what could be expected, right? But if I win… Low and behold, I'll defeat a legend in my UFC-debut after only three fights, and I'll rocket myself directly into the absolute elite. I love these type of fights!"
The Dane however is putting herself in the right mindset to perform.  "I'm going into that cage without any kind of pressure and with all that positivity behind me. I can't promise a victory, but I can promise you this: I will give it my everything. I'm going to fight her all out for 15 minutes, and I'll always know, that I'm one small punch away from a massive upset win over a true legend."