The headliners are at the Tele2 Arena to hype the upcoming Alexander Gustafsson versus Anthony Johnson bout on January 24th. MMAViking.com asks the American about how big he looks when captured in a photo with the Mauler.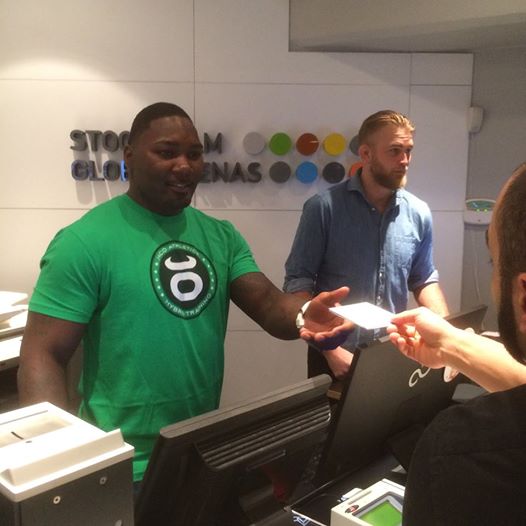 "It was the angle" jokes Rumble about looking so big. The light heavyweight was on the sidelines due to legal acquisitions and not training, but now looking to get back in shape. "I started my camp two to three weeks ago" says the Johnson. "I feel like a beast already".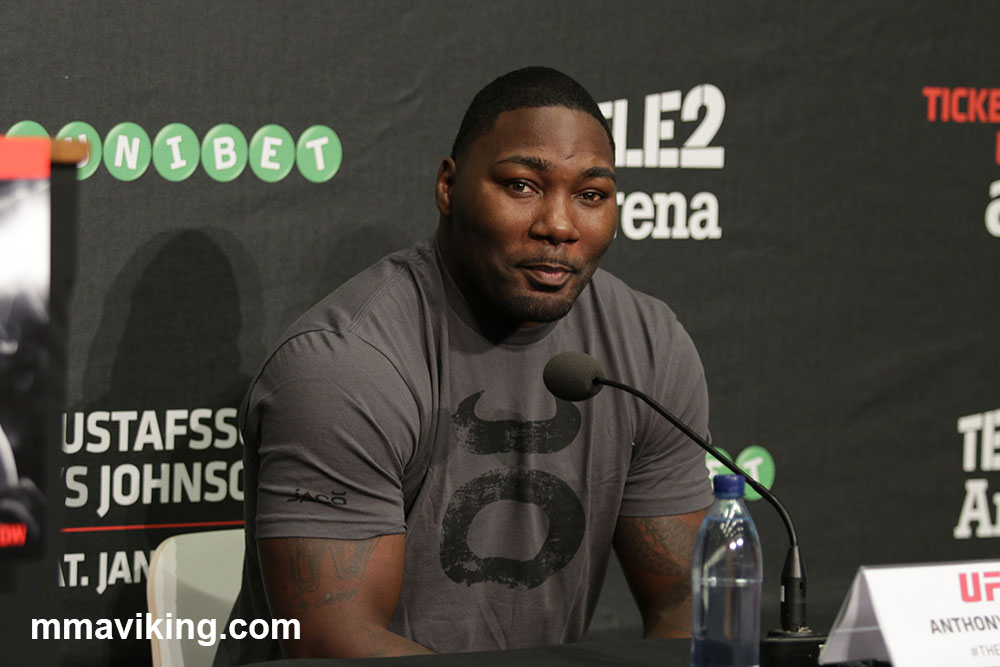 Johnson talks about the good food in Sweden, but is staying away from it.  The fighter has fought as low as welterweight in the UFC years ago and outside the UFC has taken on fights at heavyweight.