Swede Niklas Bäckström (10-2-0-1) will head to Helsinki to face Finn Joni Salovaara (16-8) this Saturday at CAGE 37, then will head to Ireland three weeks later to face Ronnie Mann for the title at BAMMA 27. "Because I am a bad mother f*cker" says the Allstars Training Center fighter about his ambitious plan of two wins in three weeks.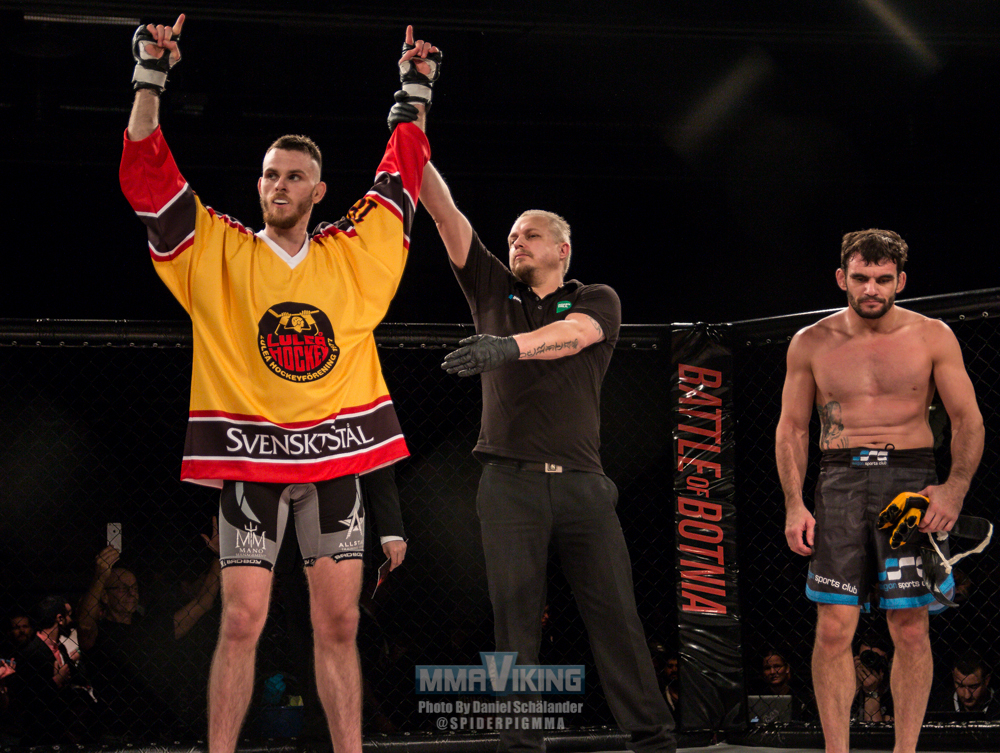 While the fighter from Luleå is usually seen with his aggressive pre-fight attitude and trash talk, he is heading to Finland and bout against the Espoon Kehähait fighter with a different tone. "Lol. He is a good fighter and a funny guy." responds Bäckström to Salovaara's statement that he was set on finishing the former UFC fighter.
"I need to have a good vacation in Luleå for Christmas" comments Bäckström that is looking to extend his winning streak to four before the holidays.
MMAViking.com will be on location and reporting live at Cage 37 going down Saturday at Kulttuuritalo in Helsinki.