Swede Bea Malecki beat Veronica Macedo to start off the UFC Brazil card.  The bout took place without any fans due to concerns over the coronavirus.  It was the second straight win for Malecki that stays undefeated in the Octagon.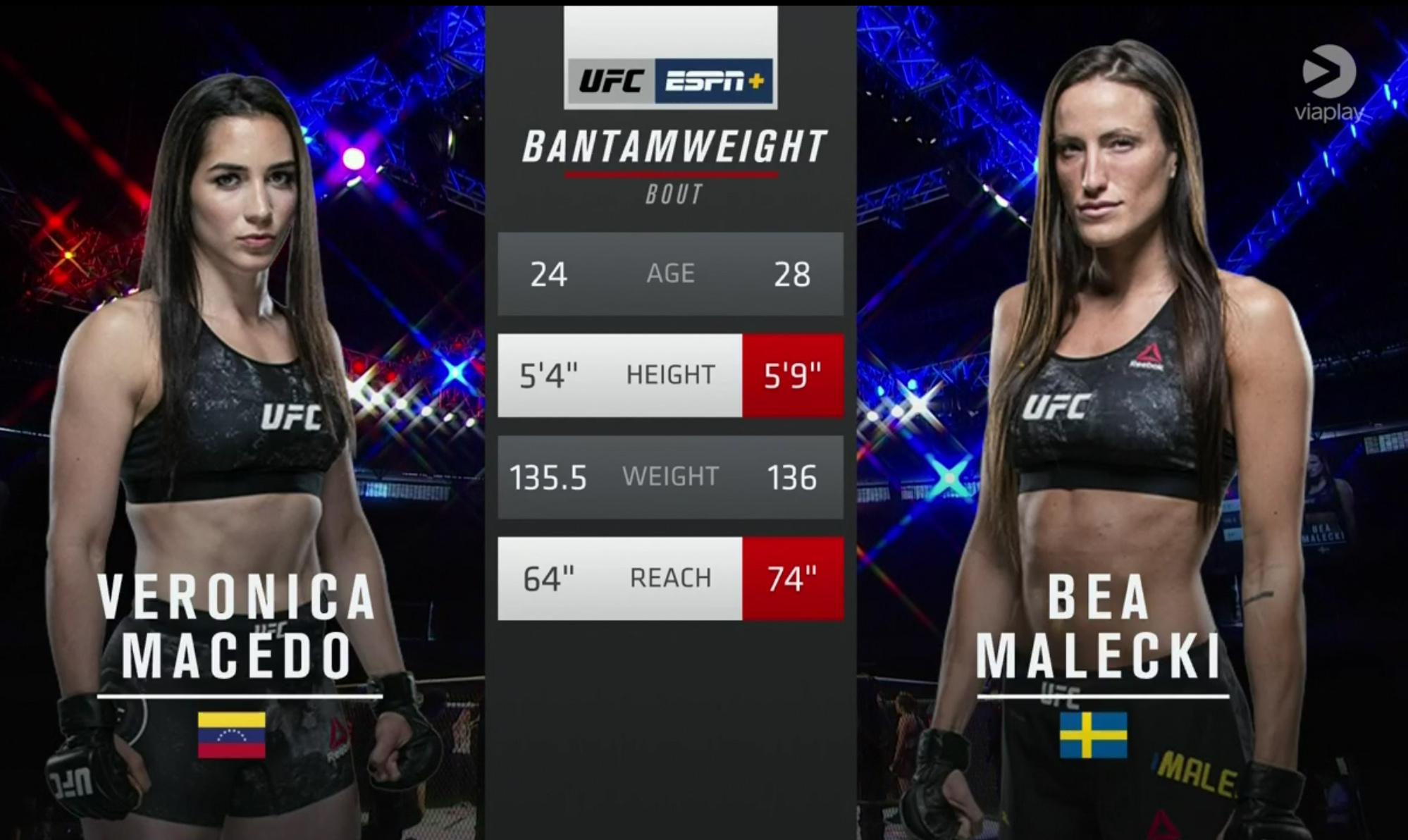 Macedo comes out aggressive, throwing big, hard punches to the foce.  The Swede lands a good right hand, but not throwing in any volume.  A 10 inch reach advantage for the much taller Malecki that is trying to find her range.  A slip from Veronica and lands on her butt, and Bea lands a good uppercut in this bantamweight bout.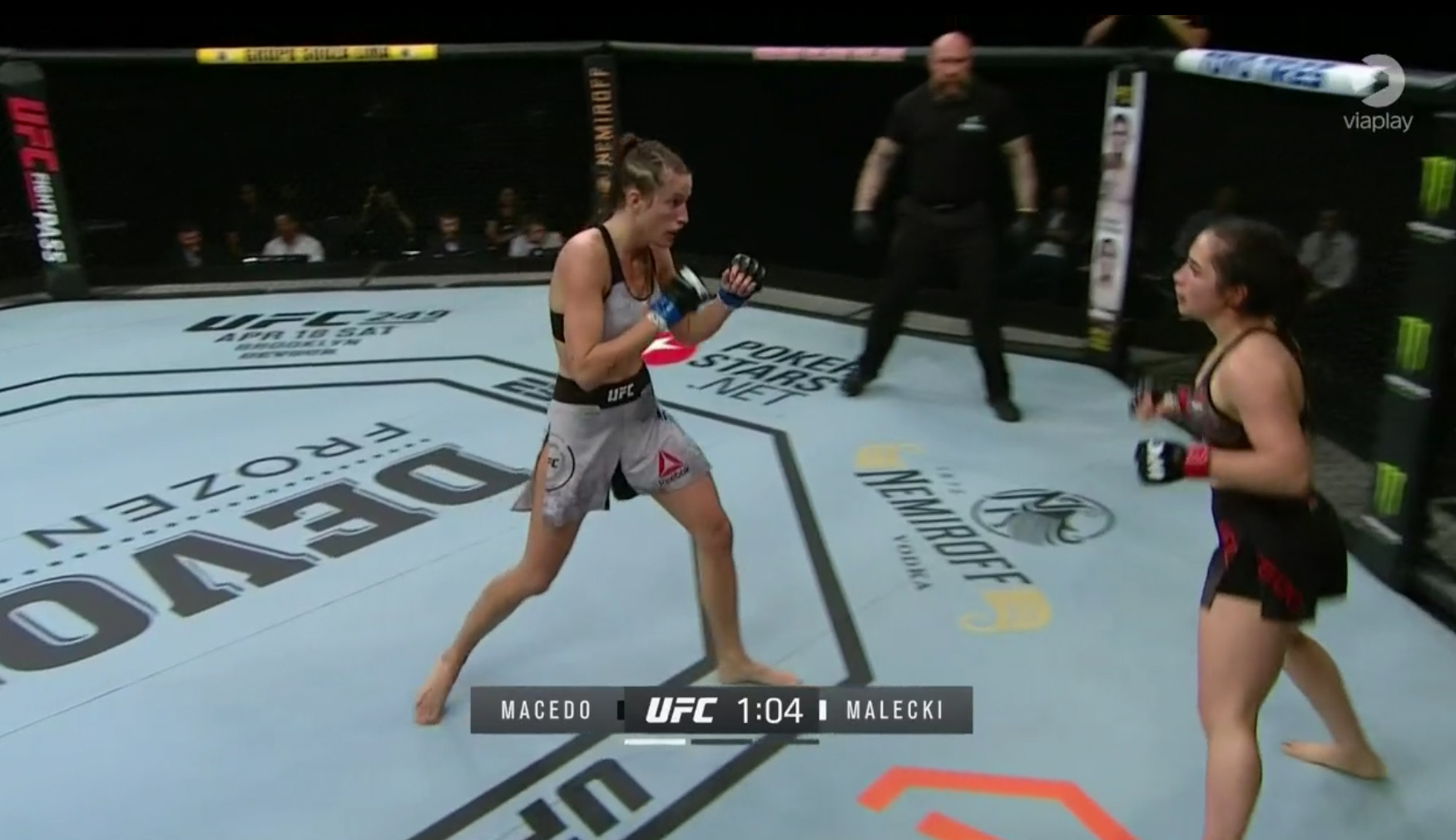 Macedo still throwing volume, but slowing down as Bea starts to move forward and stalking Veronica.  A good round for the Venezuela born fighter. The corner was not happy with the Swedes performance, and calls it "horse shit."
Bea is on top briefly at the beginning of the second, as it seems Veronica tries to pull guard.  Bea lands a good right and kick, and the tide may be turning here as Bea moves forward.  Maceda in on a double leg, but Bea lands in full mount!  A few punches on top, before they are back to the feet.  A big punch from Bea!  Macedo is tired, and takes a double-leg take-down.  Malecki on top!  Now a stand-up, and Bea moving forward, but taking some shots.  Macedo with another bad double-leg take-down and Bea just punishing her.  Big round for the Swede!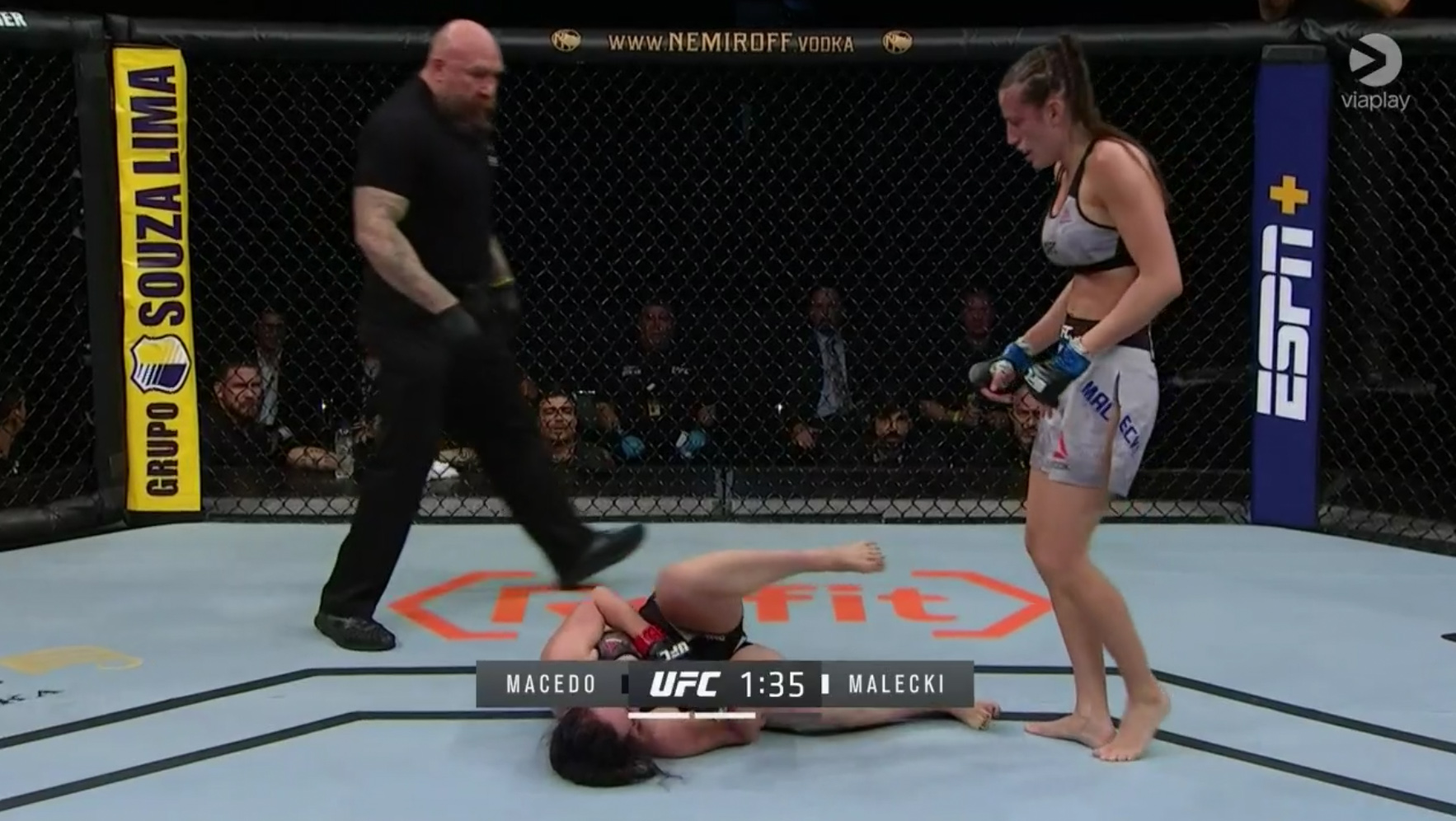 Veronica is tired, and Malecki lands a big kick to the face.  Then a hammerfist on the downed opponent, that is flopping to her back in exhaustion.  Now Bea is in side mount and punching to the face again and again.  Front kicks to the body for the Swede.
Leaving it all inside the Octagon! 👊

Veronica Macedo and @BeaMalecki throwing to the last at #UFCBrasilia 🇧🇷 pic.twitter.com/fQgjcKOY6l

— UFC Europe (@UFCEurope) March 14, 2020
Macedo desparate and trying spinning punches.  Both fighters tired now, and a big knee from Malecki that falls down, and now both are just throwing down in the last seconds.  Good knees from Malecki which may solidify the win.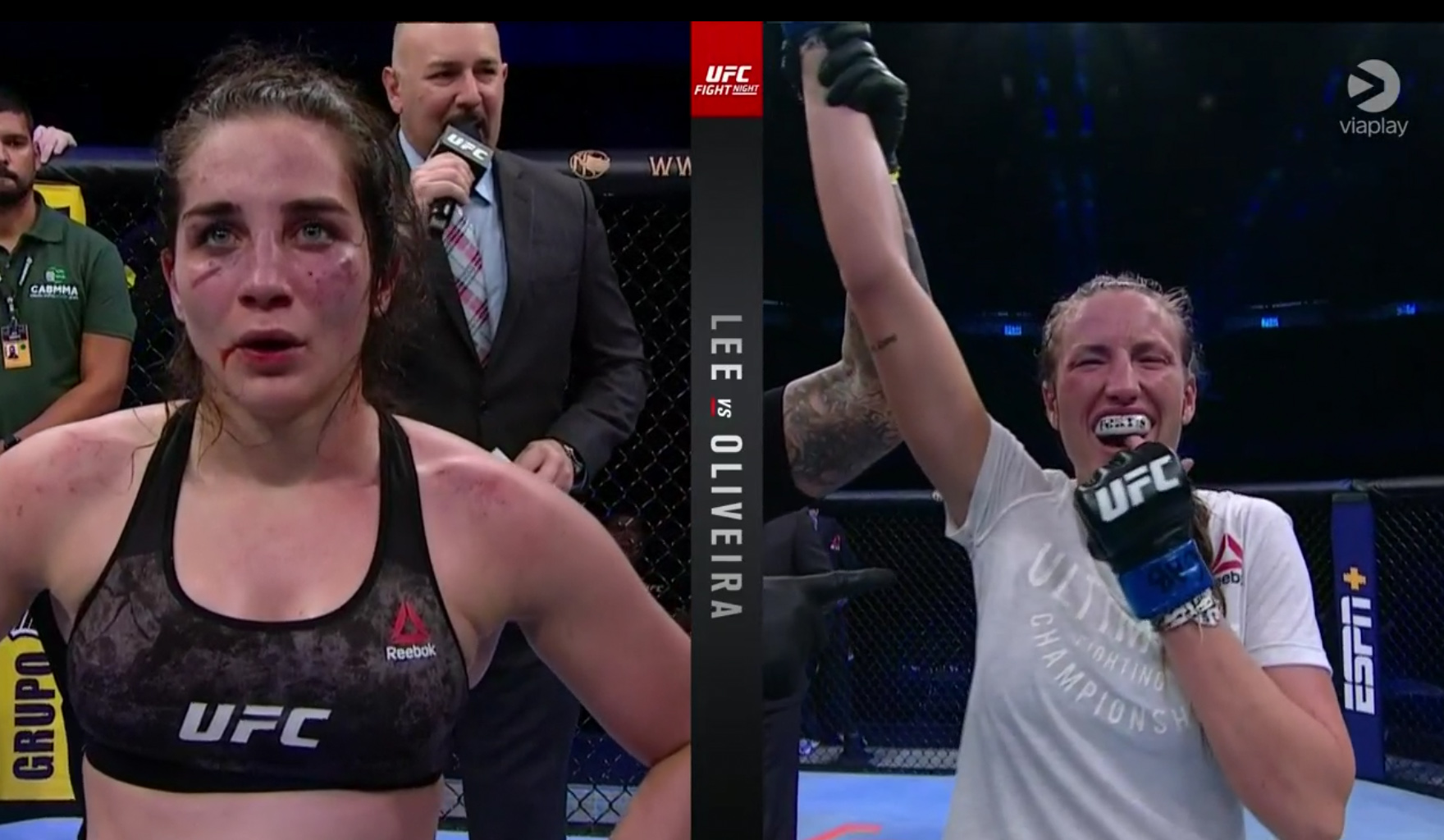 And the unanimous decision win goes to the Swede!