Norwegian Kenneth Bergh (6-0) is preparing for the co-headliner of the upcoming Liddell vs. Ortiz 3 card taking place November 24th at The Forum in Inglewood, California. The Frontline Academy fighter was in Stockholm getting in sparing at Allstars Training Center to get ready.  "Gustafsson is fight for the title.  Ilir Latifi is here, and Jimi Manuwa is coming.  It is one of the hotbeds for light heavyweights." says the undefeated fighter.  "I felt at home immediately."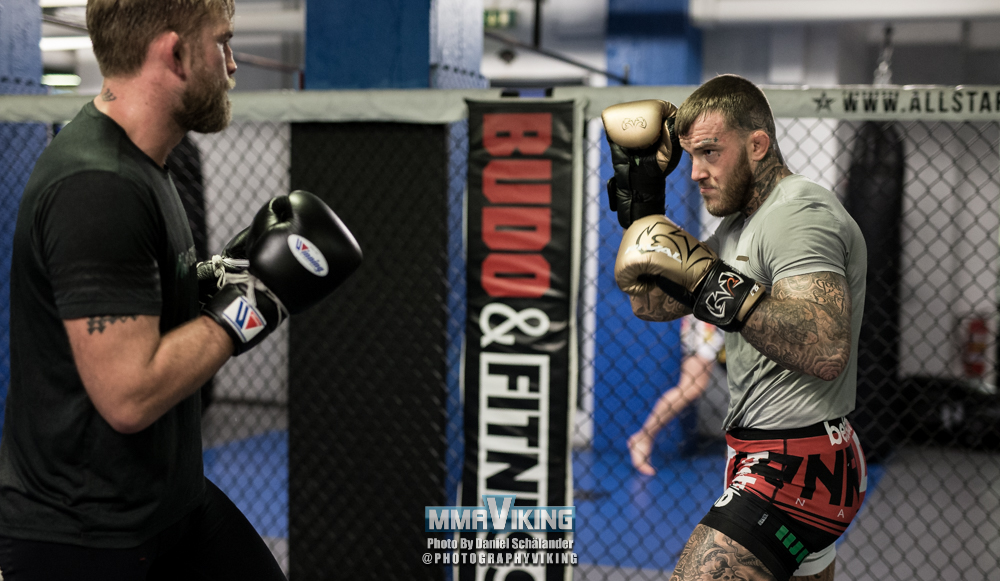 Bergh talks to MMA Viking about the "up and downs" of trying to get a Cage Warriors fight and even the offer he got for the UFC.
"I am in the best shape I have ever been.  EverYthing has come full circle."
"It's a legend fight.  They have different tools, and they are veterans." says Bergh about the Chuck Liddell and Tito Ortiz fight that headlines the card.  Hear more from Kenneth here:
Filmed and edited by Daniel Schälander @photographyviking.