Mikael Silander (18-6) will face the M-1 Challenge flyweight champion Aleksander Doskalchuk (9-2) for the flyweight title on November 17. "He has 6 wins in a row so it's time to end that" says the "Hulk" to MMA Viking after the main event matchup at M-1 Challenge 99: Battle of Narts.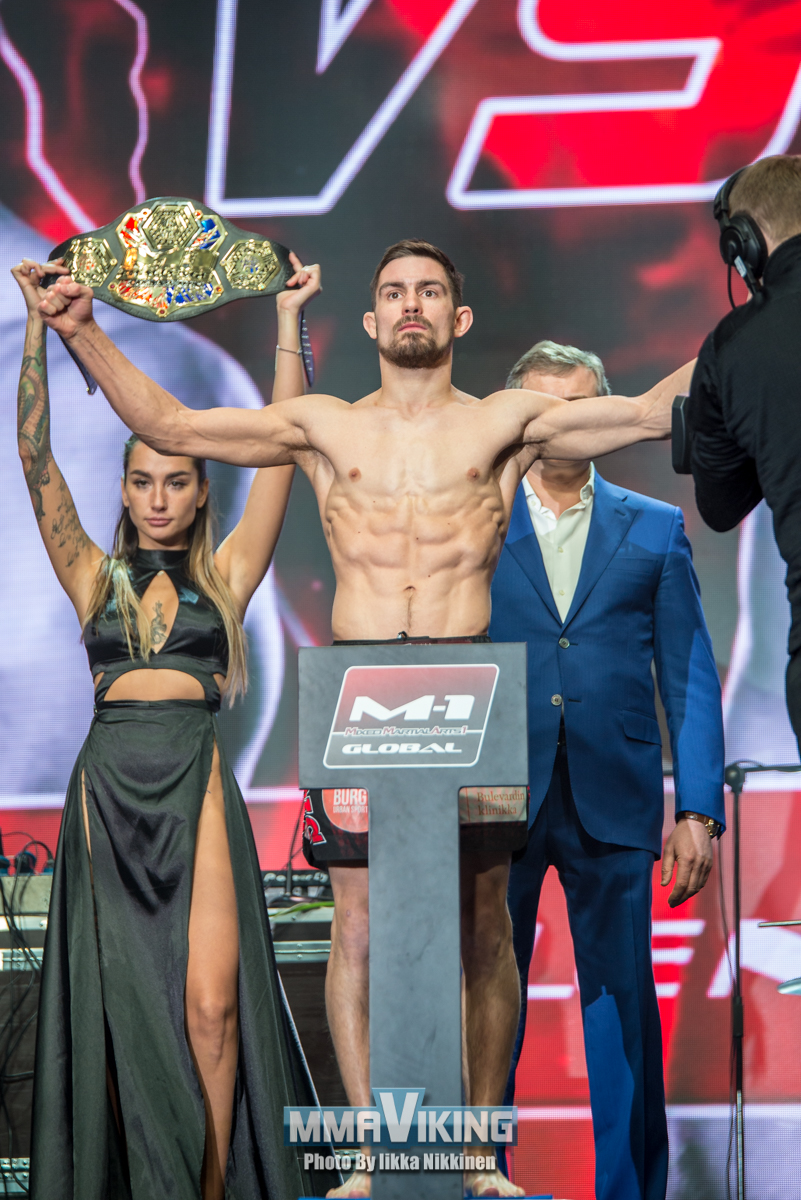 Silander stopped Nureles Aydarov (3-1) in the first round at M-1 Challenge 93 in June.  It was a slick d'arce choke finish over the previously undefeated fighter on the main card at the Traktor Sport Palace in Chelyabinsk, Russia to earn the title shot. "When I signed that M1 contract, the belt was my main goal. They rank me top flyweight so this is the time to give them something back."
This was the second time Silander will go for gold, as he came short in an interim title shot back in February against Arman Ashimov (8-2-1) at M-1 Challenge 87.
"Doskalchuk is well rounded fighter. Good in submission game and always looking finding a way to win fights. He has 6 wins in a row so it's time to end that."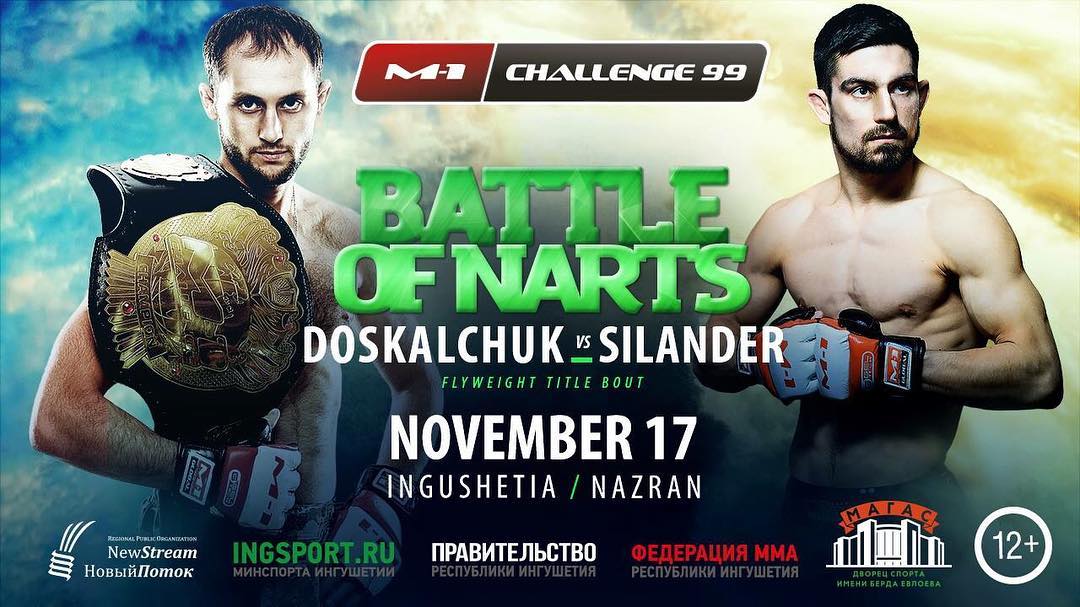 Doskolchuk has not lost since 2015.  He has won 6 fights in a row with 5 of them stoppages.  The Ukrainian fighter is out of Centaur gym and turned pro in 2013.