Mads Burnell (8-2) lost to an overweight Michel Prazeres (23-2) at UFC Fight Night 115 tonight. The Sub Machine stepped in on short notice for the lightweight bout with the Brazilian veteran and ended up tapping in the third round with a north-south choke. Read the play-by-play here.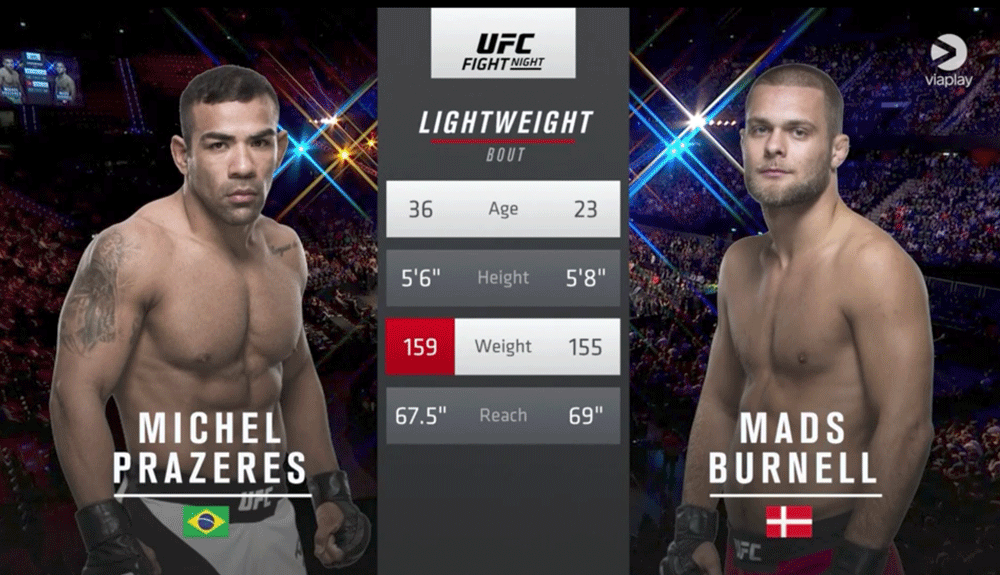 Live Results
Burnell walks into the Octagon first, looking confident. The Brazilian is full of energy, and comes into the cage with his team second.
Round 1
Prazeres shoots for a take-down early, and Mads is able to defend. The Brazilian is able to take control in the clinch, and eventually moves to side control and looking to mount two minutes into the fight, but the Dane is defending well. No damage so far, and the Sub Machine gets a butterfly guard. Burnell is able to get to his feet, after defending the overweight Trator, but once on his feet it is Prazeres that brings the fight back to the ground and gets some elbows in as the first round comes to an end.
Round 2
The two tie-up in the middle of the cage, after trying exchanging some punches. Burnell lands a nice left, and looking to mix it up inside. The size of the two is enormous. Big left hand from Mads! And the Brazilian looks hurt, but he dives in for a take-down against the Dane and gets it. 90 seconds into the second round, and Burnell is in no position to get out as he is moved closer to the fence.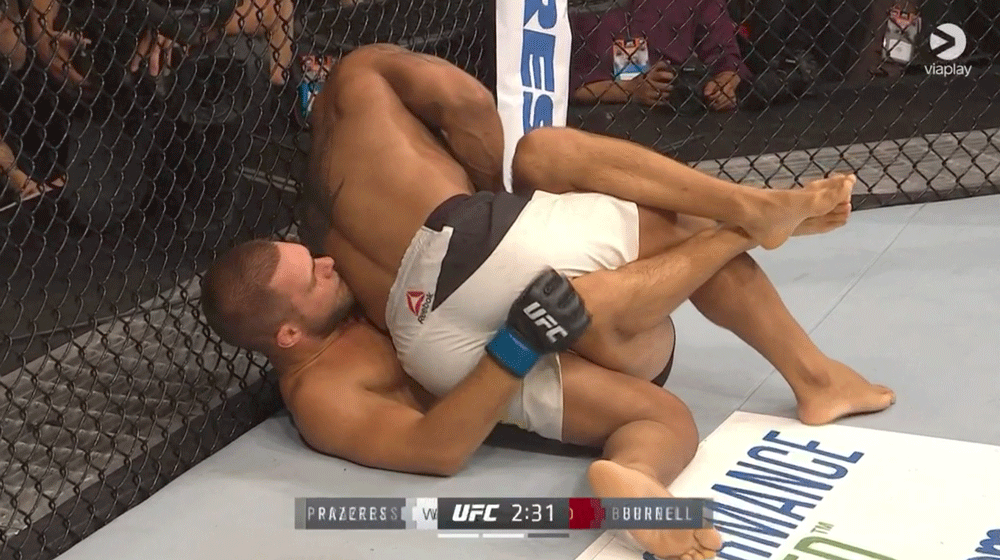 Prazeres works his way to full mount for a short period of time, before the BJJ Black Belt is able regain half guard. A north south choke attempt, but Mads defend, and now the second round is coming to an end. The crowd is booing.
Round 3
The two hug each other before pushing each other away for the final round. The hulking Brazilian come in swinging, but Mads clips him. The flurry ends with Prazeres going in for a take-down again. Again, he is on top, and the crowd is showing their impatience.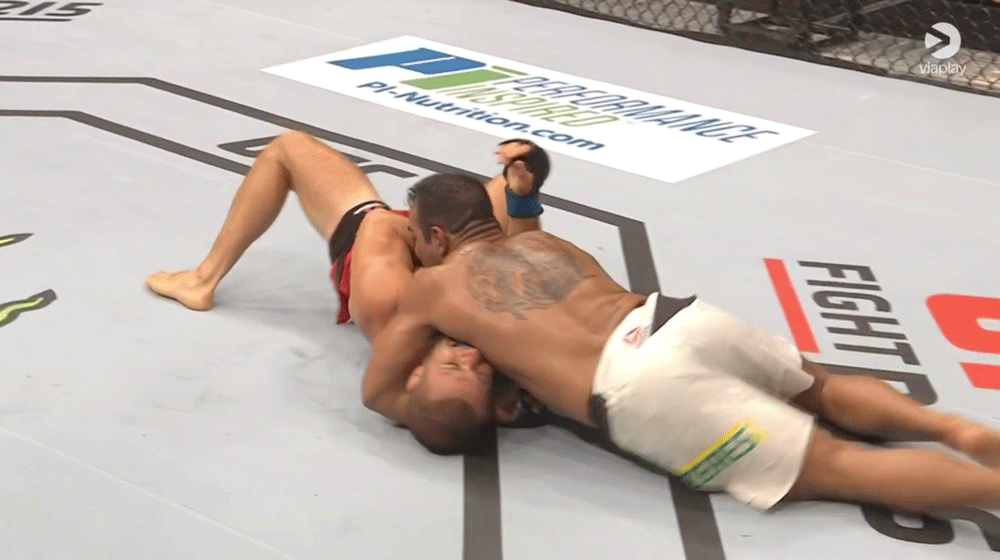 A north south choke coming, and the Brazilian forces a tap from the fading Dane.
"Ey everybody sorry to let you down. Its a fight! I'll be back stronger and in FEATHERWEIGHT!" posts Burnell on Facebook after the bout.