The Finnish MMA year starts with familiar names starring on the Cage 38 fight card in Helsinki. Headlining the show is veteran Anton Kuivanen (23-10-0) who is facing Japan's Tetsuya Yamada (17-4-2). In the co-main event Espoo's Mikael Silander (14-5-0) also returns to fight in front of his home crowd and meets another Japanese fighter Shimizu Shunizi (30-17-11).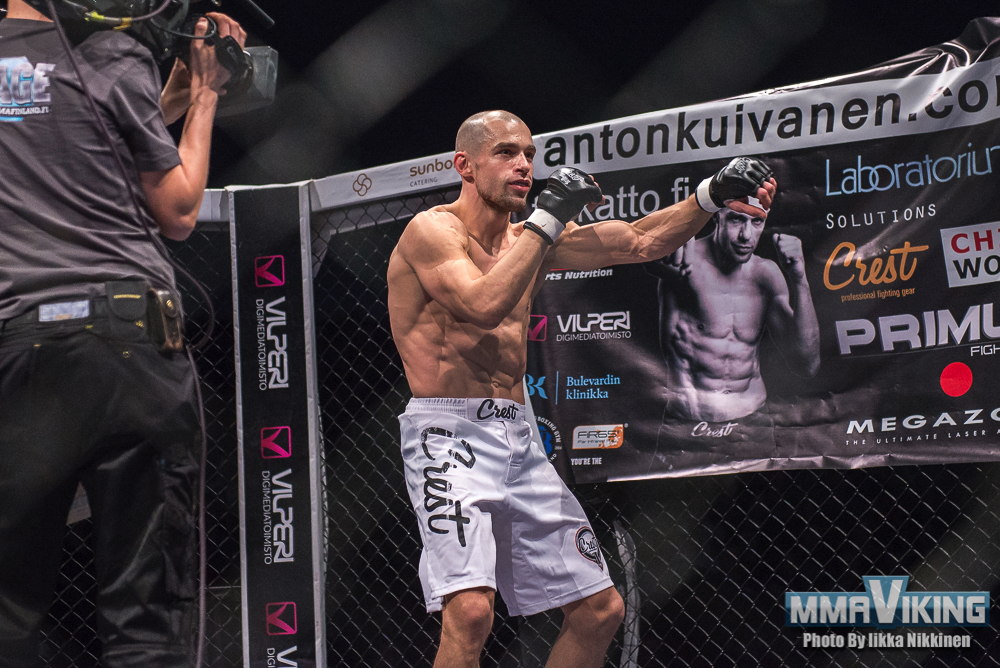 The big question before lightweight the main event is the health of Anton Kuivanen. The man who brought MMA to the mainstream in Finland has suffered nasty setbacks in his last two outings. Back-to-back TKO-losses have both resulted in six-month medical suspensions by the FMMAF. Having last fought nine months ago, Kuivanen steps back into the cage with hopes of some success at the late stages of his career.
After losing to two hard-hitting strikers Kuivanen gets a better stylistic match-up this time. Tetsuya Yamada has an awkward style, but his strikes are probably not a big threat to the local star. Yamada's judo-based grappling is technical and he is quicker than Kuivanen, but the Finn should enjoy a clear advantage in strength.
Most likely Yamada's passive striking style will cost him the victory, or if the battle goes to the ground, Kuivanen will overpower his opponent with physicality and technical prowess.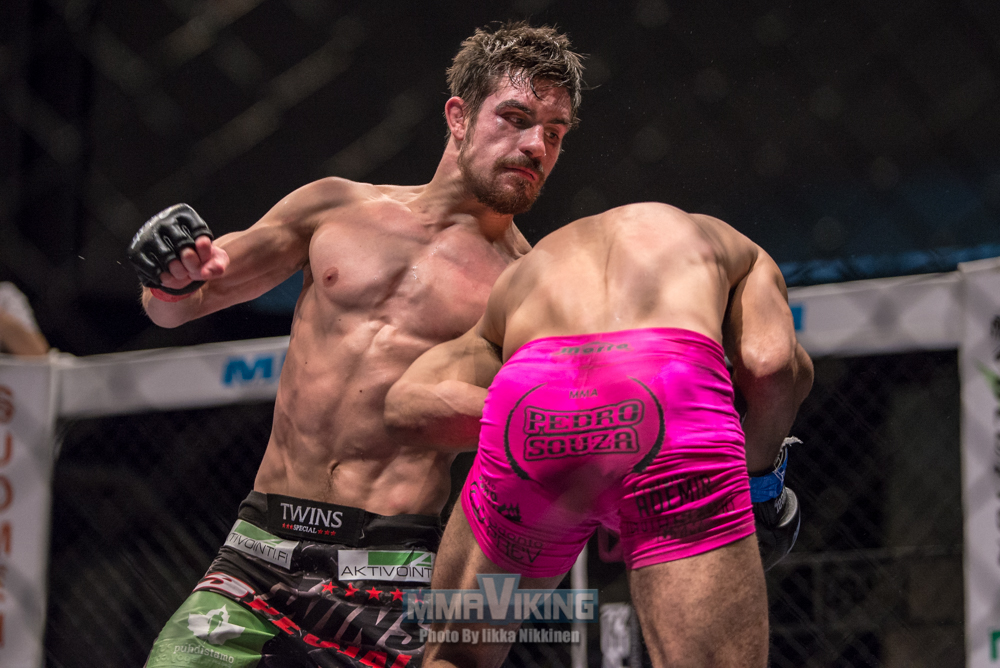 Mikael Silander was supposed to fight at the last Cage event in November, but his Brazilian opponent never showed up. Thus "Hulk" has had plenty of time to get over a harsh defeat he suffered in his last fight in October. As with the main event, the biggest question is Silander's level of performance.
After the defeat in Russia the flyweight talked openly about mental and motivational issues. Now he is set to prove that those troubles are past him. Shimizu Shunichi is a suitable replacement after Sweden's Binh Son Le pulled out of the fight a few weeks ago – the Japanese veteran with almost sixty professional fights has lost six straight and has not won in two years.
Shunichi once fought in the UFC, but after a bad loss in his debut he never got the call again, and has had plenty of problems facing younger up-and-comers lately. Shunichi is a catch wrestler with almost twenty submission wins, but Silander's flawless wrestling style should be a hard match-up for the visitor.
If Silander can perform on his best level, his basic skills will win this fight. Silander must be cautious with Shunichi's strange style and somewhat surprising takedown attempts, but his sharp striking and powerful execution of wrestling basics are more than Shunichi can offer.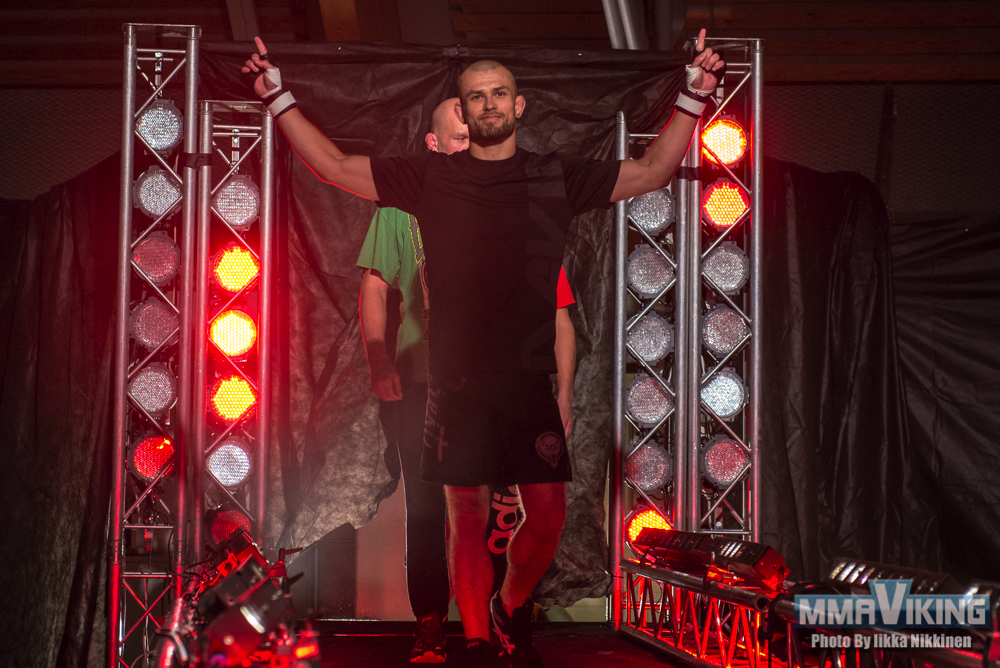 One of the most intriguing fights on Saturday night offers an all Finn panel, as Aleksi Savolainen (6-2-0) and Patrik Kapanen (3-2-0) will meet at the center of the cage and start banging. Both lightweights have previously shown willingness to strike without too much caution, and both have scored convincing wins that way.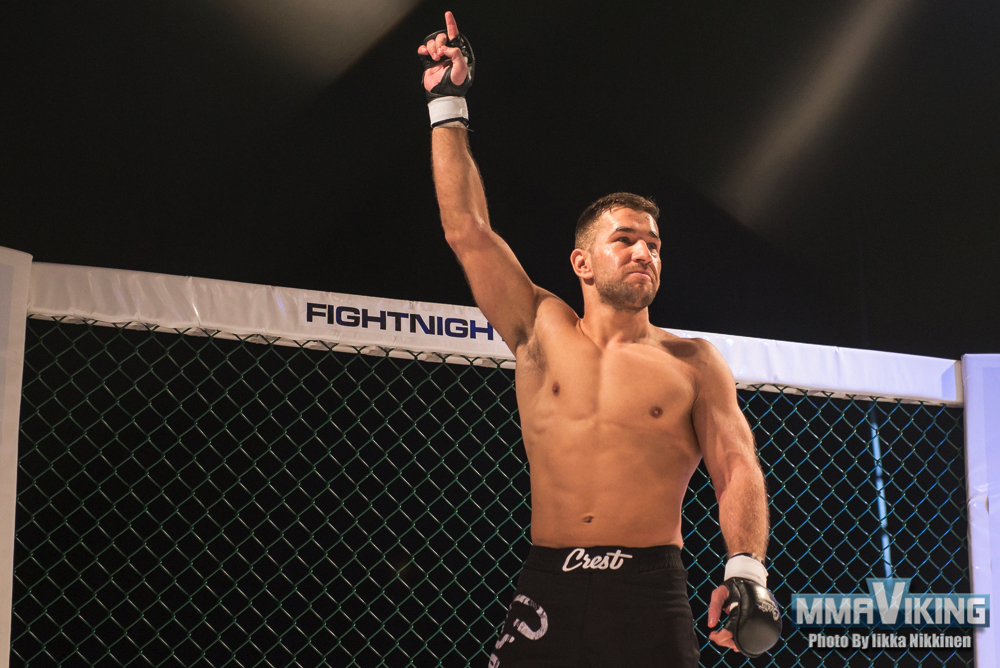 Shorter and stockier tries to make his home crowd happy with heavy single shots, but Savolainen will have a reach advantage and somewhat more versatile style. A surprise factor in this bout might come up in the grappling department, especially if Savolainen can dictate the flow of the fight and take it to ground on his terms.
Another home town hero is Jussi Halonen (7-5-0) who found his winning ways again in November and is looking to build a winning streak against Russia's Oleg Dadonov (5-1-0) in a welterweight bout. The visitor will offer a good challenge in every area, as he is decent basic skills in both striking and reliable positional grappling.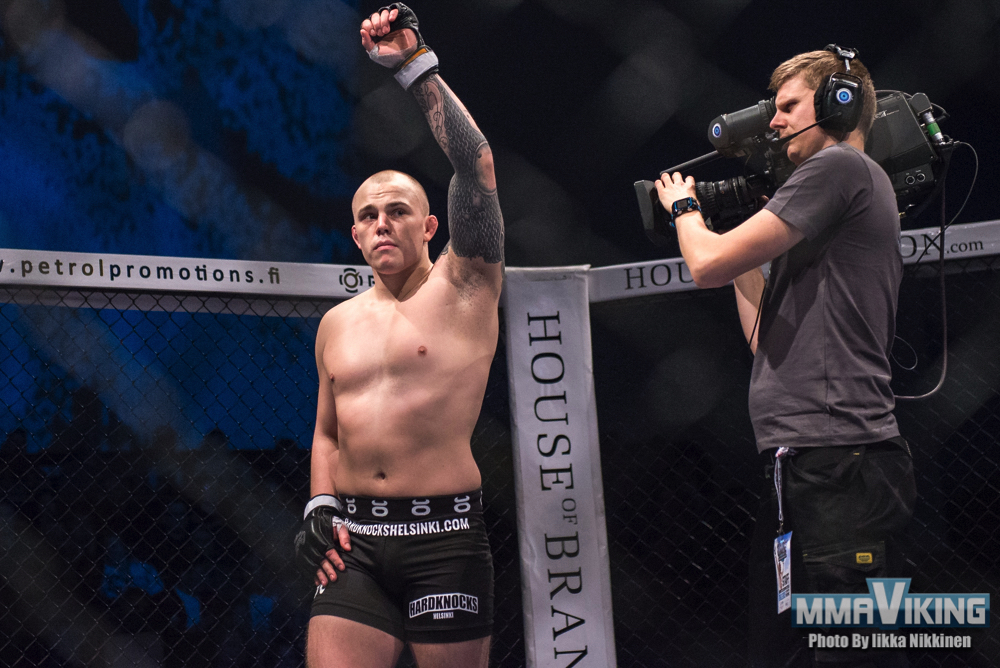 Halonen enjoys knocking people down with his heavy hands and technically improved striking, but the HardKnocks prospect will not chase big shots if there is another way to win – strong wrestling background is still Halonen's most reliable asset. He has lost some past fights due to mental errors and the taller Dadonov can wear his opponent down if given the opportunity, so Halonen needs to be sharp from the beginning.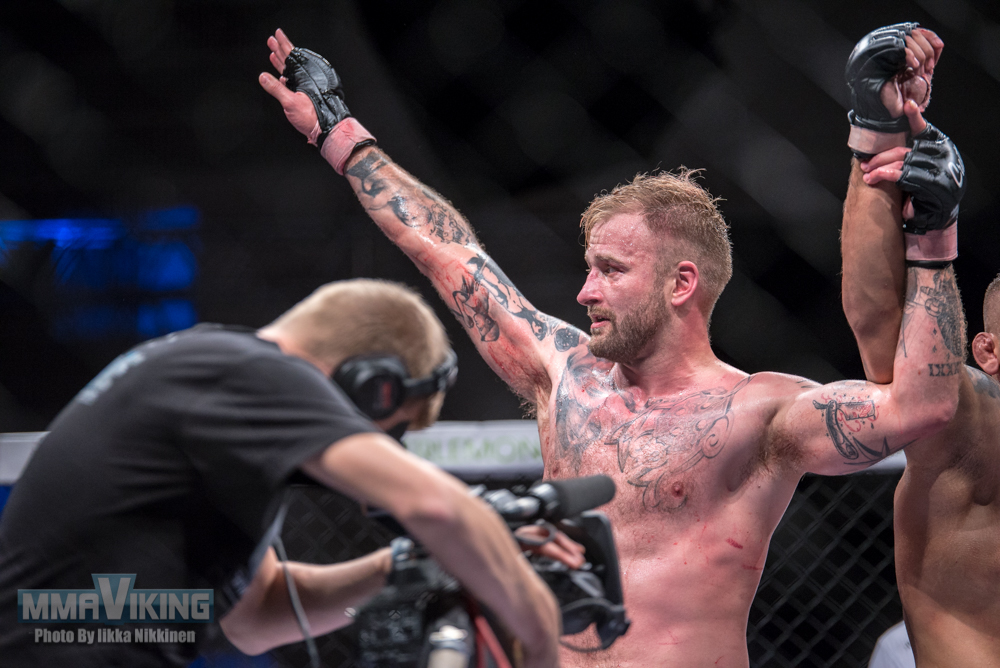 Light heavyweight showdown between Saku Heikkola (7-6-0) and Andrey Seledtsov (5-3-0) is a sure case to wake up the crowd early in the evening. Two hardworking sluggers will test each other's durability and probably the fight will not go on for three full rounds.
Heikkola's best weapon is his crisp striking from the distance. Nice combos and heavy low kicks will be a minefield to cross for the former special forces soldier from Russia. If Seledtsov can close the distance his judo and grappling skills might make life hard for Heikkola. It's a cliché, but whoever can take the fight to his preferred way will get his hand raised.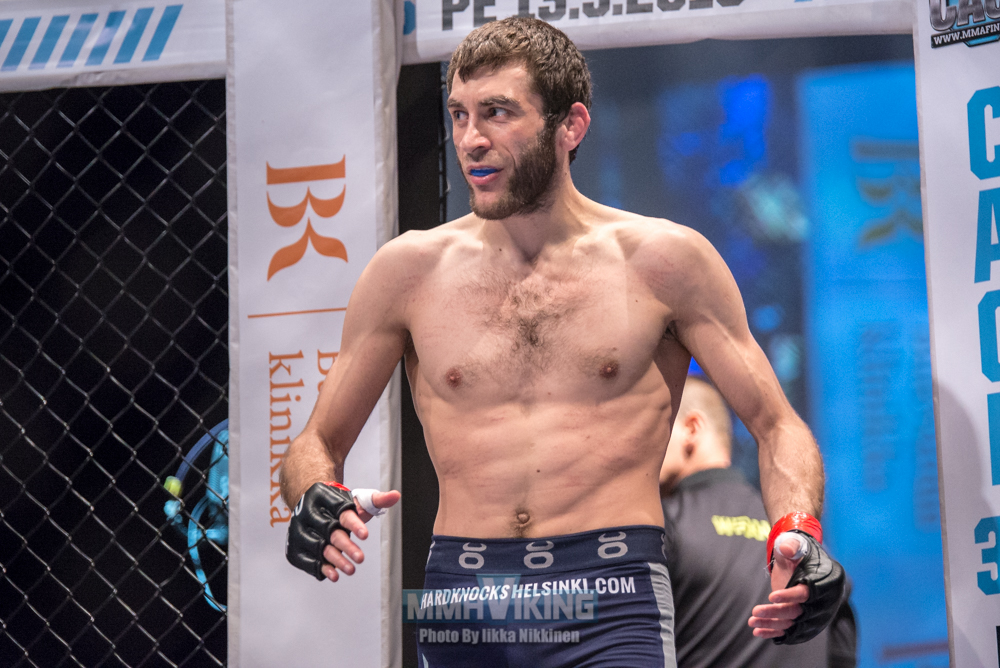 Helsinki-based Rasul Khataev (6-4-0) returns to action after injuries cost him a year. Looking back to rebound after a mid-fight injury caused him a loss last February, Khataev faces the experienced French fighter Souksavanh Khampasath (9-9-1) in catchweight (68 kilos) bout.
Khampasath is an aggressive and skilled grappler, who has competed in several combat sports. Khataev must watch out for tireless attacks, and avoid ending on his back. Khataev wants to maintain a good distance and chop Khampasath to pieces with his heavy striking.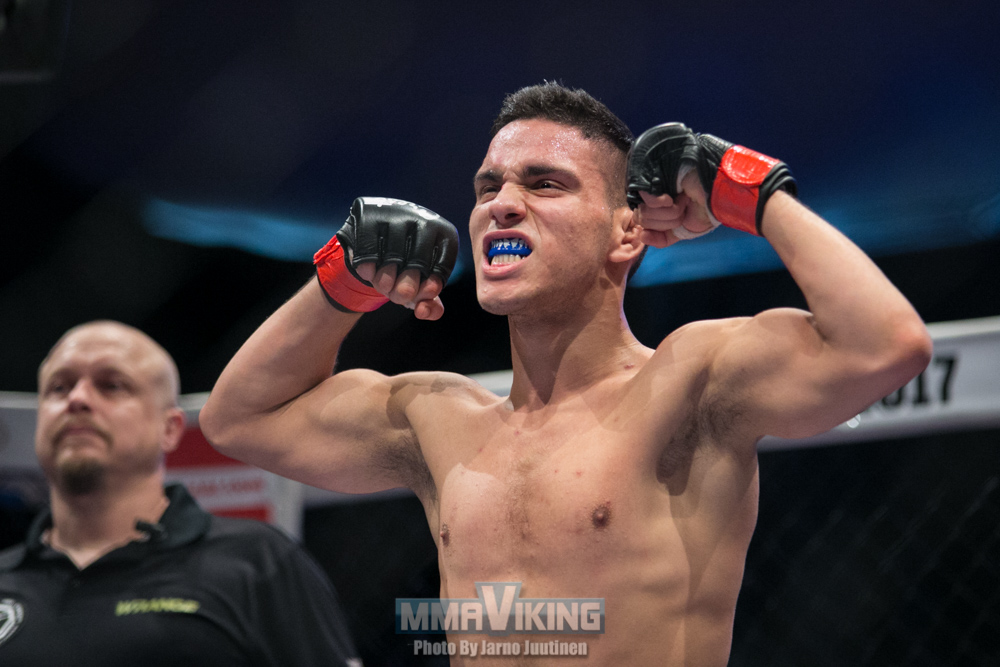 At the start of the night Espoo's top prospect Abdul Hussein (1-0-0) makes a quick return after November's successful pro debut. Expectations are high again as the former IMMAF bantamweight world champion meets Frenchman Stefan Serghei (2-3-0). Hussein is looking to move down to flyweight gradually, so the fight was agreed to a catchweight of 58.5 kilos.
Serghei has simple, but one-sided striking style, and most likely the versatile youngster will consume the visitor his high-tempo fighting. confident Hussein does not care where the fight takes place, he takes what the opponent has to offer, and usually keeps going until he finds a way to finish the fight. There is no reason to expect anything else this time.