Fighters out of Sweden and Finland had limited success at Cage Warriors FC Fight Night 6 in Bahrain. Swedish Olympic wrestler Eddy Bengtsson was the most impressive, notching a first round stoppage, while Alan Carlos fighting out of Sweden also got the nod in a majority decision. HILTI STockholm's Diego Gonzalez and Matteus Lahdesmaki were both stopped by TKO's in round 2.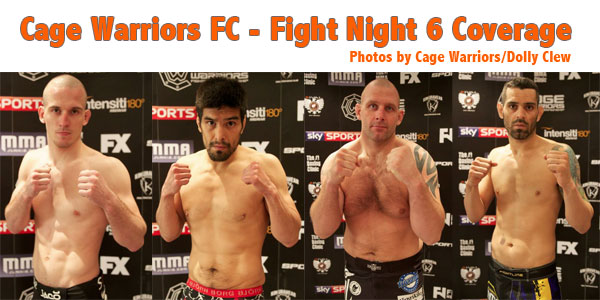 Swede Eddy Bengtsson has starting a winning streak, getting two victories in within 3 weekends. Tonight at Cage Warriors FC Fight NIght 6 he submitted Jay Mortimore at 2:46 in round 1 following his 33 second victory at The Zone FC.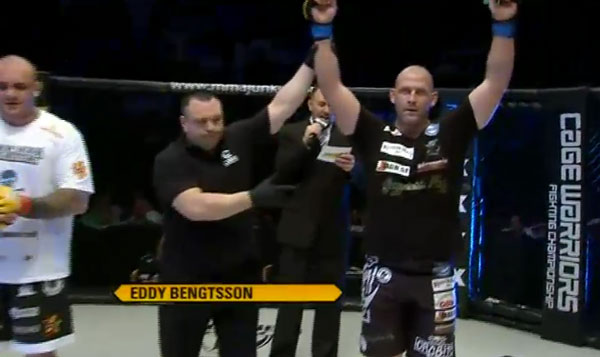 The olympic wrestler took control early, wasting no time on the feet and going for a take-down which he got. The Swede looked for submissions on top, but couldn't find one immediately. Bengtsson eventually went to punches for damage moving to take his opponent's back, looking for an RNC, but couldn't get it. Eventually, Bengtsson was on top in full mount, and finished by locking onto the neck of his opponent that tapped.  The Swede again celebrated with a flip of joy, as he did after last victory.
Matteus Lahdesmaki looked to have good offense and control of the bout, even threatening submissions in round 1, but it was Alers who came on strong in round 2 and stopped the Finn with strikes in round 2.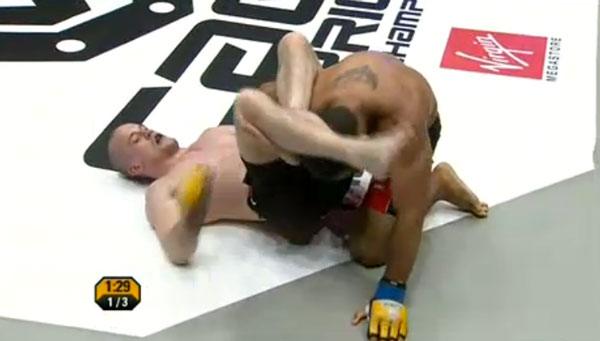 It just wasn't Diego Gonzalez's night, as the Swede was outsruck on the feet against veteran Ivan Buchinger, which eventually lead to a TKO in round 2.
CWFC Fight Night 6 results
– Gael Grimaud def. Jesse Taylor by submission (armbar) after 0:55 of Round 3 – Grimaud retains the CWFC welterweight title
– Jim Alers def. Matteus Lahdesmaki (Finland) by TKO (strikes) after 3:01 of Round 2
– Ivan Buchinger def. Diego Gonzalez (Sweden) by TKO after 1:30 of Round 2
– Eddy Bengtsson (Sweden) def. Jay Mortimore by submission (smother) after 2:46 of Round 1
– John Phillips def. Tomas Penz by submission (triangle choke) after 3:21 of Round 2
– Alan Carlos (Sweden) def. Mike Ling by majority decision (28-28, 29-28, 29-28)
– Olivier Pastor def. Dino Gambatesa by KO after 0:52 of Round 1
– Allan Love def. Ignas Petkus by TKO (strikes) after 3:03 of Round